About Perth Zoo
Perth Zoo is a lovely family destination located at the banks of the majestic Swan River in South Perth, Western Australia. It is spread over a huge 41-acre area and is only five minutes from the heart of the city, Perth CBD. This Zoological Park was opened in 1898 and since then it has never closed for a single day. It boasts of housing more than 1300 animals of approx. 164 species and has a widespread botanical collection. It is also a prominent member of ZAA (Zoo and Aquarium Association) and WAZA (World Association of Zoos and Aquariums) and this is one of the best Perth sightseeing places.
Perth Zoo is a famous iconic destination in Perth and is also one of the most visited destinations in Australia. It is known for its natural beauty, lush gardens and marvelous display of wildlife from all over the globe. The varieties of animals include Asian, African, Australian, South American and many more. The ambience here is perfect and the conditions are also made suitable for all sorts of animals. This is to make the environment appear as natural and original as possible. Visitors from all over the world flock to this beautiful natural paradise and get a chance to experience the beauty of wildlife through interactive and natural appearances.

Here you get the chance to explore the insights into the lives of animals as the zoo offers an array of tours, including the Elephant Walk, Rhinoceros Tours, Zebra Car Tour, etc. The zoo is huge and needs at least half of the day to explore its massive collection of the flora and fauna. Also, it organizes various interesting events and exhibitions like free zookeeper sessions, animal feeding presentations, educational programs, and many more, and takes you closer to these wild animals. Here you can also learn about the vital conservation work that the zoo is involved in.
How to Reach Perth Zoo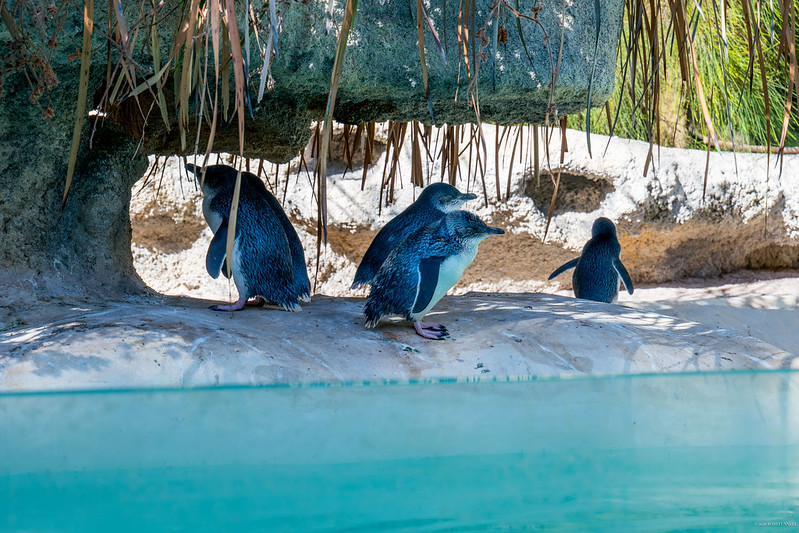 Perth Zoo is easily accessible from Perth Airport as there is an array of public and private transport means available on this route.

Bus: The most cost-effective way to reach Perth Zoo from Perth Airport is taking a line 40 bus which takes 59 min. The buses are run by Transperth and leave from Snook Rd Before Ross Dr station.

Taxi: Easiest and quickest way (14 minutes) to reach Perth Zoo but is heavy on pocket as the fares are a bit on the higher side.

Car: If you have your car then it is the most convenient and cheapest way to reach the Perth Zoo and the journey is pleasant too.
Best Time to Visit Perth Zoo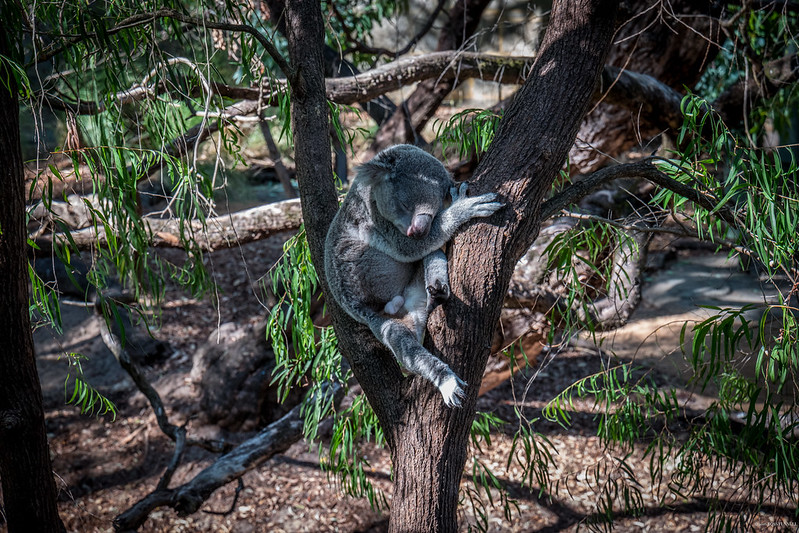 Perth Zoo lies in Western Australia and the climate here is a fair Mediterranean style with hot & dry summers and wet but mild winters.

Summer (November to April): Summer season is scorching in the mornings but cools down in the evening. Humidity is minimal but you can explore the beauty of wildlife if you can brave the heat.

Autumn (March to May): Autumn is a good season to visit as the temperatures are cooler with an average high of 25 degrees Celsius and an average low of 13 degrees Celsius.

Winter (June to August): Winter season is generally mild but with expected heavy downpours. This is considered to be the off-season in Perth and a perfect time for solitude lovers and who wants to explore Perth Zoo without much crowd.

Spring (September to November): Spring is beautiful with sunny days and gorgeous bloom all around. It is also the peak season and the best time to visit Perth Zoo. The temperatures are mild and best suited to visit the open park.
What Not to Miss at Perth Zoo


Here is the list of best things to do at Perth Zoo:

1. Enjoy Close Encounters with Wild Animals: Perth Zoo lets you get pretty close to the animals, feed them, touch them and even pat them but all in the presence of the zookeepers. These close encounters take the experience of visiting Perth Zoo to a whole new level! There you can choose from a range of different "eye to eye" experiences or can enjoy all available on the day of your visit. Some of these "Eye to Eye" experiences are held daily while some weekly and some are only seasonal. 

Eye to Eye experience which you can enjoy daily include:

- Giraffe Eye to Eye at 11:00 am, 11:15 am, 11:30am
- Scaly Mates Eye to Eye at 12:45 pm
- Bush Buddies Eye to Eye at 12:15 pm
- Rhinoceros Eye to Eye at 2:00pm

Some encounters are held on specific days and those are:

- Dingo Eye to Eye at 9:40 am (Monday, Thursday and Saturday)
- Otter Eye to Eye at 11:00 am (Monday and Wednesday)
- Orangutan Eye to Eye at 10:100 am (Saturday)
- Lemur Eye to Eye at 1:45 am (Friday)
- Bull Elk Art Spray Eye to Eye at 2:30 pm(Tuesday)
- Lion Eye to Eye at 11:30 am (Thursday and Sunday)

The Eye to Eye experiences which are organized during a specific period are:

- Penguin Eye to Eye at 2:45 pm (October - March)
- Galapagos Tortoise Eye to Eye at 11:00 am (October - March)

Another not to miss encounter is Best of Australia Eye to Eye which is also an ideal thing to do for all over six-years-of-age. It lets you enjoy close contact with wombats, Kangaroos, dingoes, koalas, wallabies, and emus, etc.

2. Be a Keeper of Primates or Savannah: This is another most desired thing in Perth Zoo and involves being in the company of a diverse range of primates, or the Savannah. You will get a chance to make breakfasts, get close with them in their night quarters and hand-feed their favorite treats

3. Discover the Zoo's glorious past through the Heritage Trail: It lets you delve deeper into the Zoo's past, including the bear caves, former train station, the kite cage, etc.

4. Holiday activities and events: Zoo operates many fun events like "Boo at the Zoo", "Happy Zoo Year", Mother's Day, and Father's Day, Zoocoustics, etc.which offer lots of exciting activities for people of all ages.

5. Shopping: Shop for animal inspired gifts, creature compost or a unique Ele Art painting at Zonnique.

6. Zebra Car Tour: Another fun-filled thing to do in Perth Zoo that involves an amazing ride on Zebra Car. It is a 1 hour guided tour around the Zoo.


Places to Visit near Perth Zoo


Perth zoo is very near to the many other famous tourist destinations in the city, which offer scenic beauty, tranquility, and display of Australian heritage and art. Some of these include museums, riverbanks, and parks, which surely deserve a visit after exploring the wildlife at the Zoo.

1. Windsor Park: One of the iconic locations near Perth Zoo, it boasts of exquisitely sustained grounds and Victorian designed gardens. It is also given as a venue for weddings and social functions.

Location: Cnrs Millpoint Rd, South Perth, Western Australia 6151, Australia

Timings: Sun-Sat
              12:00 AM - 11:59 PM

2. Kings Park and Botanic Garden: It is not only one of the world's largest inner-city parks but displays a rich combination of Aboriginal and European heritage, contemporary culture and architecture. It is known worldwide for its significant role in scientific research, horticulture, preservation, and public education.

Location: Fraser Avenue, Perth, Western Australia 6005, Australia

Timings: Sun-Sat
              12:00 AM - 11:59 PM

3. South Perth Foreshore: Another not to miss place near Perth Zoo, it lets you enjoy the remarkable Swan River views or spend some leisure time with family or friends. Here you can also play football, cricket or enjoy playing with your kids. Also, there are many benches, barbecues, toilets, cafes besides four children's playgrounds which make it a perfect picnic destination.

Location: Mend St/South Perth Esplanade | Near Mends St Jetty, South Perth, Western Australia 6151, Australia

Timings: Sun-Sat
               12:00 AM - 11:59 PM

4. Swan River: This stunning waterway is a popular location among tourists and locals and a perfect place to get involved in some fun-filled outdoor activities. Here you can enroll in boating, fishing, skiing, paddling, swimming, or whatever you can imagine.

Location: Riverside Drive | Perth City Foreshore, Perth, Western Australia 6000, Australia

Timings: Sun-Sat
              12:00 AM - 11:59 PM

5. Museums: The Museum of Western Australia, the State Library and the Art Gallery are located near Perth Zoo and feature a huge collection of artwork, books and other items of local and international experts. The State Library and Art Gallery let you explore the collection and also allow you to buy the items on display.

Location of State Library: 25 Francis St, Perth WA 6000, Australia

Timings: Monday–Thursday 9:00am–8:00pm
                Friday 9:00am–5:30pm
                Saturday-Sunday 10:00am–5:30pm

Location of Art Gallery: Perth Cultural Centre Roe St, Perth WA 6000, Australia

Timings: Wednesday – Monday 10am-5pm
Other Essential Information About Perth Zoo


Location: 20 Labouchere Rd, South Perth, WA 6151

Timings: Monday to Sunday 09:00 to 17:00

Entry Fee:

Adults: $33.00
Children (4-15 years): $16.50

Distance from Perth Airport: The road distance between the Perth Airport and the Perth Zoo is approximately 13.3 KM. You can easily reach Perth Zoo from the airport through any of the available means of transport means (cabs, taxis, town cars, shuttles or buses)


Visitor's Facilities Provided by Perth Zoo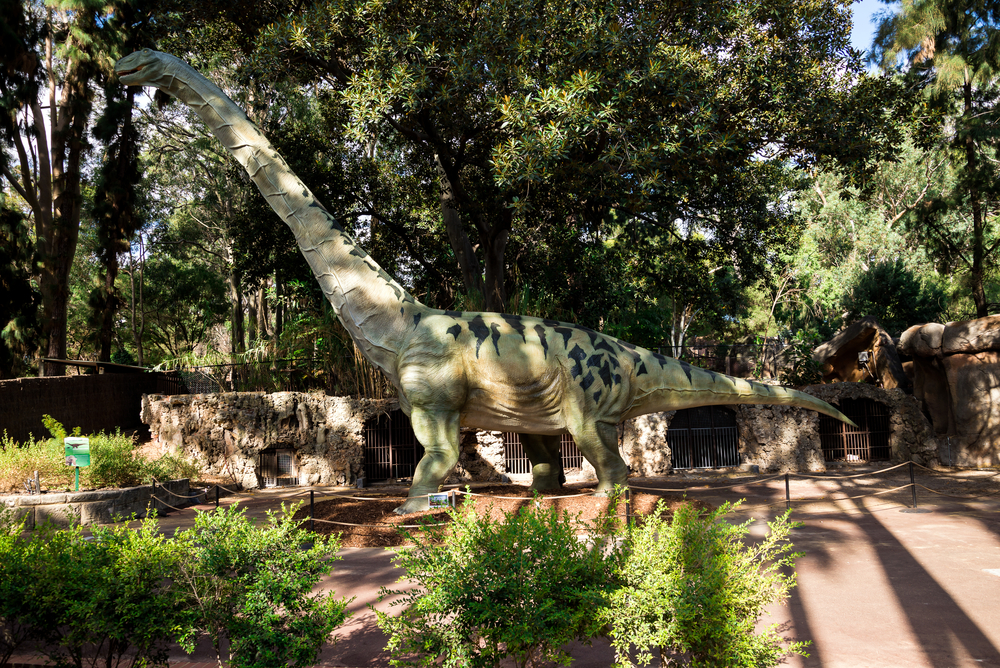 Information Hub: It is just next to the entrance and the volunteers present there are always ready to help you with the directions, tips, and news about the Perth Zoo. It is open till 3 pm and provides you with all the details you need about exhibits, presentations or animals.

Toilets: A total of eight toilet facilities are present on the premises and one is situated just behind the information hub. The way to toilets is clearly marked on signage and the map and they are easily accessible.

Parenting Facilities: Several feed and change facilities are present near the information hub, Main Lawn, and Nocturnal House. Also, the accessible toilets have fold down change-tables suitable for children. There is also a baby feed courtyard behind the parenting room near the Nocturnal House.

Wheelchair Hire: This facility is available at a refundable deposit of $10 to make the Zoo accessible to disabled or elderly visitors.

Wagon Hire: You can also book a two-seater children's pull-along wagon for your young kid at $13 for a day.

Lockers: You can keep your belongings safely in the lockers which are located near the Information Hub and are available at $6 only.

Carousel: It lets your kids enjoy a spin at historic carousel at $4 per ride and the experience is overwhelming.


History of Perth Zoo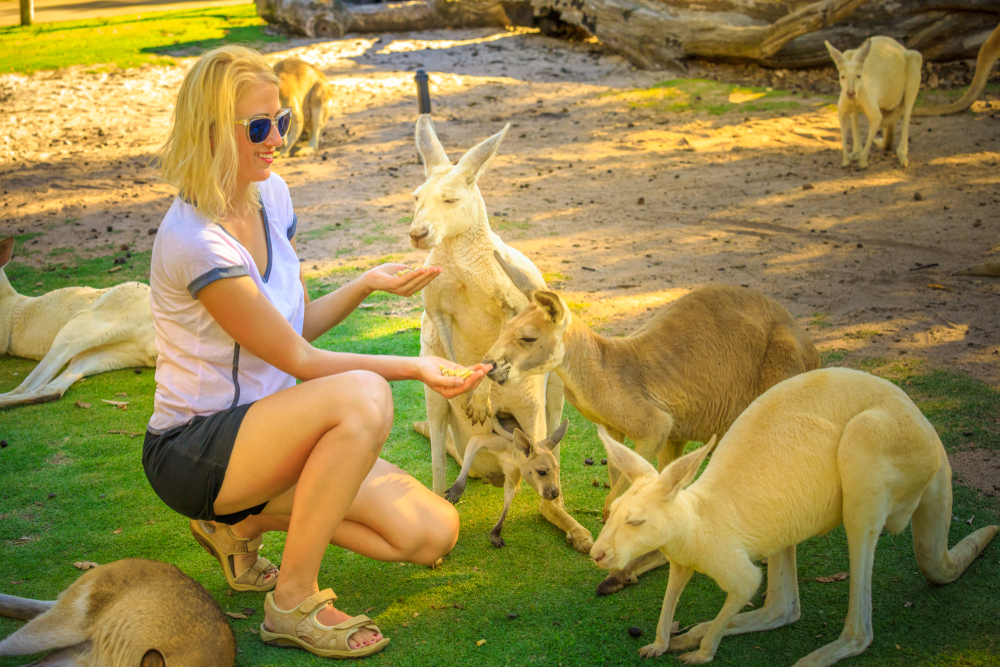 Perth Zoo has established itself from a place of entertainment and attraction to one of the best places to educate, preserve, and motivate in the realm of wildlife conservation. In over 120 glorious years, the zoological park has seen lots of magnificent developments and the addition of new species and facilities that make it a prominent focal point in Western Australia.

The planning for a conservational space for both Australian and European animals started in 1896 but this Perth Zoological Garden started its operation on 17 October 1898. The Western Australian Acclimatization Committee invited Mr. Albert Le Souef and his son to decide the site for this project and the work began in 1897. As soon as the site was selected, the development of the park was carefully done to make it suitable for the wild animals.

It took almost 2 years to change the barren land into a garden filled with rose beds, lupin greens, palm trees, and fascinating tropical plants. The area was developed into the best-suited accommodation for bears, monkeys, and mammals and crops (Lucerne, lettuce, carrots, onions, alfalfa, etc.) were also grown to feed the animals.  Initially, an orangutan, four ostriches, a tiger, two monkeys, and two lions were brought to the Zoo and since then the zoo has seen lots of new additions in the wildlife family. It attracted loads of visitors since its opening and saw a record fifty-three thousand visitors in the nine months following its opening on 17 October 1898.


Animals at Perth Zoo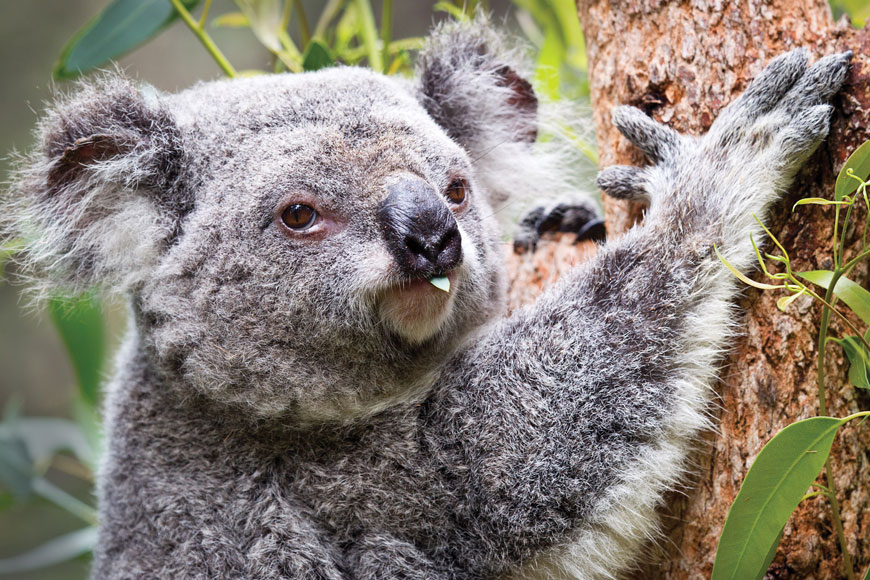 1. Amphibians: Sumatran Tiger, Cane Toad (Australia, South America), Green Tree Frog (Australia), Splendid Tree Frog Australia), Tammar Wallaby Australia) and Tasmanian Devil like amphibians stay here in Perth zoo. While the Asian Sumatran tiger is critically endangered, the Tasmanian Devil is an endangered species.

The Tasmanian Devil is Australia's largest carnivorous amphibian and has strong paws and teeth like that of a dog. Sumatran tiger is the smallest among the tiger subspecies and is a water-loving cat.

2. Birds: There is a wide range of exclusive Australian, Asian, European and American birds that found the place to be a suitable habitat for them. The range includes penguins, Australian Pelicans, Australian Shoveler, Baudin's Cockatoo, Black Swan, Black-necked Stork, Black-winged Stilts, Blue-billed Duck, Bridled Tern, Brolga, Brush Bronzewing, Bush Stone Curlew, Carnaby's Cockatoo, Eastern Great Egret, Eclectus Parrot, Elegant Parrot, Emu, Glossy Ibis, Golden Pheasant, Green Pygmy Goose, and many more. Out of these

3. Invertebrate: Scorpion, Australian Tarantula, Spiny Leaf Insects are the invertebrate class creatures that you can find in Perth Zoo. Australian Tarantula is an Australian Bird-eating spider and ambushes its prey using its muscular body. Whereas, Scorpions have crabs like claws and a long tail with a sting at the tip.

4. Mammals: Perth Zoo provides the perfect ambiance to the endangered Asian Elephant, Numbat, African Painted Dog, Dibbler, Golden Lion Tamarin, Goodfellow's Tree Kangaroo, Javan Gibbon, Nepalese Panda, and Ring-tailed Lemur.

It also helps in the conservation of vulnerable species of African Lion, Giraffe, Sun Bear, Asian Small-clawed Otter, Bilby, Binturong, Dingo, Ghost bats, Long-nosed Potoroo, and Quokka.

5. Reptiles: Various reptile species are also present in Perth Zoo and it is playing an important role in the conservation of endangered Mertens Water Monitor species. Other reptiles present in this zoo are Galapagos Tortoise, Komodo Dragon, and Olive Python, which are vulnerable and need preventive measures to stop them from being endangered.

Black-headed Python, Centralian Blue-tongue Skink, Corn Snake, Death Adder, Dugite, Estuarine Crocodile, Freshwater Crocodile, and many more species of snakes are also present in Perth Zoo.