About Yanchep National Park
Yanchep National Park Perth is a perfect place for people looking to spend some quality time with their family, or even for those who want to be amidst nature for a while. The traditional name of the park, Nyanyi-Yandjip, is derived from the aboriginal 'Yandjip,' meaning 'reeds,' which are very common along the lakes in the region.
Yanchep National Park is rich in flora specimens like paperbark, Stuart, banksias, or jarrah. The fascinating fact about the park is that one can find numerous species of fauna here as well. The animal species consists of Koala Bears, Western Grey Kangaroos, Quenda, and much more. In case you love to explore wild, as well as native species of flora, then this is the place to be at. One can be amazed to see so many species of animals, plants, and birds living together in one habitat.
Due to the fact that the park is home for wild animals, one can find many caves at each corner in Yanchep National Park. The place is also used for livestock farming, as well as is a popular tourist destination for people who love to be amidst nature.
How to Reach Yanchep National Park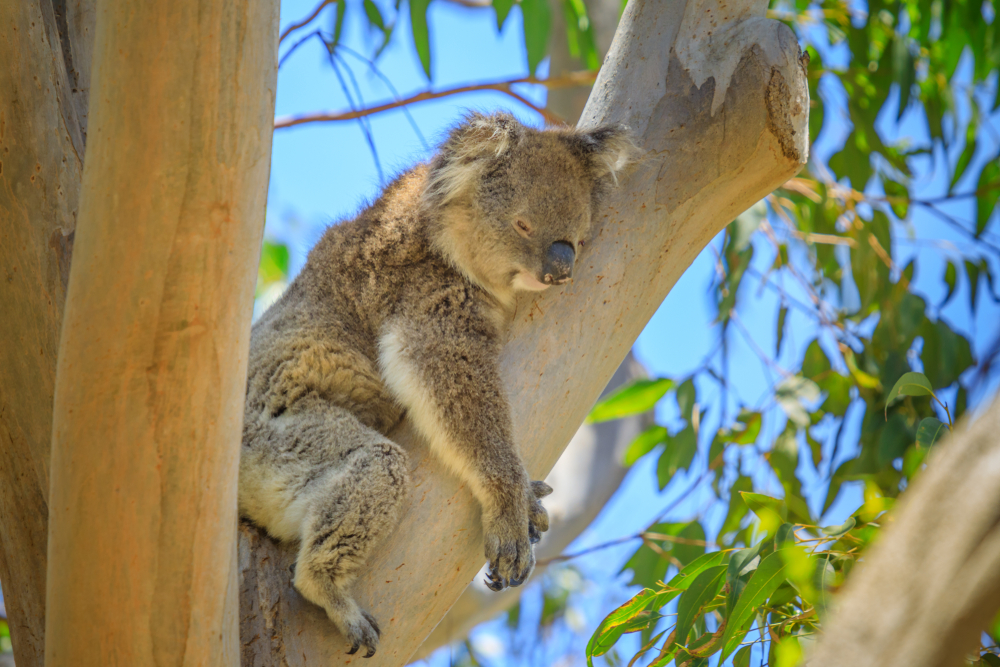 The good news is that there are five different ways for you to travel from the airport to Yanchep National park. It all depends on which option is viable for you. 

Taxi - Hire a private sharing cab from Perth airport and reach the park in just 46 minutes. It is easy to get a taxi on a shared basis which means you don't have to bear all the cost.


Town car -  A private car is most suitable for people traveling in a group of 3 or 4. It takes 46 minutes to arrive at the destination via a town car, although it may prove to be a bit expensive.


Line 999 bus - In case you are looking to cut the cost of traveling while in the city, the Line 999 bus is one of the best options to go for. It takes  2 hours and 22 minutes to arrive via this mode of commutation.


Line 40 bus - Taking the line 40 bus is the cheapest way to commute from Perth airport to Yanchep National Park. One can take the bus from Sooke Road to Elizabeth Quay train station. From there one needs to take the train to Butler Station which leaves every 20 minutes. The park is at a walking distance from the station and the total time taken is 1 hour and 46 minutes


Drive - If you own a car then this is the best way to commute as the only cost that one will incur is the fuel cost. It takes a total time of 46 minutes to reach the destination via road.
Best Time to Visit Yanchep National Park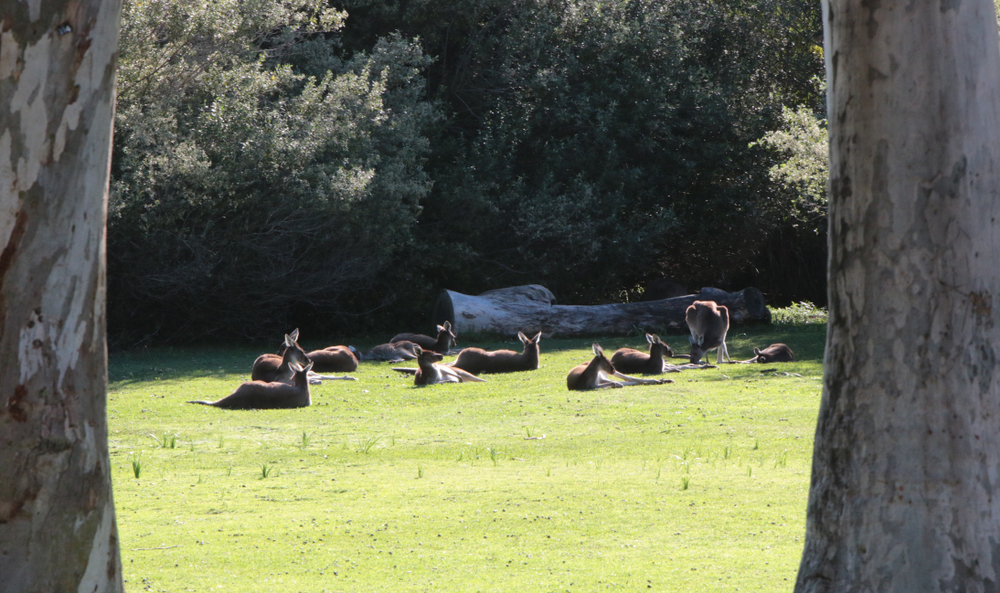 You can visit Yanchep National Park all over the year but the best season is summer (December to February) because summer is the season when one can spot most of the animals walking freely under the bright morning sunlight. If you want to watch kangaroos and koalas, the best times are early morning and mid to late afternoon when they venture out of the bushland areas to feed on the lawns. Most animals are resting during the warmest parts of the day. 
June, and July are best suited for tourists who love to take a hike throughout the park due to the cold weather; however, one may spot less animals during the morning and late afternoon as the animals only come out during the afternoon, when the temperature is pleasant.
The rainy season is not a good time to visit the park because of the puddles that make it hard to walk. 
What Not to Miss at Yanchep National Park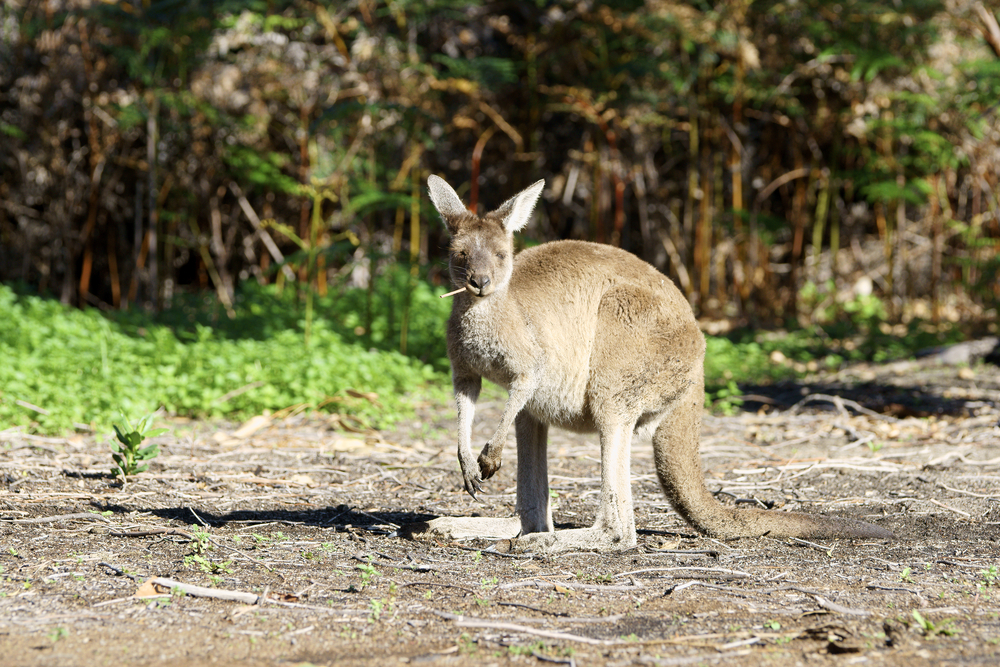 Below are some of the exciting activities that you can take part in at the Yanchep National park.

1. Watching multiple wild animals: There's nothing more intriguing than watching wild animals in their natural habitat. Yanchep National park is home to incredible animals such as a quenda, a kangaroo, a wallaby, among other animals. You'll be amazed at how these different animal species coexist in a seemingly complex environment where their species stronger than the other.


2. Caving: This has to be the most exciting recreational activity at the National park. Usually, different caves present different challenges. The good thing is that you're free to put on some protective cloth as you go for caving. The activity is even more fun when one is in the company of some friends or other travelers. Yanchep national park has a total of 400 caves, each of which provides an unforgettable experience. 
It is highly enjoyable as it's physically strenuous hence helps you to exercise. You'll have no option but to encounter unfavorable terrains that will demand some of your calories. By the end of the activity, you shall have exercised your entire body, including the hands, legs, among other body parts. How thrilling is that?

3. Bushwalking: It's crucial to point out that Yanchep national park features multiple bushes. These bushes not only provide food for the wild animals but also offer a splendid habitat for these wild animals. Therefore, you can take part in bushwalking in this expansive park.

4. Koala spotting: Koala is one of the most careful wild creatures. For this reason, locating this creature demands total dedication and carefulness. As mentioned above, Yanchep National park is home to hundreds of these creatures. You can even decide to compete with your fellow travelers. You may choose to compete, who spots the highest koalas. Trust me; it will be a memorable experience!

5. Walkabouts: As mentioned above, the Yanchep National park covers a total of 28 square kilometers. This area provides the perfect distance to cover for fun. Additionally, the park features nine relatively steep walking trails. It may interest you to know that the park features woodlands, gorges, and caves in equal measure. What better way to exercise your leg muscles? 

6. The Picnics: Are you having a wedding soon? Then there is every reason for you to consider visiting the Yanchep National Park for your picnic. The park features a large chunk of land covered with beautiful green grass. Imagine sitting under the large shady Tuart trees, which dots the park, on a sunny day. How relaxing is that? 

Usually, the park has no restrictions on the visiting hours. Therefore, you can check in with your family outside regular hours. All the security offer will do is to verify your ticket to prove that you've paid the entrance fee. Interestingly, the national park features numerous accommodation facilities, inns, and hotels to make your experience more exciting.

7. The BBQ Enjoyment:
The National Park also features several gas BBQ facilities. The facilities are incredibly enjoyable, especially for late summer fanfare. Remember that the national park management has no limit on the number of people that can visit it. Therefore, if you'd like to give your entire family an unforgettable treat, then you ought to consider the park.
Places to Visit near Yanchep National Park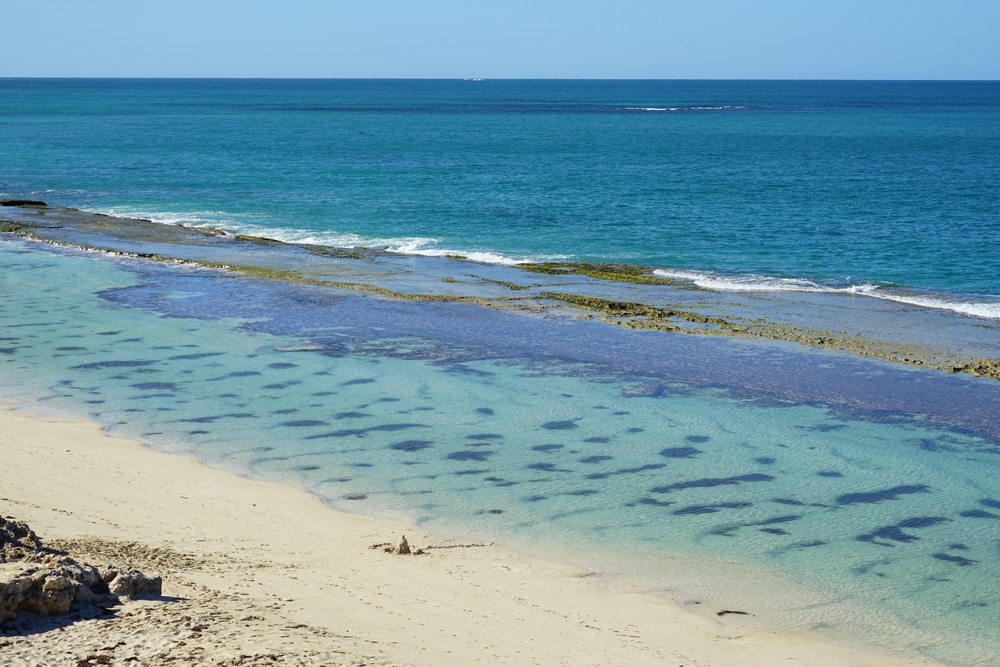 Following are the list of places to visit near Yanchap National Park :
1. Crystal Cave Yanchep: The Crystal Cave provides incredible enjoyment. The cave suits both children as well as adults. The underground wonderland features numerous decorations like flowstones, helicities, stalactites, and the stalagmites. You'll love seeing this! 

More interesting is the fact that the tour also has an educational benefit as a professional tour guide will accompany you. That's not all; you also have a chance to see beautiful wildflowers with their outstanding scent. Are there wetlands and Koala colony? Yes, there are!

2. Sun City Country Club: The Sun City Country Club is just a few kilometers from the perk. The club opens from 9:00 Am to 5:00 pm every day. You'll never forget how yummy their food and drinks are. The most interesting thing is that the club prepares different kinds of food to satisfy the customer's preferences better. 

You should see their menu; it has all kinds of food you like. Interestingly, the club's product prices are highly pocket-friendly. It's crucial to add that the staff is also highly friendly and hospitable to all the customers. Even if you're visiting the club for the first time, you'll instantly feel at home.

3. Yanchep Lagoon Beach: The lagoon beach extends for over 300 meters. The magnificent lagoon curves to the eastside, making the lagoon expansive. You won't believe this, but the waves at the lagoon are usually low and harmless. Some of the recreational activities you can take part in this lagoon include swimming as well as fishing. 

However, travelers should beware of strong currents, especially on a windy day. Although the Yanchep lagoon is shallow, it could be dangerous when the currents become strong. The relevant authorities forbid swimming between the yellow and the red flags. Ensure you put on the right attire when fishing to avoid exposing your skin to the salty water.
Other Essential Information About Yanchep National Park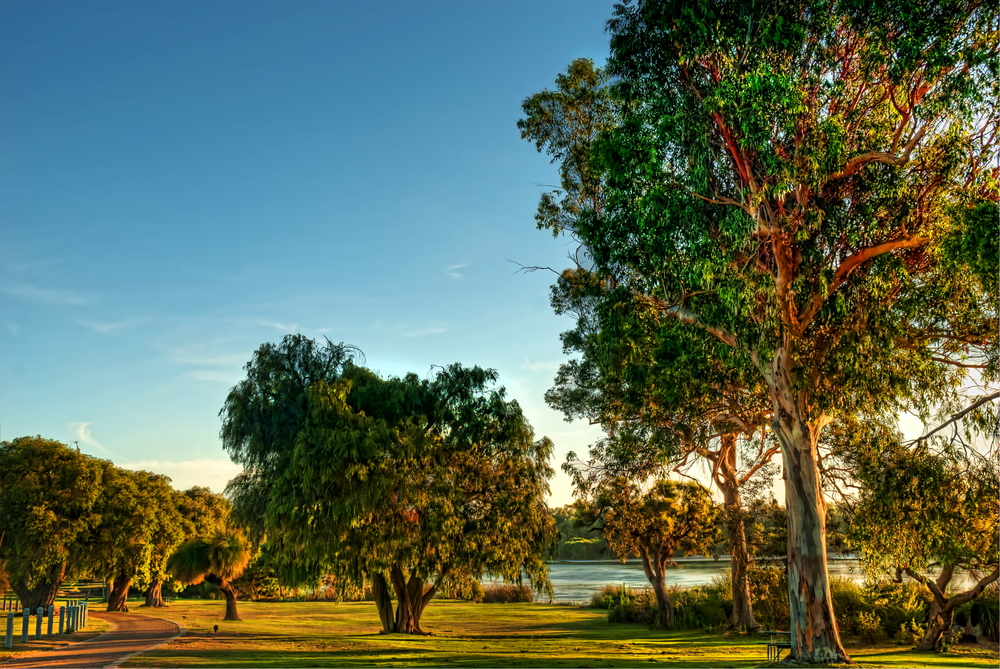 Location:
The Yanchep National park is a popular park found in Western Australia, close to Perth town. The park's coordinates are 31 degrees 33'38' south and 115 degrees 41'27' East. The park occupies a total area of 28.76 square kilometers.

Timings: The good news is that the national park is open 24 hours. Therefore, one is free to visit the national park at any time of the day or night they please. Additionally, the park has several facilities, such as restaurants and lodgings. 


Entry fee: Yanchep National park charges fifteen dollars per vehicle. For this reason, it's a wise idea to visit the park in groups. Given the number of recreational activities and facilities in the park, you can't get a better deal than this.

Distance from Perth Airport:
The distance from Yanchep National park to the airport is approximately 52 kilometers. Luckily for you, there are several travel options available.
Highlights of Yanchep National Park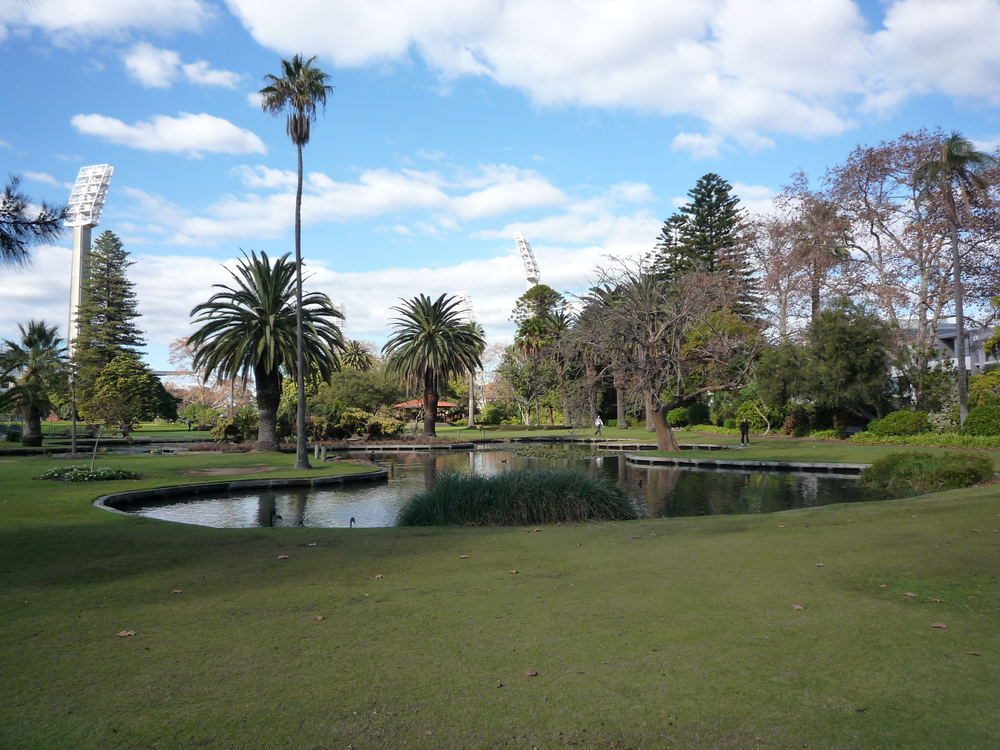 The visitors can expect many attractions in Yanchep National Park.

- The most popular one is walking on the trail. There are nine marked trails, from 500 m to 46.2 km, where you can walk with family or friends and see the beautiful landscape. The big attraction is geocaching. Using a smartphone to navigate the trail and find treasures called 'caches.'

-
Exploring the caves is, also, attracting tourists every year. Over 400 caves await to be discovered and admired. Crystal Cave, a stream cave featuring stalactites, stalagmites, and helictites, are the most known and praised.
-
Yanchep National Park is the place where Koala bears are living freely. They have a unique Koala park (140 meters long) where you can take photos and watch koalas very close. 
-
If you love a picnic and barbecue, Yanchep National Park is the place to be. You can find many spaces prepared for barbecue, with tables and benches. All are free of charge.
-
Western Australia, which occupies nearly one-third of the Australian continent, is well known for the multitude of national parks: no more than ninety-eight, occupying 2.14% of the state's area. Yanchep National Park covers 28,76 km² and is full of caves (over 400), koala bears colonies, and native bush.
Tips before Visiting Yanchep National Park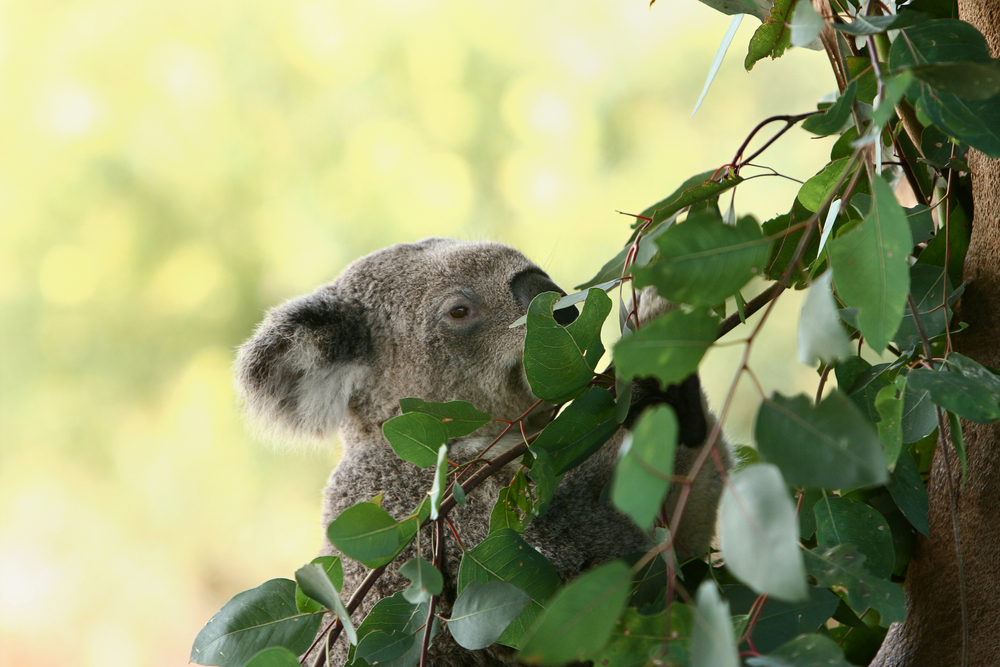 1. Set aside some cash for the entry fee:
As mentioned previously, Yanchep National Park charges a reasonable entry fee. Usually, the park charges per vehicle, the bigger the capacity of the car, the more one pays. That is because the national park charges a small fee from each of the passengers. 
2. Make arrangements and travel as a group:
There are plenty of activities that one can do at this national park. However, the truth is that these activities become more fun if you're in groups than when alone. For example, imagine going out for koala spotting competitions. Isn't that fun?


3. Put on light shoes and clothing:
The national park offers a wide range of strenuous activities such as caving, bushwalking, and walkabouts. For this reason, it's highly prudent that you put on light shoes. Similarly, you might also want to consider putting on light clothes to prevent over sweating.

4. Carry a pen and a notebook:
It's essential to have a purpose in mind when planning to visit the park. The Yanchep National park presents the perfect learning opportunity. Whether your passion lies in Geography, Science, or History, the park has you covered! Remember that you are always in the company of a professional tour guide to answer any of your questions.