About Scitech
Scitech is located in Perth and is an interactive, educational and engaging science centre. Situated right in the middle of the city, this eminent educational institution leads Western Australia's advanced science. It is not just a place for education but also a unique centre which provides a captivating science experience for the entire family and this is one of the best Perth sightseeing places.
Scitech offers something for everyone. Here one can get more knowledge about science and technology. The safe and enjoyable environment of this institution makes it worth a visit. The building had been created by world-renowned designers and has an innovative and creative exhibit design.

Scitech celebrated its 30th year in 2018. They also launched a new strategy called 'New Scitech'. The idea of launching the same was to help shape the future direction of Western Australia's leading STEM organization. They want to help the people of Western Australia to get familiar with the 21st century skill set needed for a STEM-enabled future.

This educational institute is also the home to one of the largest planetariums across the world. There are more than 100 exhibits going on here, which includes feature exhibitions related to science. They also have a series of puppet shows. On the whole, it is a perfect place to spend the entire day and still wish you had more time.

Scitech arranges for a series of special events during the holiday season, especially for children. The CSIRO Lab lets the curious minds enjoy more opportunities to create and experiment. The aim of this organization is to trigger awareness, interest, and participation of the visitors in different domains of science and technology along with mathematics.
How to Reach Scitech


By Air: Scitech is about 20 minutes from Perth Airport. It is about 13.7 km via National Highway 94 and Graham Farmer Fwy/State Route 8.

By Car/ Shuttle: One can reach the destination by either taxi, car, shuttle or town-car. Of course, one can either online cab or Taxi or even drive (if you have hired a car). Shuttle options are also available from the airport to reach Scitech.

By Bus: Line 935 by bus is an economical option to reach the institution.
Best Time to Visit Scitech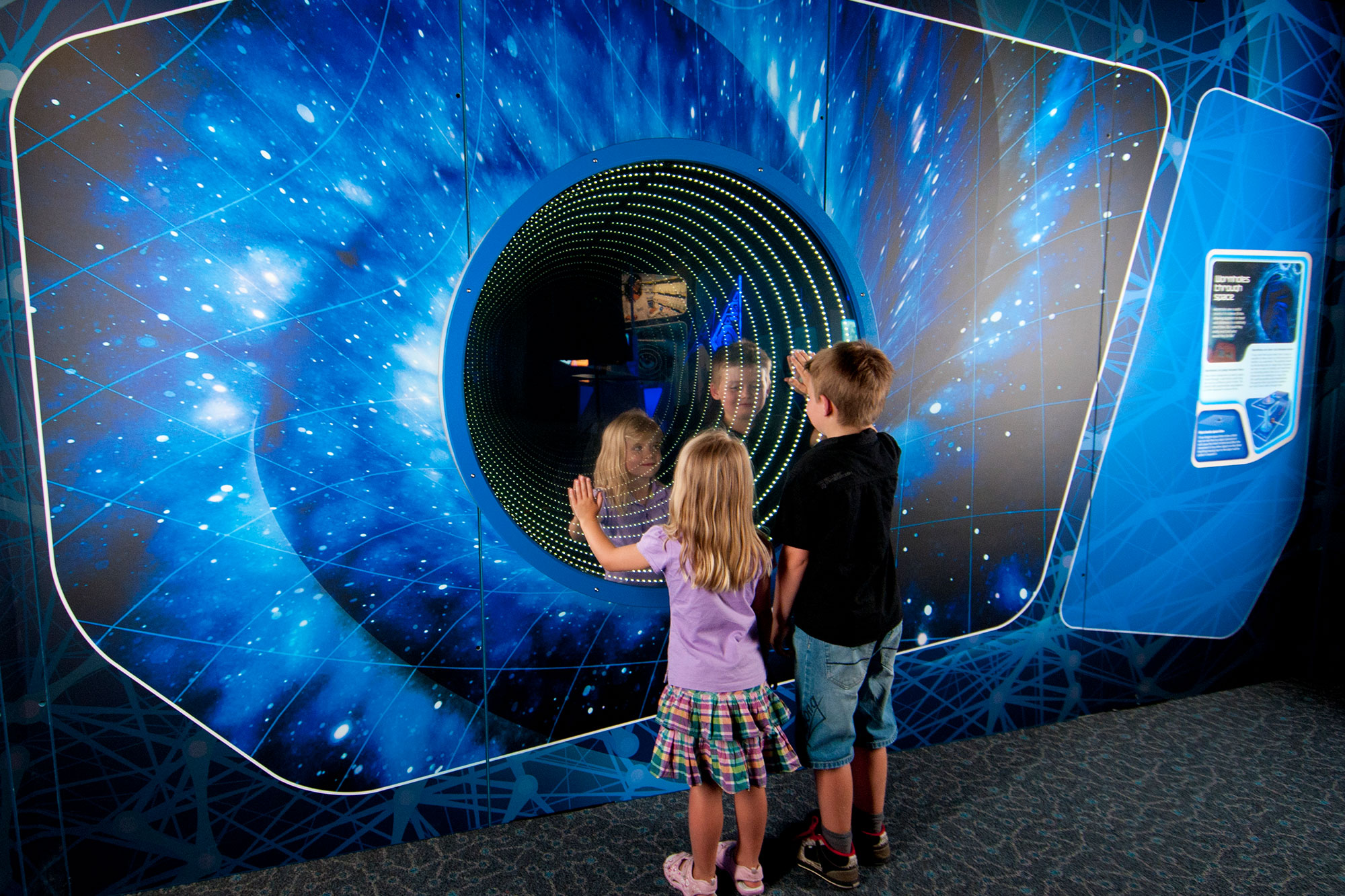 Ideally you should try and visit this educational institution very early in the day — especially right about the time they open up would be ideal. The place is flooded with school-children and other educational groups during the later part of the day. So avoid school-holidays.

Make sure that you have enough time in hand to enjoy the most of the activities here. Exhibits are also changing constantly so do try and keep a tab of the shows you want to catch and visit accordingly.
What Not to Miss at Scitech


There are a lot of other places near Scitech that should be on your wish-list. Not that you will have a lot of time in hand because Scitech does keep you occupied through the day, but if you do manage time, here's a list of things that you can do nearby.

1. Kings Park: Kings Park is a popular tourist spot in this area. The park is spread over 400.6-hectares and gives a spectacular view of the Perth Water. It also gives a glance of the central business district.

This park merges the concept of botanical gardens with a blend of grassed parkland and also lends a hint of the natural bushland on Mount Eliza. In this park, you will find that almost two-thirds of the ground has been retained as native bushland.

2. Elizabeth Quay: This is another tourist attraction in this area. The Quay is a blend of development project in the Perth central business district. It is situated right on the northern shore of Perth Water and is in the heart of the landmark Swan Bells.

The area has been named to pay respect to Queen Elizabeth II during her Diamond Jubilee. It comprises an artificial inlet that was earlier made for the Esplanade Reserve.

3. The Swan Bells: The Swan Bells consist of a set of eighteen bells. These drop from a height of about 82.5-metres and features copper and glass campanile. It is also referred to or popularly known as the Bell Tower or the Swan Bell Tower.

It gets its name from the Swan River. The tower forms a sixteen-bell peal. There are also a couple of extra chromatic notes. This happens to be the 2nd biggest set of change ringing bells across the world.

4. Supreme Court Gardens: If heading to the Scitech area, you can take a little time out for Supreme Court Gardens. This park is bounded by Riverside Drive, Barrack Street along with the Governors Avenue, and Supreme Court of Western Australia. Not only do the gardens have extensive trees, there are also many smaller structures still existing from the historical era.

5. Perth Mint: The Perth Mint is another attraction in this area and it also happens to be the official bullion mint. It is completely owned by the Government of Western Australia and had been formed on 20 June 1899, two years prior to the Australia's Federation in 1901.

6. St Mary's Cathedral: This is officially called the Cathedral of the Immaculate Conception of the Blessed Virgin Mary. Coincidentally, this is also the cathedral church of the Roman Catholic Archdiocese of Perth. The cathedral has a lot of other historical significance too.

It is the seat of the Archbishop. Located right in Victoria Square, this cathedral was  incomplete for almost seven decades. The final completion phase started in the 1990s and early 2000s. The cathedral was shut because of construction in 2006, and reopened in December 2009.

7. Art Gallery of Western Australia: Tourists and locals love visiting the Art Gallery of Western Australia (AGWA). This is a public State art gallery and happens to be a part of the Perth Cultural Centre. The gallery is quite close to the Western Australian Museum and State Library of Western Australia. The gallery celebrated its 40th anniversary in 2020.
Other Essential Information About Scitech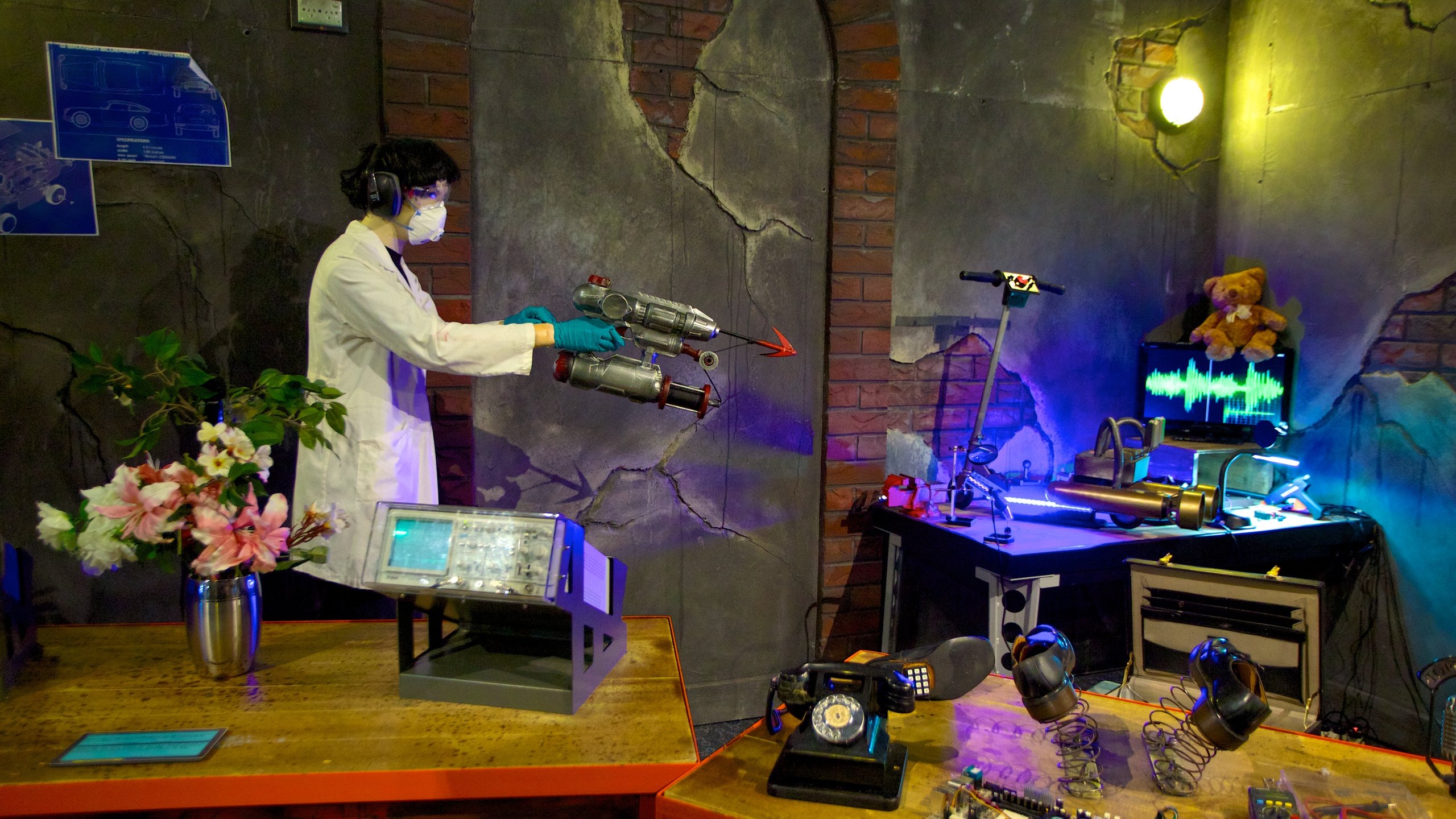 1. Location: City West Centre Corner Railway Street & Sutherland Street West Perth, Western Australia 6005

2. Timings:

- Monday - Friday: 9:30 am to 4:00 pm
- Saturday - Sunday 10:00 am to 5:00 pm
- Public & School Holidays 10:00 am to 5:00 pm

It is closed on Christmas Day and Boxing Day.

3. Entry fee:

- Approx $12.00 - $52.00
- Adult: $19
- Child: $12
- Concession: $16
- Mini Group: $52 (2 adults and 2 children or 1 adult and 3 children)

4. Distance from Perth Airport: Scitech is about 10.8 kms from the airport.


Events and shows at Scitech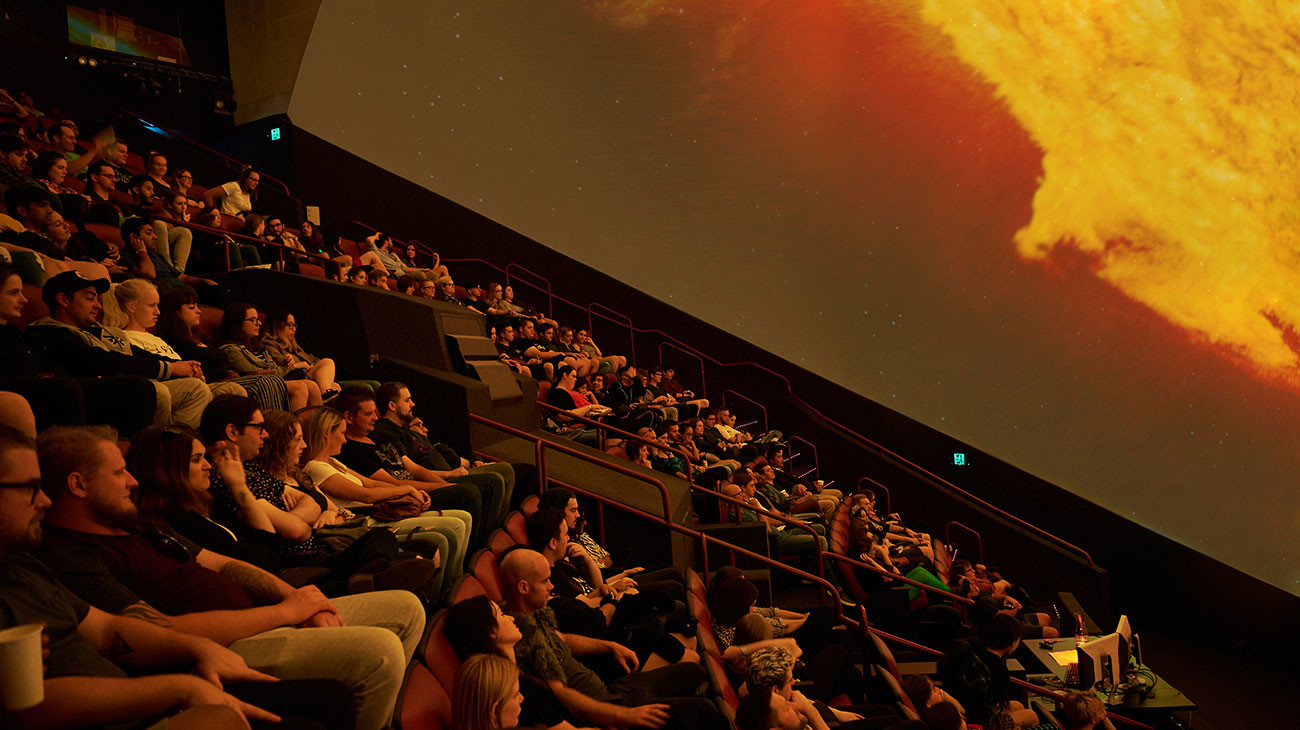 In the last 30 years, Scitech has aimed to provide cutting edge science for different spheres of life. Be it kids or adults, they aim to provide a community where one can harness their curiosity and get the right answers. 


The educational institution hosts regular events to ensure that creativity is ignited and curiosity becomes a life-long process.
They host a series of special events during the holiday season. The idea is to have interactive sessions with the visitors. Each of these events are planned keeping in mind the current happenings across the globe, changing seasons, holiday rush, etc. 


The idea is to provide the children with a unique experience that fosters their curiosity and also helps educate them. So it could be a space event or how the houses of tomorrow will look or even Teacher Week, which is meant especially for adults so that teachers too can thrive on innovation.


The events and workshops are chargeable and there may be separate fees for the same. These are already enlisted on their website in advance so if you are planning to visit Scitech, you can check out the events happening and plan your tour. The idea is to increase awareness, interest, capability and participation for the different genres of science.

Do keep in mind that the age specification for each event is already mentioned on the website along with details like duration for the event. There are some events where there are only limited seats available and advanced booking is mandatory. So make sure that you read these details before heading to Scitech. Special membership discounts are also available.

Planetarium at Scitech


Scitech is the home to a mega 180-degree Planetarium. It has a dome with surround sound and digital projection. This is also the biggest planetarium in the Southern Hemisphere. One has the option to simply relax into the reclined seats and get immersed in the symphony for the senses.
Scitech offers a world-class Planetarium experience that also includes a rotating schedule of events. Some of these events include:

1. Enjoy the immersive, interactive with an expert-led live show.

2. There is also a professionally created full-dome show, which is updated and changed routinely.

3. The Planetarium is also home to different kinds of after-hours and special events.

4. It was in 2004 that Scitech leased the empty OmniMax Theatre. The theater was then rebranded as' The Planetarium'. Earlier the planetarium entry was not included in the ticket. But after some years, the admission ticket was sufficient to enter the planetarium and no separate ticket was required for the same.

5. The planetarium has a Sky-Skan along with 6 Barco 909 projectors. They ensure good quality astronomy. To ensure that the planetarium stayed updated with the latest technology it was closed in 2013. It underwent a $1.4m renovation that comprised of new projectors, wiring, servers, lighting and various communications devices.

6. After renovation, the planetarium got a Sony T420 to provide the visitors with an ultimate experience in terms of picture quality. With the new full-dome video projection system. One can get to enjoy spectacular colour to have an amazing astronomical experience. After the renovation, 177 larger and more relaxing seats were added to the planetarium.


Experiences at Scitech


Scitech is a place to create and enjoy experiences. There are a lot of activities going on around here so basically no two visits are the same. Here are a list of experiences that you can create here:


1. Enjoy the exhibitions that not only last through the year, but they also keep changing and updating them. You can see their website to know the latest exciting offering.


2. Discoverland is another must visit for children who are 3–7 year olds. In this section, children can enjoy exhibits that stimulate experimentation. They can play with magnets, water, gravity, etc. The idea is that these exhibitions would help the children to learn more and explore their creativity too.


3. Waterlandia is a fun area where the kids can play with water without getting wet. It is a kind of an interactive display where the children experience the water cycle and how it works. This can be done by drawing, erasing and directing water on an interactive display. Combining curiosity and problem solving to foster creativity.


4. The Visible Hive experience is to help kids understand and observe how a swarm of bees functions. It is a specially-designed hive that also comes with a tunnel entrance. Kids get an insight into the various jobs of bees and honey is made, etc.


5. There is also a R+D zone. It is a place where research and development takes place. It is a place for the talented workshop team to display their gadgets and gizmos. The team here is constantly busy designing and building prototypes for their innovations.


6. Hatching Chicks Eggzhibit is another fun experience here. This is accessible via the main Scitech hall. It is an exciting display where one can view chicks hatching from eggs in an incubator!

Tips before visiting Scitech


If visiting Scitech, here are a few tips that you should keep in mind.


1. If you are planning on visiting Scitech make sure that you check their website for happening shows and events. If something requires advanced booking, ensure that you do the needful.


2. There are age restrictions for some activities. For instance the puppet show is only for children aged five to 12yrs. Children under four are not allowed inside the planetarium. There are also some adult only events so keep these aspects in mind.


3. Do visit early so that you have time in hand.