About Kovalam Beach
Kovalam Beach also called Covelong Beach seated on the Coromandel Coast shines vibrantly under the sun and known for its breathtaking scenery. The pebbly beach, black sand, and the waves crashing against the rocks are a sight-to-behold. Dotted with swaying coconut trees, the beach is a fusion of incredible tourist attractions, calling out to more vacationers every year from all parts of the world.

Kovalam Beach is a rising star when it comes to activities such as water sports, swimming, windsurfing, sailing, catamaran cruising, fishing, diving, parasailing, sunbathing, and herbal beach massage sessions. Tourists also prefer beach camping with a bonfire built on the sands at Kovalam Beach.

The Kovalam beach complex also has several pocket-friendly cottages, convention facilities, shopping areas, swimming pools, Yoga facilities, and health resorts.

Besides the scenic beauty, sea and sand, tranquil environs, and swaying palms, Kovalam Beach is close to ancient forts, serene temples, mosques, and churches. Therefore, you'll be spoilt for choices when you visit Kovalam Beach.
How to Reach Kovalam Beach
-Road: Kovalam Beach is seated on the way to Mahabalipuram down the East Coast Road and the distance from the city of Chennai to the beach is 40 km. The ideal way to reach Kovalam from Chennai is by road. You'll get direct bus services from CMBT and also from OMR and Adyar.

You can also head for the beach by car, taking OMR Road through Kelambakkam or for that matter ECR Road through Thiruvanmiyur to reach Kovalam.

-Train: The closest railway station to Kovalam are Trivandrum Central Railway Station, just 15 km off Kovalam. The station connects with most Indian cities including Delhi, Kolkata, Bengaluru, and Chennai. After reaching Trivandrum station, hire a cab, taxi, or take a bus to reach Kovalam Beach.

-Air: The Trivandrum International Airport is 15 km off Kovalam and the nearest one to the beach. The airport connects various Indian cities in India and some cities around the globe including Colombo and Singapore. Take a taxi, cab, autos, or avail a bus service to reach Kovalam Beach.
Best Time to Visit Kovalam Beach
The ideal time to visit Kovalam Beach is during the winter months from November to February. The temperature is pleasant ranging from 21-29 degrees Celsius. Random downpours are common during this, and therefore ensure you carry raincoats and umbrellas with you.

Avoid visiting Kovalam from March to May with a sharp rise in temperature recording 37 degrees Celsius. The heat is unbearable and oppressive during the summer months.

June to August is also enjoyable because it's the start of monsoons and an ideal time if you would like to experience the beach in its rain-washed beauty.
What Not to Miss at Kovalam Beach
Places to Visit around Kovalam Beach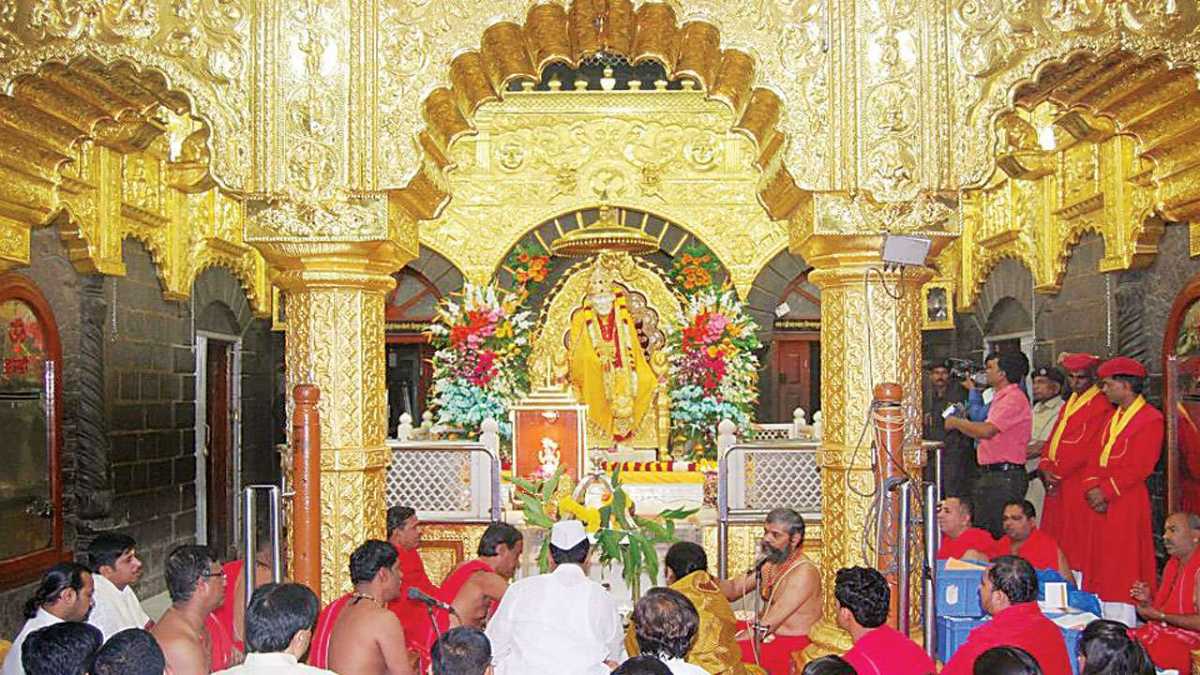 You will find many places to explore around Kovalam Beach including: 

1. Madras Crocodile Bank: 
You can see endangered crocodile species like saltwater crocodiles, mugger crocodiles, as well as gharials conserved here. It is one of the herpetology research station, reptile zoo, and biggest crocodile-breeding site in India.


A couple of crocodiles you can see at the zoo are the Dwarf crocodile of Africa, Morlet's crocodile of Mexico, Siamese, and American alligators of Africa. Besides crocodiles, you can see chameleons, snakes, tortoise, and birds.
2. Shirdi Sai Baba Temple: The temple constructed in 1993 stretches more than seven acres with the main idol of Shirdi Sai Baba designed from marble. You will find different shrines for Lord Shiva, Ganesha, Dattatreya, Hanuman, Vishnu, Rama, Krishna, Goddess Durga and Parvati, and many more. 
Get a spending view of the beach from this temple full of peace and quiet so that you pray in silence. The entry to the temple is free and open all through the week.

3. Dakshina Chitra Museum: If you have an interest in the rich cultural heritage of South India, then keep DakshinaChitra Museum in your bucket list. This living museum near Kovalam Beach boasts of art and craft, architecture, lifestyle, as well as performing arts. 
The museum preserves the rich culture of our country and spreading it to tourists visiting here. DakshinaChitra has a guesthouse, restaurant, crafts shop, ceramic center, and library.
Other Essential Information About Kovalam Beach
-Location: East Coast Road, Kovalam, Tamil Nadu 695527
-Timings: The beach is open 24 hours throughout the week. 
-Entry fee
: There is no entry fee to access Kovalam Beach.

Places to Eat near Kovalam Beach


You will find many veg and non-veg restaurants near Kovalam Beach, seafood being the key attraction of these eateries here.

1. Bay View – Vivanta by Taj Fisherman's Cove
-The restaurant serves both veg and non-vegetarian delights including South Indian, Kerala, and Andhra cuisines. Taste the best seafood you can taste here are fish, crab, and prawn. 

-The tasty, spicy dishes cooked in South Indian tradition are sure to spoil your taste buds. Visit with your family and friends to savor these delectable cuisines.

2. Surf Turf 

-Visit this casual dining and café close to Kovalam Beach for a range of scrumptious dishes. The mains include breakfast sliders comprising basil cheese sauce, eggs and grilled tomatoes, tuna sandwich, spinach chicken with mashed potatoes, and Parla fish fillet in lemon butter sauce.

-The juice section offers Ko Kovalam, mango smoothie, and tender coconut water. In desserts, you can order mango ice cream, fudgy brownies, and banana-caramel pancakes.

3. Upper Deck – Vivanta by Taj Fisherman's Cove

-Enjoy a fine dining experience with your loved ones at Upper Deck near Kovalam Beach. Taste from a range of soups like French onion soup, roasted tomato basil broth, and soup of the day.

-Among starters, try the roasted beef salad, lemon basil prawn, smoked salmon tartare, and chicken liver pate. The other delicacies include Duck Confit, Lamb Blanquette, smoked chicken risotto, grilled lobster, giant shrimp grilled with sea salt, lamb chop grilled, and many vegetarian options.


Places to Stay near Kovalam Beach


T
here are numerous hotels and resorts to stay near Kovalam Beach. These are: 

1. Vivanta by Taj – Fisherman's Cove 
-Stay in luxurious villas or cottages with sea or garden view, boasting of Scandinavian architecture. Each room comes with a TV with cable connection, tea or coffee maker, and other modern amenities. If you have pets, you will get pet accessories and a vet on call. 

-Read books in the villa library, play indoor and outdoor games, and spoil yourself at the beauty salon here. The property has free Wi-Fi, gym, swimming pool, spa, bar, and conference hall. 

2. Southern Mermaid Resorts 

-Spend your beach holidays at this three-star resort on the Old Mahabalipuram Road with your family or friends. The property offers 19 AC accommodations featuring luxurious rooms with LED TVs and free Wi-Fi, down comforters, Egyptian cotton sheets, and premium and hypoallergenic bedding on request.

-The other top amenities include a full-service spa, a bar and lounge, a café, a restaurant and snack bar, and an outdoor pool for you to unwind. The resort also features a terrace and garden area for the guests.

3. Casuarina Bay Resorts 

-Make your beach vacation enjoyable at this oceanfront property close to Kovalam Beach, Chennai. The resort amenities include a swimming pool, a restaurant, and a game room. The other facilities are Wi-Fi in the common area, doctor-on-call, room service, laundry, and CCTV surveillance in the entire property. 


Things to Carry at Kovalam Beach


You will need to carry some basic things at Kovalam Beach. These include:


1. Carry medicines and first aid kit on the beach.


2. Carry sunglasses to protect your eyes from direct sunlight.


3. Carry hats, bathing suits, shorts, and sandals at Kovalam.


4. Do not forget your camera for taking some splendid photos of the beach.


5. Keep a bottle of sunscreen lotion handy to protect your skin from direct sun. Do not buy sunscreen lotions from beach vendors.


6. Carry mineral water bottles to avoid drinking water from roadside sellers or public water taps.


7. Carry some cash for small miscellaneous or local expenses. However, when you eat at restaurants or hotels, carry your debit card because it is widely accepted at Kovalam Beach.

Medical Facilities near Kovalam Beach

You will find many hospitals near Kovalam Beach and therefore, you need not worry if there is an injury or medical emergency.


The Upasana Hospital is strategically located near Kovalam and best for multi-disciplinary treatment options. You will also find Government Ayurveda College, General Hospital, PRS Karamana, Cosmopolitan Hospital, and GG Hospital around the beach.

Tourists in case of an emergency can get in touch with the medical personnel at Upasana Hospital through the phone. The healthcare centers are equipped with all modern medical amenities and trained doctors and nurses.

Travelers' Tip before Visiting Kovalam Beach


There are a couple of things to keep in mind before visiting Kovalam Beach. These are:


1.
People at Kovalam are orthodox and therefore, you need to dress decently when on the beach. The opposite genders should maintain some distance to show mutual respect to each other.


2.
Tourists visiting Kovalam Beach should avoid public displays of love like hugging or kissing.


3.
Smoking isn't allowed on the beach like western countries. Therefore, do not carry cigarettes.


4.
There are water adventure sports activities at Kovalam. Enjoy sea surfing and boat rides with care. Listen carefully to the instructors about all safety precautions concerning water sports activities.