About Thirupparamkunram Murugan Temple
Murugan Temple is one of the most celebrated and highly revered temples in Yelagiri. This temple is dedicated to God Murugan and is located on the highest peak of Yelagiri Hills. The temple was constructed in 1964 and is a standing testament to the belief of people. You can have a panoramic view of the green valleys of Yelagiri from the premises of the temple. The main highlight of this temple is the giant statue of Lord Valli and Murugan in the form of Kurathi and Kuravan.

This temple has been adorned with magnificent sculptures that are truly a visual masterpiece. The temple also has a huge ground area that can be used by the visitors to offer prayer and to perform other holy rituals. Marriage ceremonies can also be solemnized and performed over here.During the time of aarti, the temple bells ring to inform the people about the sandhya aarti. Tourists from all across the globe come here to be a part of the sandhya aarti, as it is considered to be the best time to offer prayers and perform rituals.

The devotees of the temple also celebrate the Aadi festival over here in the month of July and at this time, the whole temple is decorated beautifully with flowers and leaves. You can also indulge in an enthralling trekking trip to this holy place that will truly energize your body and soul. Overall vibrancy of the distinct culture practiced over here will definitely be an alluring experience for every traveler. 
How to Reach Thirupparamkunram Murugan Temple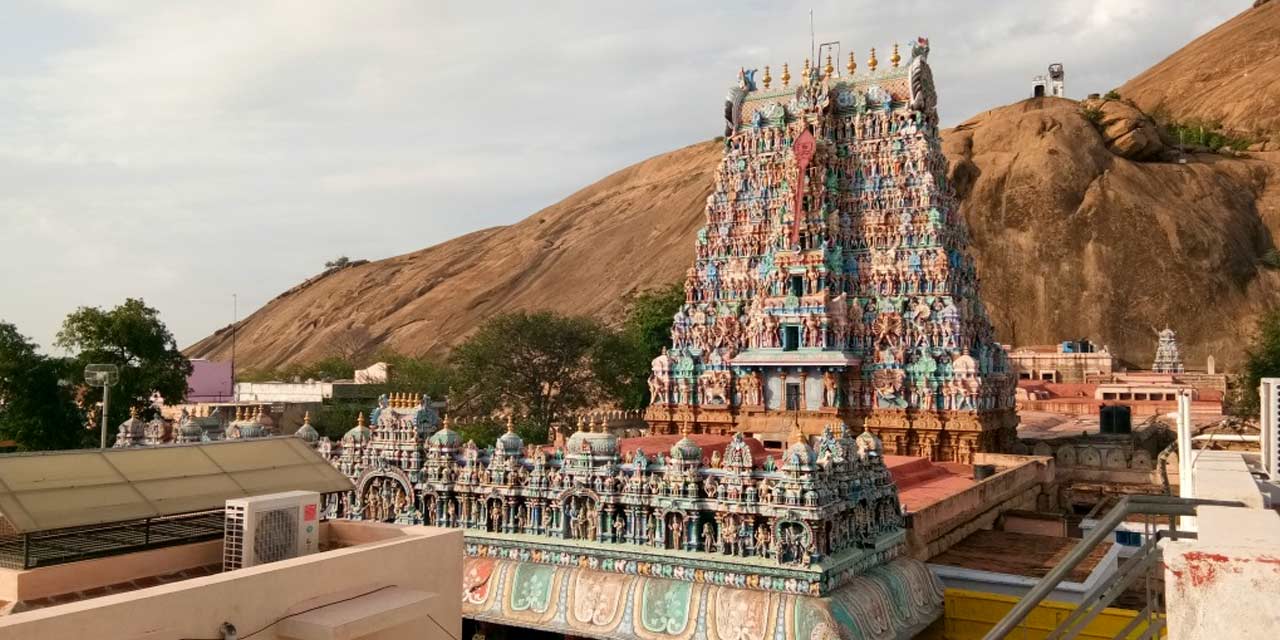 From Yelagiri Bus Stand: The distance between the Murugan Temple and Nilavoor Bus Stand in Yelagiri is 4.6 km. The best way to cover this distance is via auto. However, the auto rickshaws are prone to charge you twice the actual amount, so do not forget to haggle.

Since no buses are commuting between the two destinations, another way to cover this distance is via rental cars or bikes. There are multiple rentals near the bus stand.
Best Time to Visit Thirupparamkunram Murugan Temple


The best time to visit Murugan Temple is during winters from November to February.

During winters: The temperature during winters lies between 18 degrees Celsius to 25 degrees Celsius. The heat of the sun is soft on the skin, thus making sightseeing easier.

During summers: The months of summers, from March to mid-June, have high humidity level and hot temperatures. So, if you are traveling during summers, do carry sunscreen, sunglasses and hats for protection from the heat.

During monsoon: Tamil Nadu experiences frequent showers during monsoon, because of which it might be difficult for you to enjoy your trip completely during this season
What Not to Miss at Thirupparamkunram Murugan Temple

If you have found solace in the spiritual aura of Murugan Temple and want to explore more places around Yelagiri, then the place has a lot to offer. Here is a list of the most popular attractions around the area:

1. Yelagiri Adventure Camp- The Yelagiri Adventure Camp has recently commenced promoting sports and activities in Tamil Nadu. One can experience several sports like mountain climbing, trekking, paragliding and hiking.

2. Jalagamparai Falls- Jalagamparai Falls is often a haven for trekkers who want to explore the natural surroundings of Yelagiri. It requires a 5 km trek, moderate on the difficulty scale, and gives a mesmerizing glimpse of the Attaru River flowing under.

3. Nature Park- Spread across a sprawling area of 12 acres, Nature Park is a popular tourist destination. It is located near the Punganoor Lake and is interspersed with artificial cascades, children's play area, musical fountain, fish aquarium, multi-colored lighting, and bamboo houses.

4. Punganoor Lake- Punganoor Lake is yet another natural attractions, and a popular sunset and sunrise point. It is spread over an area of 60 square kilometers and offers boating facilities for tourists.

5. SwamiMalai Hills- Another trekker's paradise is the SwamiMalai Hills, located at a distance of 3 km from the Punganoor River. It offers an astonishing view of the verdant landscape around and requires individuals to trek for a few kilometers. 

6. Velavan Temple- Another religious attraction, the Velavan Temple is built in honor of worshipping Lord Murugan, and has the rare shrine of the son of Bheema, Gadothgajan, at the entrance.

7. Nilavoor Lake- Another natural attraction near Murugan Temple is Nilavoor Lake. It is surrounded by greenery, trees, and gardens. You can also enjoy boating over here to have a serene view of this beautiful lake.
Other Essential Information About Thirupparamkunram Murugan Temple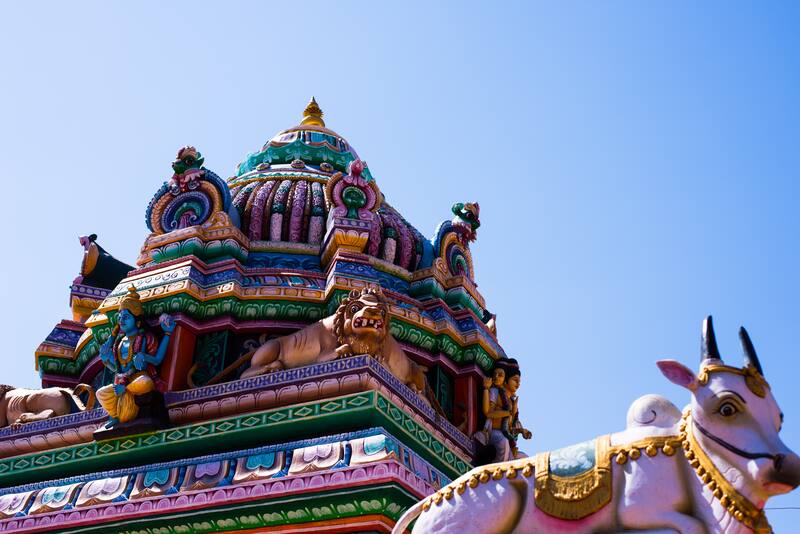 - Location: Yelagiri Hills, Athanavur, Tamil Nadu, India

- Timings: 6:00 AM - 8:00 PM


Rituals at Murugan Temple


Atop the mountain has been constructed a massive bell which is rung once a day at a particular time. This symbolizes the movement of life, and the stillness of death and has been a spiritual practice since the temple was established. 


Apart from that, there are several festivals conducted at the temple, including Nomb, Shivratri, and Larthigai Thirunal – which is an annual festival. 
The Aadi Festival is celebrated in July with utmost dedication and zeal that attracts many pilgrims from all across India.

Places to Eat Near Murugan Temple


There are several restaurants and street-side cafes near Murugan Temple, serving south India cuisine with exotic taste. Here is a list of the most pioneered of all of the places that will not leave you disappointed:

1. Peter's Park- 
Peter's Park serves multiple cuisines, including India, Chinese, International, Barbecue and Soups, that invite a lot of people. There are veg and non-veg options outside the buffet they serve for luncheons and dinners.

Location:
3-510 Manjakollai, Peter's Restaurant, Yelagiri 635853, India

Distance from Murugan temple:
0.4 km

3. Anthurium- 
An anthurium is a small place, but don't let the size of this place hinder your decision. It's simple and built with nothing extraordinary, but the taste of the typical south Indian food makes up for it.

Location:
Nilavoor Main Road, Next to Murugan Temple, Yelagiri Hills, Tirupattur Taluk, Yelagiri 635853, India

Distance from Murugan Temple:
0.9 km

4. Food Corner- 
If you are a pure vegetarian, then Food Corner is the place for you. They serve curries, rotis, and rice that have the authentic taste of southern spices.

Location:
256, Boat House Road, Yelagiri Residency, Yelagiri 635853, India

Distance from Murugan Temple:
0.9 km

5. Hotel Nilgirees- 
Hotel Nilgirees is another small restaurant around the area known for its chicken curry. The décor might not be outlandish, but the food is authentic.

Location:
Yelagiri Hills, Kottaiyur, Vellore 635853, India

Distance from Murugan Temple:
1.6 km

Tips Before Visiting Murugan Temple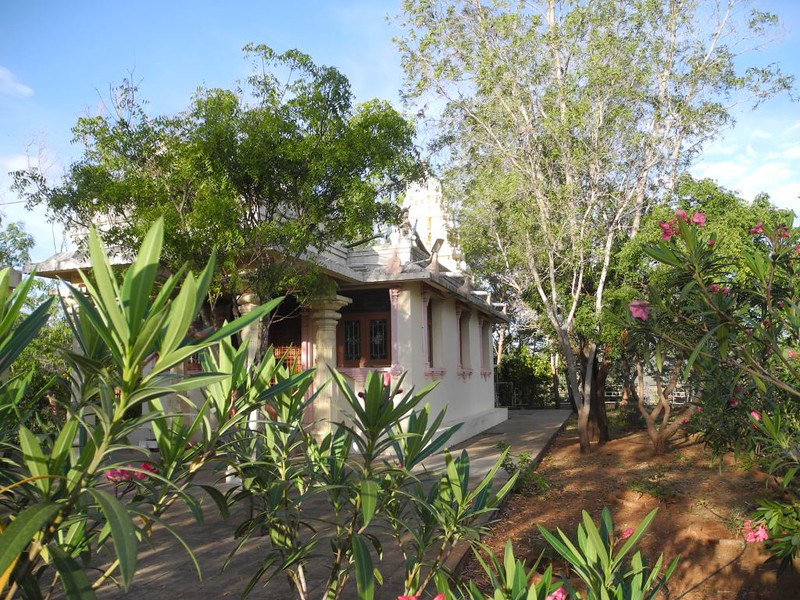 Here's a handbook of travel tips that you must follow before visiting Murugan Temple:

1. Dress appropriately while visiting the temple. Short clothes are not allowed in this temple.


2. Make sure to enter the temple bare-foot. You can remove your shoes and sandals outside the temple.


3. Don't carry your camera while entering the inner sanctum of this temple, as photography is not allowed over here.


4. You can buy fruits, flowers, and other pooja stuff from the shops flanked outside the temple.


5. The inner sanctum of the temple is very crowded, so make sure to follow a queue to avoid any unnecessary hassle.