About Worlds of Wonder
Worlds of Wonder is a popular amusement park located in Noida that offers a fun and frolic weekend getaway opportunity to all. Be ready to have a spectacular time and racing fun by visiting this theme park. There is a myriad of exciting rides explicitly designed to satisfy the visitors of all ages. No doubt, this place will seize heart of every adventure lover. The theme park boasts 20 various rides for thrill-seekers, divided into two zones known as La Fiesta, for families and kids, and The Roadshow or teen zone.

The contemporary theme park features an extensive range of restaurants and cafes too. It is a perfect place to plan a weekend getaway with friends or family. Further, you can also enjoy a refreshing day at its water park sprawling across 10 acres. This zone of the amusement park will offer you a beach-themed wave pool, a 360 m lazy river, 23 unique water slides, and rides for a perfectly pleasant experience.

You will feel all freshened up after enjoying with full spirit at this hub of entertainment. Also, Worlds of Wonder presents to you the most massive go-karting track in North India and a human-made lake. Thus, this exciting place has got a lot on offer that everyone will return full-heartedly.


Rides & Attractions at Worlds of Wonder (Water Park)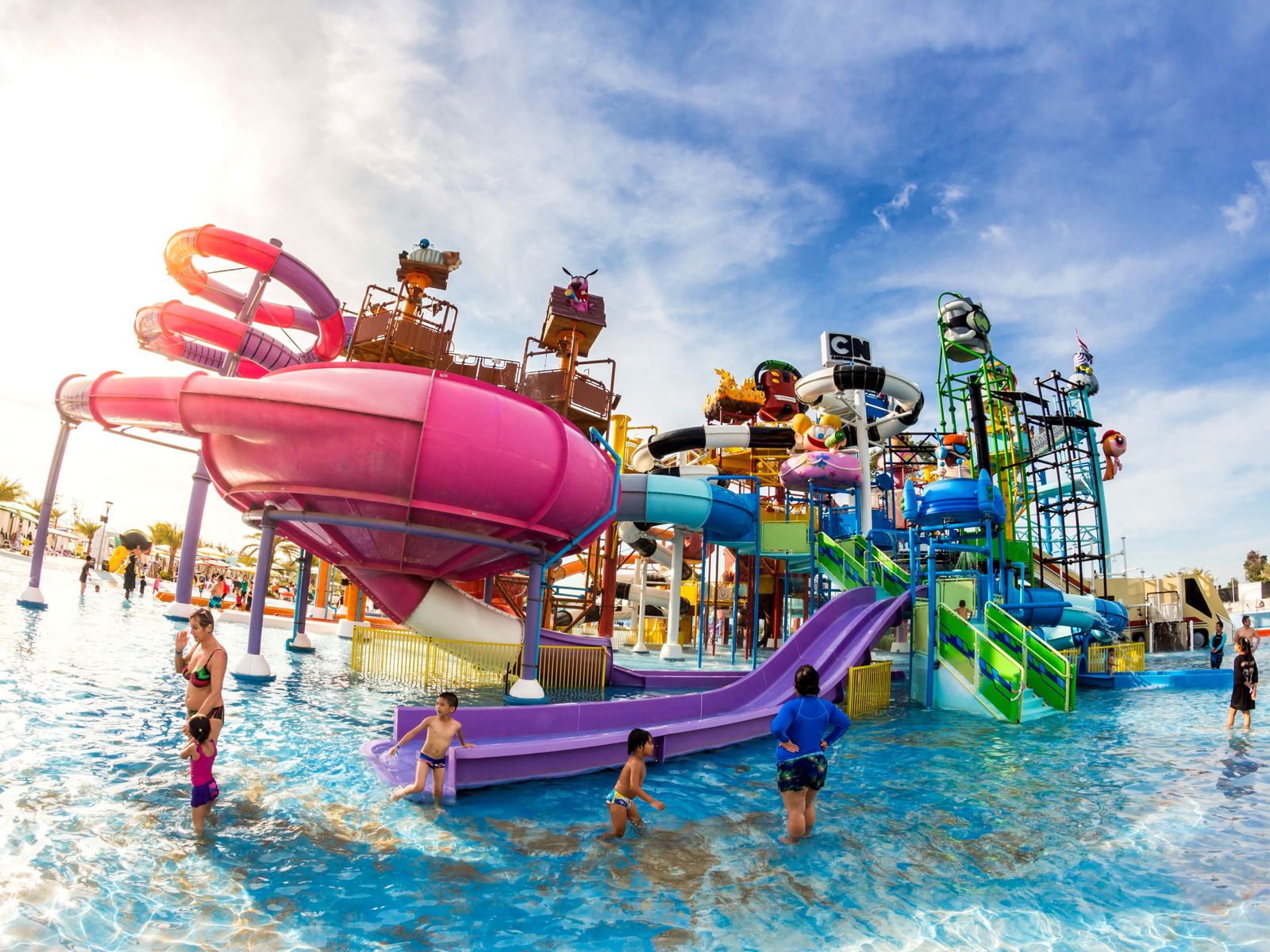 1. Deep-Sea Adventure- 
The longest tunnel style water ride to get the exact adventure like underwater sea life. The giant twisting tunnel will splash you right into the pool. 

2. Rapid Racer- 
Get ready to glide down into the water together with your group of buddies at this giant water slide. Wait no more and have a completely unforgettable chilling experiencing.

3. Boomerango-
You will go through various turns and bumps then again plunging into the splash pool. This surprising water ride is available as single, double, and the group sharing facility to create memories together with family and friends.

4. Raft Ride- 
By twirling all around the huge slide, enjoy a smooth plunge into the water with this one. You have got the option to sit on the inflatable tube for an individual ride or try a boat slide for a group ride.

5. Wave Pool- 
Enjoy the beach life like in any coastal area by heading to this area of Worlds of Wonder. The wave pool zone has a complete tropical environment, and yes, of course, those refreshing waves will make your day. Also, there are DJs and Celebrities events to set your weekends on fire.


Rides & Attractions at Worlds of Wonder (Amusement Park)


Adults Zone

1. Mega Disco- Time to spin around in this thrilling ride where you will place on the pedestal seat twirling hereto. So, enjoy a disco life like never before with this roller-coaster cum spin experience.

2. Big Beat- Set yourself free when you swirl around in the air in this exhilarating ride going up and down. This aerial ride is perfect for adventure lovers.

3. Cart Smashers- Now you can drive with no bounds and fun of the lifetime with friends by hitting on Chart Smashers. The interactive experience is like driving on the formula 1 circuit speeding and whacking into each other. 

Kids Zone

1. Hippity Hop- It is a vintage carnival ride with a merry-go-round horse ride, music, and lights setting a fun mood for kids. No doubt your little one will love this classical horse ride!

2. Space Shot- Let your kids travel into a different world with this ride. This safely planned freefall ride will ascend to an elevation and swiftly bringing them down, giving a butterfly effect in their stomach.

3. Cozy little- As the name suggests, this beautifully designed ride is a miniature form of a Ferris wheel. Your tots will love to ride on it again and again.

4. Shanghai Swinger- The old school swings get an advanced version in which you will rock and wheel around. Adults and children both can enjoy this ride. Don't forget to balance yourself while you swirl around at a full pace.

5. Jumper- The jumper is an ideal adrenaline-rushing ride for teenagers that is the ultimate evolution of frog races we took part in schools. While bouncing and rotating, teens will enjoy riding in it in full swing. 

6. Lake Wow- Both kids and adults get a chance to enjoy a boat ride in this largest human-made lake. Also, the gorgeous flora and fauna encompassing the lake will be an add on to your voyage.
How to Reach Worlds of Wonder


Worlds Of Wonder is located in Noida, which is easily accessible by car, taxi, or metro. You can board the train from Delhi airport metro station to the Noida sector - 18 metro station. You can either take an auto or walk to reach the WOW theme park that is just 2 km away from the metro station.

Also, you can safely travel to the theme park by hiring a private cab from the airport.
Best Time to Visit Worlds of Wonder


The best time to visit Worlds of Wonder amusement park is during weekends. During these days, the park also hosts events by famous DJs. So don't miss out on the fun; you may get a chance to get a glimpse of any celeb as well.
What Not to Miss at Worlds of Wonder
Places to visit near Worlds of Wonder 


1. Kidzania- Kidzania is an interactive theme park that offers a great learning yet recreational experience to every kid. Here kids perform the various professional roles in a real-time environment to explore and learn about the real-world. 

2. Okhla Bird Sanctuary- Bird watchers and nature lovers can also plan a visit to this place situated at Gautam Budh Nagar district that is close to WOW theme park. Visitors can spot a wide species of migratory and water birds here.

3. The GIP Mall- Shop till you drop at this grand mall, where you will find more than 250 stores of top-notch brands. Also, this fabulous mall is a great choice to savor delicious meals from one of its many restaurants and cafes nestling here.

4. TGIF- TGIF is a famous casual dining restaurant near WOW theme park to go out with friends. Here you will find delicious American cuisine and beverages to conclude your weekend getaway.
Other Essential Information About Worlds of Wonder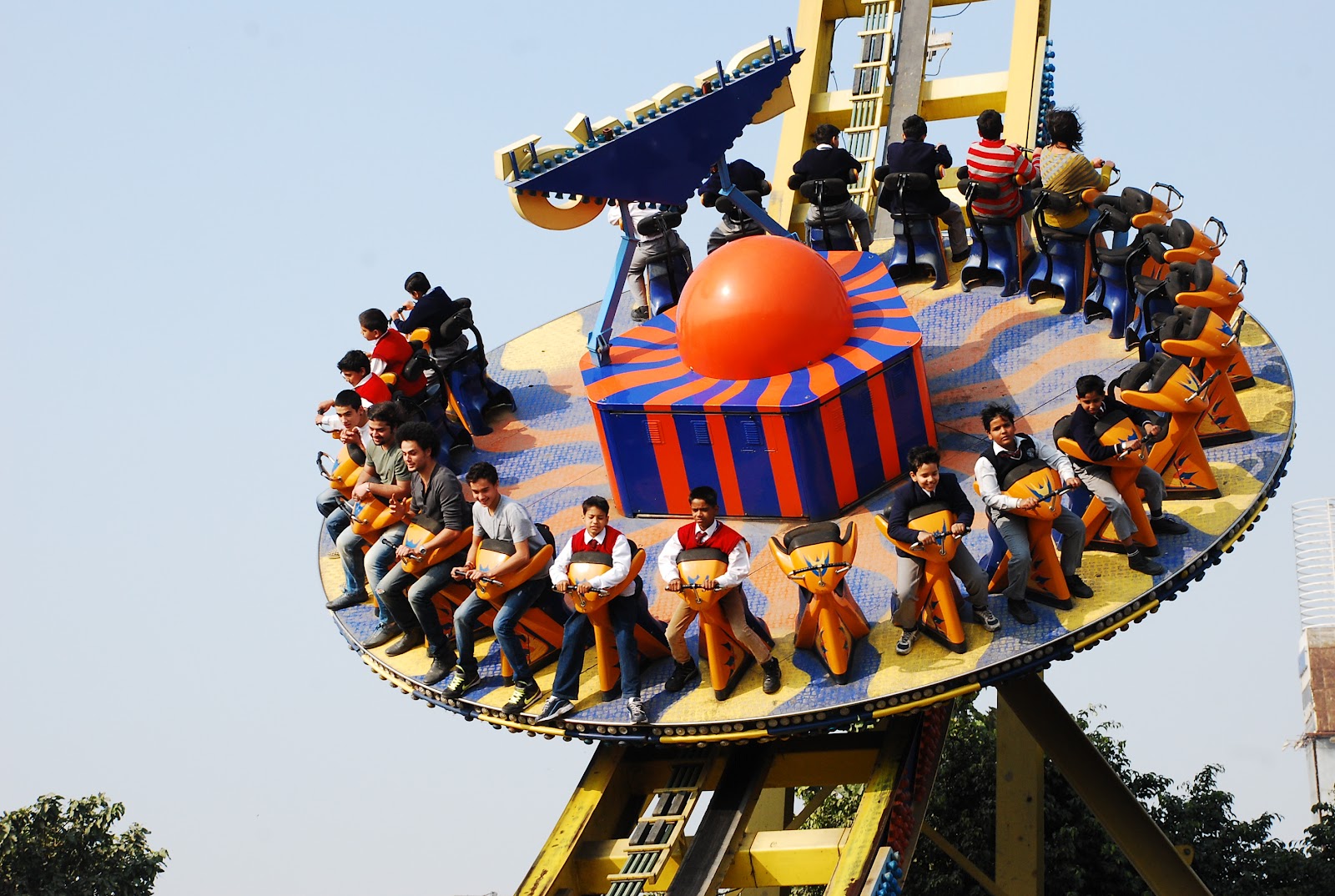 - Location: The Great India Place Mall, Sector-38 A, Entry from Gate No. 11 Adjacent, near, Maharaja Agrasen Marg, Noida

- Timings: Opens Mon to Sun 11 am to 8 pm


Worlds of Wonder Attractions Pass Types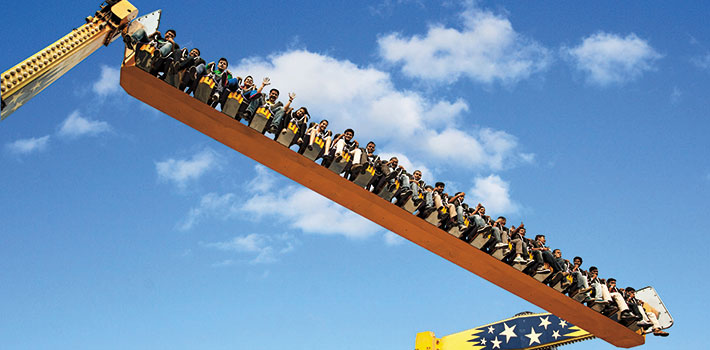 - Amusement Park Ticket Pass
Kids (90cm - 129cm) - Daily INR 599.00 per head 
Adult (130cm+) - Daily INR 899.00 per head
Sr. Citizen (Age 60+) - Daily INR 459.00 per head 

- Water Park Ticket Pass

Kids (90cm - 129cm) - Daily INR 999.00 per head 
Adult (130cm+) - Daily INR 1299.00 per head
Sr. Citizen (Age 60+) - Daily INR 759.00 per head 

- WOW Passport Tickets: INR 1999 per head

You can also buy WOW Passport that will permit you to return to the amusement park again without any extra cost. Visitors get 2 Visas entry for Water Park and 1 Visa entry to Amusement Park under this pass. You can enjoy unlimited access to all its attractions with this combo pass that includes rides, water slides, wave pools, rain dance, foot-tapping music, boating, and others. Also, you can avail discounts on various other facilities present in the park.


Places to Dine at Worlds of Wonder
1. Punjabi Dhaba- 
This North Indian food serving funky food cart is situated at Wave Pool. So, soothe your hunger pangs by eating delicious meals such as Dal Makhani and Rajma Chawal from here.

2. Cafe Wow- 
You will discover a wide variety of meal options here to devour after getting exhausted from the thrilling rides. The lovely venue also serves beverages, ice popsicles, and ice-creams. So, a perfect place to go to with kids.

3. Snack Bar- 
Whether with family or friends who do not like to have some tidbits in between all the entertainment, this snack bar will serve you well in that case, as here you'll find many tasty finger food items.

4. Pool Bar-
A go-to destination at the water park to relax down and relish some cocktails along with lip-smacking fast food. This bar gives a luxurious hotel-style ambiance to the park.

Tips for Visiting Worlds of Wonder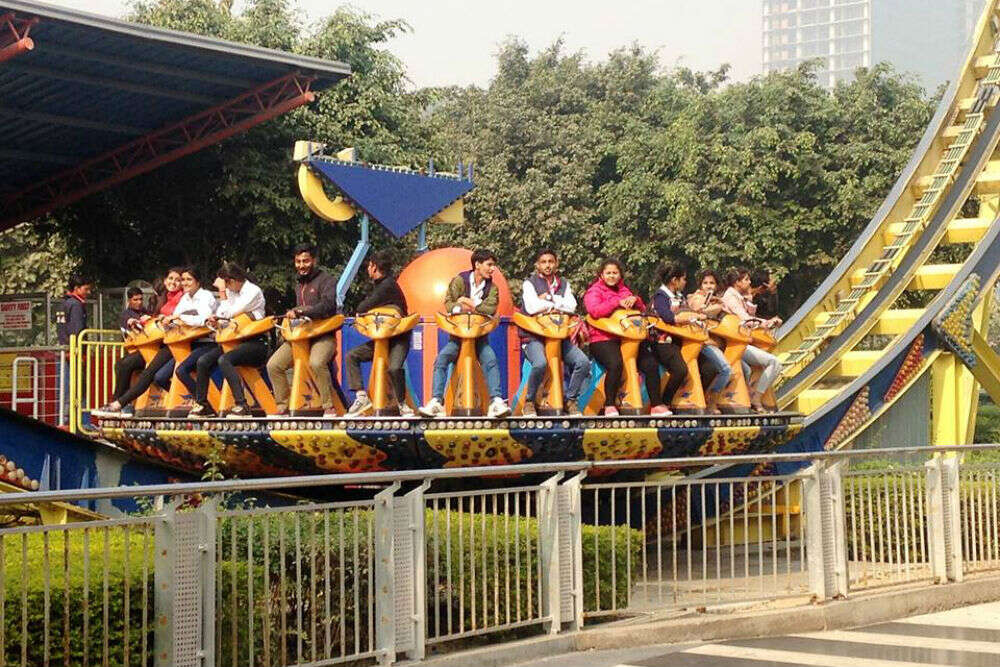 1. Children below 90 cm get free entry to Worlds of Wonder Park.


2. Do not remove or tamper the wristband else; your access to all of the rides and attractions will become invalid.


3. Outside beverages as well as food are not permitted inside the theme park.


4. All the rides follow the height and weight regulations due to the safety concerns of the visitors. 


5. Visitors wearing Sarees or Lungi won't be permitted access to some of the attractions like Feedback, Big Beat, Rockin Roller, Fast Forward, and Go Karting.


6. Lycra and nylon clothes are necessary to get entry into the water park and enjoy the water rides.


7. You can't carry bags inside the theme park.


8. Entry to the theme park closes one hour prior to its closing time.