20 Best Indian Train Journeys
Quick Jumplinks to Navigate
There is no denying the fact that when it comes to traveling in India, there is no mode of transport that can come anywhere close to the Indian Railways. Amongst the largest railway network in the world, Indian Railways is undoubtedly the most suitable combination of speed, efficiency, comfort and pocket friendly mode of travel. Extending their services to the Indian Locale without discrimination, Indian Railways has gone the extra mile to prove more useful for the country.
These 20 amazing train journeys across the length and breadth of the country are the realization of that extra mile by Indian Rail. Covering the hills, plains and even the seas are these 20 Best Indian Train Journeys on a checklist. How many have you checked off the bucket list?
1. Darjeeling Himalayan Railway (New Jalpaiguri to Darjeeling)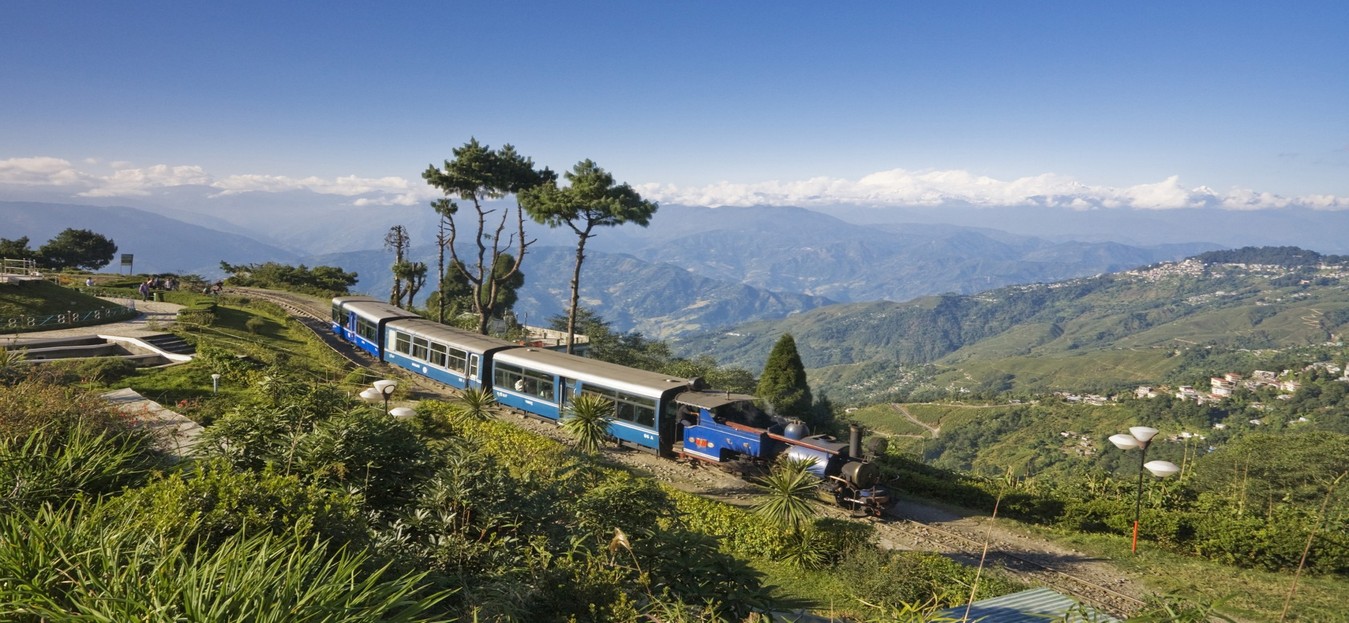 The Darjeeling Himalayan Railway is one of the oldest railways in India, built around 1879 and 1881. The journey would be through the railway which is 2 feet narrow-gauge and based on loop line technology and zig zag.
The railway covers 88-kilometer distance starting from New Jalpaiguri and ending at Darjeeling with 12 stations throughout the journey. The trains are mainly scheduled at daytime.
Planning a trip to Darjeeling, Check out the Thrillophilia Reviews
2. Palace on Wheels
Palace on Wheels, being a luxury tourist train, is launched by the Indian Railway in order to promote tourism in Rajasthan.
This train covers one of the best Indian railway scenic routes with a night and 8 days trip, starting from New Delhi and covering 6 more places including Jaipur, Sawai Madhopur and Chittorgarh, Udaipur Jaisalmer, Jodhpur, Bharatpur and Agra and then it returns to New Delhi again.
Planning a trip to New Delhi, Check out the Thrillophilia Reviews
3. The Himalayan Queen (Kalka-Shimla)
Kalka-Shimla railway, being a 2.6 feet Narrow-gauge railway, covers the distance between Kalka and Shimla. This this is one of the best Indian railway scenic routes.
These Indian railway journeys cover the 96-kilometer distance.
Planning a trip to Shimla, Check out Thrillophilia Reviews
4. Mandovi Express (Mumbai – Goa)
Mandovi Express covers the distance between Mumbai and Goa. The train consumes 11.40 hours leaving Mumbai at 7.10 on the morning and reaching Goa at 18.50.
Within the journey, the train crosses some major stations like Madgaon, Thane, and Ratnagiri.
Planning a trip to Mumbai, Check out the Thrillophilia Reviews
5. Matsyagandha Express (Ratnagiri- Mangalore)
Matsyagandha Express is a very good medium for traveling between Ratnagiri to Mangalore. It covers the 765-kilometer distance in 17 hours.The train starts from Mumbai and on the way meets Ratnagiri and the destination is Mangalore.
6. Maharaja Deccan Odyssey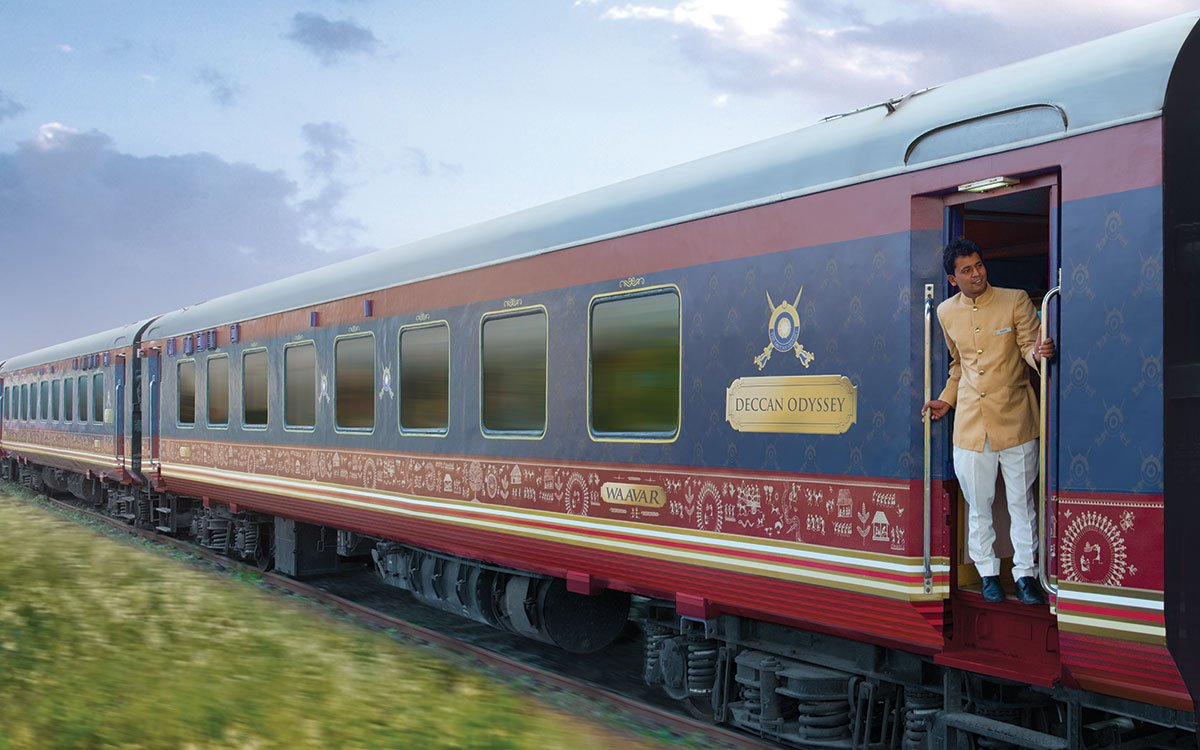 Based on the structure of Palace on Wheels, this train provides one of the best Indian railway journeys. Deccan Odyssey consists of a 5-star hotel, two restaurants, a bar, and business center.
This train provides 7 nights and 8 days journey on various routes in India. Deccan Odyssey has several itineraries such as Maharashtra Splendor, Indian Odyssey and so on.
7. Nizamuddin Duronto Express

Nizamuddin Duronto express covers 2174 kilometer distance in 27.55 hours, comparing to Chennai Rajdhani which takes 28.15 hours to cover the same distance.This train begins its journey from Chennai and ends at Hazrat Nizamuddin.
8. Delhi Jaisalmer Express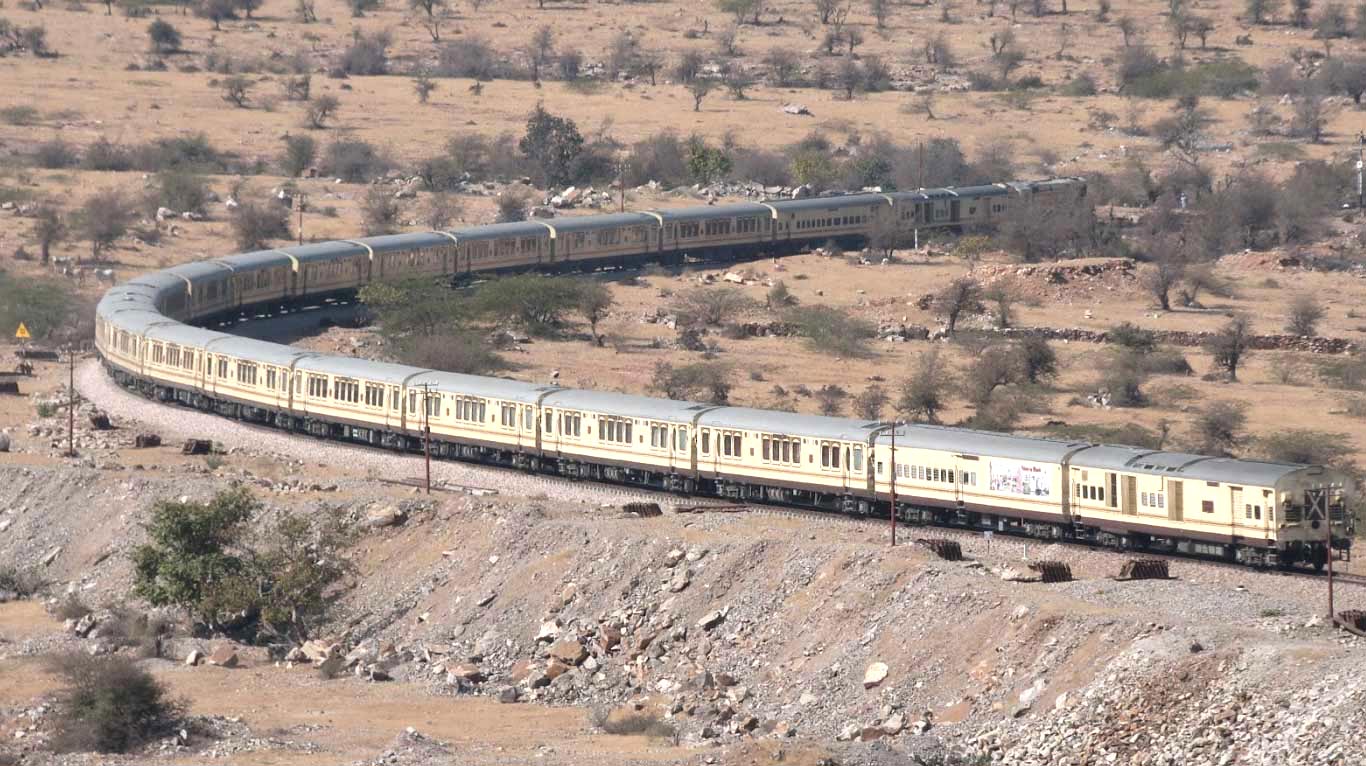 Jaisalmer Express, being one of the popular Indian railway journeys, covers 920 kilometers, beginning from Delhi and ending at Jaisalmer.
This train covers these Indian railway scenic routes in approximately 18 hours.
Planning a trip to Rajasthan, Check out the Thrillophilia Reviews
9. The Maharaja's Express
Being a luxury tourist train, Maharajas' Express covers the more than 12 destinations throughout the North-West and Central Indian focusing on Rajasthan.
This train provides one of the best Indian railway journeys, mainly between October and April. Indian Railway Catering and Tourism Corporation operates this train.
10. Nilgiri Passenger (Mettupalayam – Ooty)
Nilgiri Express, being 1,000 mm, is a popular and only toy train that runs on these Indian railway scenic routes. It covers the 46 kilometers distance starting from Mettupalayam to Udhagamandalam (Ooty).
This train on its way crosses 16 tunnels, 208 curves, and 250 bridges. The train takes 408 hours to reach the destination from the beginning.
11. Hubli – Madgaon
You can travel Hubli to Madgaon by various Indian railway journeys. It is a journey of 180 kilometers which consumes 3-4 hours.There are many trains that run on this route including Chennai Vasco Express (only on Saturday), Amaravathi Express ( Mon, Wed, Thu and Sat from 9.00 to 13.55, Tirupati – Vasco – da – Gama Express ( Thu 23.50 – Fri 5.15) and so on.
12. The Golden Chariot
Another luxury tourist train. The name of this train derived from the Stone Chariot in the Vitthala Temple, Hampi. Depending on the specific itineraries, the train ventures into the popular Indian tourist spots including Goa, Karnataka, Tamil Nadu, Kerala, and Pondicherry.This train, with its facilities, provides one of the best Indian railway journeys.
13. Island Express (Kanyakumari to Trivandrum)
The train covers 944 kilometers only in 19 hours and 15 minutes. Beginning from Bangalore and ending at Kanyakumari, and also runs in the reverse direction (train no. 16525).
On the way, this train regularly crosses the state of Kerala (via Kottayam, Palakkad, and Thiruvananthapuram). In the meantime, the train halts 44 times during the journey.
14. Visakhapatnam – Araku Valley
The distance between Visakhapatnam to Araku Valley is 116 kilometers. Train no. 58501 runs on the route and consumes approximately 5 hours.
The train begins its journey from Vizag at 6.10 am and ends at Araku valley at 11.00am. There is a package fare which includes tiffin, lunch, and snacks.
15. Hassan to Mangalore
244 kilometers separate the two places from each other, but with the convenient railway you can easily travel on the route. There are several trains that cover the route and 2 trains daily cross the path.16517 Kannur Express leaves Hassan at 1:40 am and ends its journey at Mangalore at 2:45 am and 16515 Yesvantpur Junction Karwar Express is the last train that departs Hassan for Mangalore at 10:55 am and completes the journey at 12:00 pm.
16. Matheran – Neral
The train that covers the route is 2 feet narrow-gauge heritage railway called Matheran Hill Railway. The train runs at Maharashtra, India and is managed by Central Railways.The train covers 21 kilometers distance and connects Neral to Matheran.
17. Srinagar-Baramulla
To connect the Jammu with Kashmir and Kashmir with the rest of India, a broad railway line was established.
The railway is spread throughout 345 km from Jammu to Baramulla, crossing many earthquake zones.
Planning to travel Maldives, checkout our Maldives Tour Package
18. Goa Express (Vasco Da Gama-Londa)
Goa Express, being a superfast daily train, provides one of the fastest Indian railway journeys. The train initiates from Vasco da Gama and ends at Hazrat Nizamuddin in New Delhi.
The train covers 2,202 kilometers distance in 39 hours 25 mins halting 27 times in between.
Planning a honeymoon trip to the Maldives, checkout our Maldives Honeymoon Package
19. Awadh Assam Express (Guwahati to Silchar)
Awadh Assam Express is managed by Indian Railways – Northeast Frontier Railway zone.The train begins its journey from Dibrugarh and ends at Lalgarh Junction in India.
It covers 3,118 km distance halting 88 times in between including Guwahati.
Exciting Offer: Get Upto 50% Off on Maldives Resorts
20. Jammu to Udhampur
53 km distance separate Jammu from Udhampur. With the help of railway you can travel both places conveniently. There are several trains that connect the both place including 04033 New Delhi Udhampur AC Special and 04113 Allahabad Junction.
Two trains daily run on the path and the number reaches up to 7 on a week
Best Selling Domestic Tour Packages
Best Selling North India Tour Packages
Best Himalayan Trekking Packages
Things to Do Around the World