35 Most Haunted Places In India
Quick Jumplinks to Navigate
India is often considered as a land of undiscovered mystery. For centuries, travellers from around the world who have made their journey to India have been fascinated by the mystical energy that surrounds the country. From religious practices to rituals that are quintessentially Indian, these traits have made India a popular tourist destination. Therefore, when it comes to listing the most haunted places in India, there is not better country to start with.
These abandoned places in India have become places of interest for those who are fascinated by the supernatural. For those who are too afraid to visit these places in person, reading about and sharing stories of these mysterious places in India might be the next best thing!
It should also be noted that these ghostly places in India have come under the spotlight as they have been visited by 'supernatural detectives' wanting to experience or debunk the strange events occurring here. In fact, these modern-day 'ghostbusters' camp in these places overnight to record any strange occurrences which they then monitor before they come to any final conclusions.
So steel your nerves, and take a peak into a list of haunted places in India which have sprung to the forefront either on the basis of what many people have deduced, by way of research or just by word-of-mouth:
Here is the list of Most Haunted Places in India:
1. Indian Ghost Town of Bhangarh – Ajabgarh, Rajasthan

The Indian Ghost Town of Bhangarh, Rajasthan is one of the scariest places in India to visit, in addition to being one of the most abandoned places in India. However, this tag has not perturbed visitors from making frequent trips to this ghost town.
 Located near a famous forest in the area, this town is now slowly luring visitors from around the area, and country, to visit it. However, it should be noted that if you decide to visit the town after sunset, you will be not be allowed. In fact, there is a strict warning that it is out of bounds after the sun sets.
Day Trip To Haunted Bhangarh in A Private Car
The story which this town is well-known for tells the tale of how a magician who was in love with the local princess of the area was forbidden to ever fall in love with her. Unhappy with the decision, he decided to cast a spell on her to make her surrender to him. However, the princess, who was also a disciple of the occult learned of his plans and found a way to kill him.
Even before his death, the magician cast a dark spell on the palace which caused its doom. Despite the story surrounding the ruins, it still is a fascinating place to visit. In fact, it has also been officially promoted as a tourist destination. However, once night falls, the place becomes deserted, leaving the darkness to engulf it once again till morning comes.
2. Dumas Beach- Gujarat

Dumas Beach in Gujarat already has an ominous ring to its name. Therefore, it is not surprising that it is considered as one of the most haunted places in India. This beach is located very near Surat, one of the developed cities of the state. This particular beach draws countless visitors almost every day as legend has it that the winds which blow fiercely come along with whispers.
In fact, it is believed that there have been many people who have lost their lives here. Also, if you are a brave heart, you can test the waters yourself by taking a midnight stroll along the beach, if you have company. If the testimonies are anything to go by, then you will also be greeted by warnings asking you to not cross a certain line while on the beach.
It is also believed that this beach was for long used as a Hindu burial ground, therefore, being the resting place of tortured souls. There have also been reports of people disappearing mysteriously and having never been found again. However, if you still want to visit the beach to do some exploring of your own, then go ahead and do so if you have the stomach for it! You will find Dumas Beach one of the most mysterious places in India.
How to reach: Cheap flight to nearby Surat airport from New Delhi just for INR 4,322.
Suggested Reads: Frozen River Trek in 2020, Ladakh
3. D'Souza Chawl in Mahim – Mumbai
D'Souza Chawl in Mahim, Mumbai is also considered as among the haunted places in India. There have been many ghost stories surrounding one particular well in the chawl which is considered to be haunted. Residents of the chawl believe that there was a woman, who while filling water from the well, plunged to her death since the well was boundary-less.
Therefore, 'the lady of the well' is said to haunt the area surrounding the well every night. There have been many sightings of a white apparition who many consider being the lady. However, the residents believe that the lady just walks around the area without actually harming anyone who happens to visit the area. As predicted, once the sun comes up, she vanishes into thin air only to appear again in the night. This particular place cannot be considered as a place many visitors can frequent though.
How to reach: Book cheap flight to nearby Mumbai airport from Bengaluru just for INR 1,648.
Check out offbeat activities and experiences in and around Mumbai
4. The Shaniwarwada Fort – Pune

The Shaniwarwada Fort in Pune is a historical delight in addition to being one of the ghostly places in India. In fact, there are many who are of the opinion that the story that is associated with this fort is one of the most chilling stories. Lauded for its architectural brilliance, this fort has witnessed various strange occurrences.
Legend has it that during a full moon, the level of supernatural activity increases. The mysterious story surrounding this fort talks about how a young prince was brutally murdered by one of his very own relatives in the fort. Therefore, his spirit still haunts the place and in the night, sounds of him shrieking almost violently can be heard. There are many locals who actually camp at night on the fort grounds just to hear that little boy's scream for help. A chilling story indeed.
However, most visitors prefer to visit the fort during the morning hours as it is desirable. In fact, the fort is deserted at night except for maybe a caretaker doing the rounds.
How to reach: Flight to nearby Pune airport from Bangalore just for INR 2,134.
Check out offbeat activities in and near Pune
5. GP Block – Meerut
GP Block in Meerut also makes it to the list of one of the places in India that is subject to paranormal activity. It should be noted that this place, though considered as one of the abandoned places in India, is not very well known or frequented by many people. Despite being relatively unknown, there have been sightings of ghosts on a number of occasions.
One of the sights that people who pass this place observe is that of four males sitting together and enjoying an alcoholic beverage in the company of a single lit candle. At first, this was not considered as scary as many who passed the area were of the impression that these 'spirits' were just normal friends enjoying each other's company.
Also check out Amazing Roadtrips to take in India
However, once it was established that it was indeed four ghosts, people in and around the area became intrigued. In addition to this sight, there are some who have also witnessed a young girl coming out of the house in what many people believe to be a red dress. However, even as time has moved on, the people who used to frequent that place once upon a time have now stopped going there. It has truly become an abandoned place now.
6. The Vrindavan Society – Thane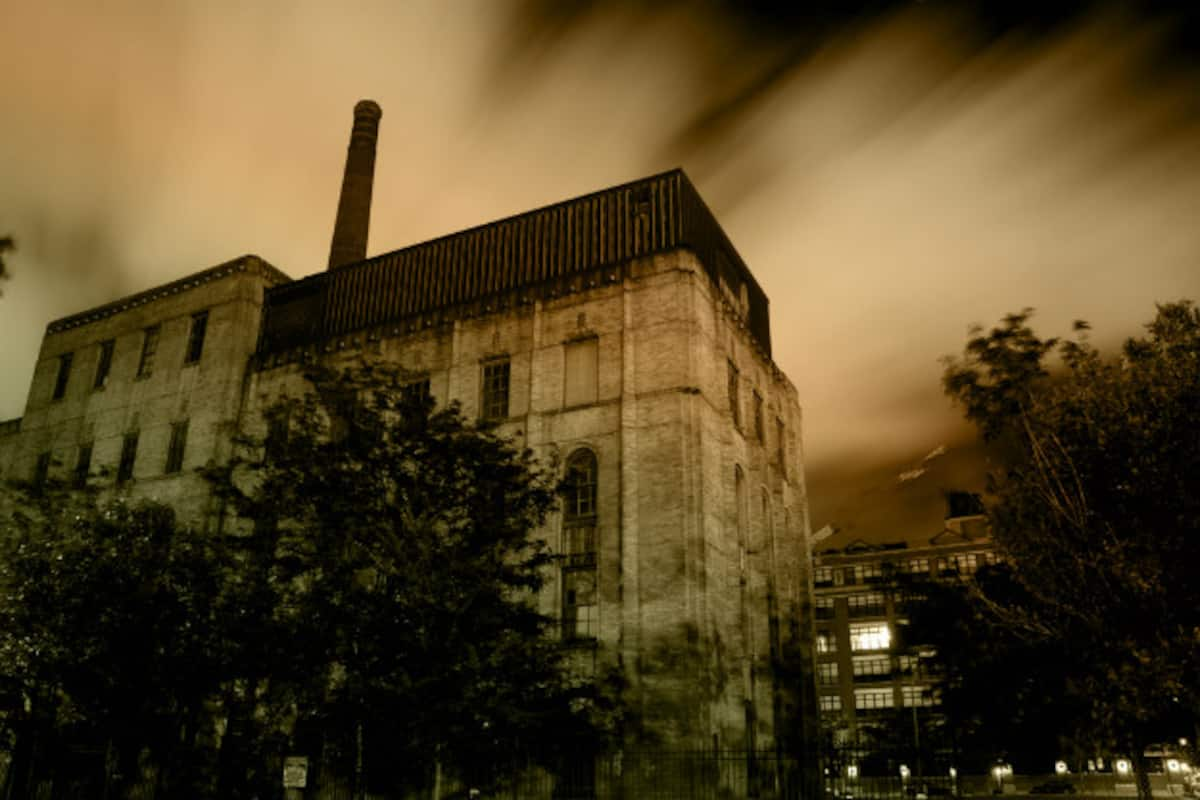 The Vrindavan Society in Thane, considered as one of the most famous housing societies of Thane, is also the spot where many of its residents and night guards have experienced paranormal activity. However, this is perhaps the most unassuming place to be haunted as the society is beautifully constructed with spacious apartments, considered by many as a prime piece of real estate.
Check out amazing places around Mumbai for a weekend trip
However, it has been reported that there was once a man who lived in the society who happened to commit suicide. Therefore, his spirit is presumed to haunt society at night. In fact, the night guards have witnessed a lot of strange activities which have also included a guard getting slapped in the face with such force that he nearly toppled from his chair.
Even as the other guard patrolling the other side of the society came to his rescue, they both could not find anyone around. With this incident, the residents are careful not to enter the society too late in the night, lest they fall prey to the ghost's wrath too.  However, the housing society still remains one of the best in the suburb of Thane.
How to reach: Book cheap flight to nearby Mumbai airport from Bengaluru just for INR 1,648.
7. Bombay Supreme Court – Bombay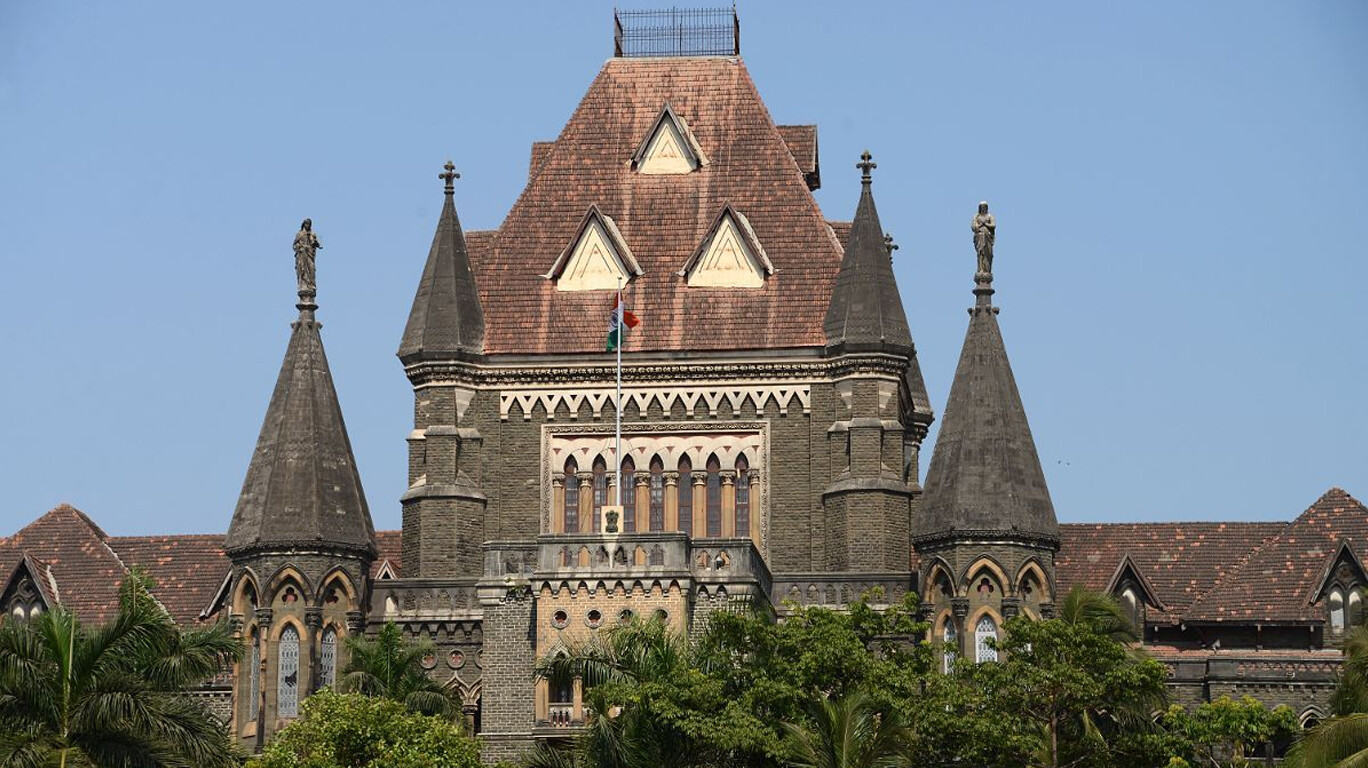 For over 30 years whenever a murder trial is conducted here a vengeful bilingual ghost makes itself known by cursing and terrorizing anyone brave (or foolish) enough to enter.
8. Delhi cant – Delhi
Most of the times, people see a lady standing in a white dress asking for a lift. if you go through she will run as fast as the car runs & people reported her sitting there
Check out offbeat Places to Visit in Delhi 
9. Ramoji Film City – Hyderabad

It is a big film city in Hyderabad,(like universal studios) the hotels in Ramoji film city are haunted. They say that the film city is built on war grounds of the Nizam sultans. Witnesses report the lights kept on top keep falling off, the light men- who sit with the lights on top have been pushed so many times and many have had grievous injuries.
Check out best resorts in Hyderabad to relax and rejuvenate
The food left in rooms also gets scattered around the room and strange marks are left on the mirror, some script…. resembling Urdu…the language spoken by the sultans. Girls are the ghosts' favourite to haunt. They trouble the girls so much, they tear their clothes, knock on the bathroom doors while the outside doors are locked. They create havoc. Many preventive measures have been taken to prevent hauntings……but of no use…they keep coming back after some time.
How to reach: Cheap flight ticket to nearby Hyderabad from Bangalore at just INR 926.
10. Raj Kiran Hotel – Lonavala, Maharashtra
Reports of bedsheets being pulled off and continue to be pulled even after the guest is woken up. This room is in the corner and at the backside of the reception on the ground floor itself.
How to reach: Book cheap flight to nearby Mumbai airport from Bengaluru just for INR 1,648.
Don't miss out hot air balloon Safari in Lonavala
11. Sanjay Van (near Qutab Institutional Area) – New Delhi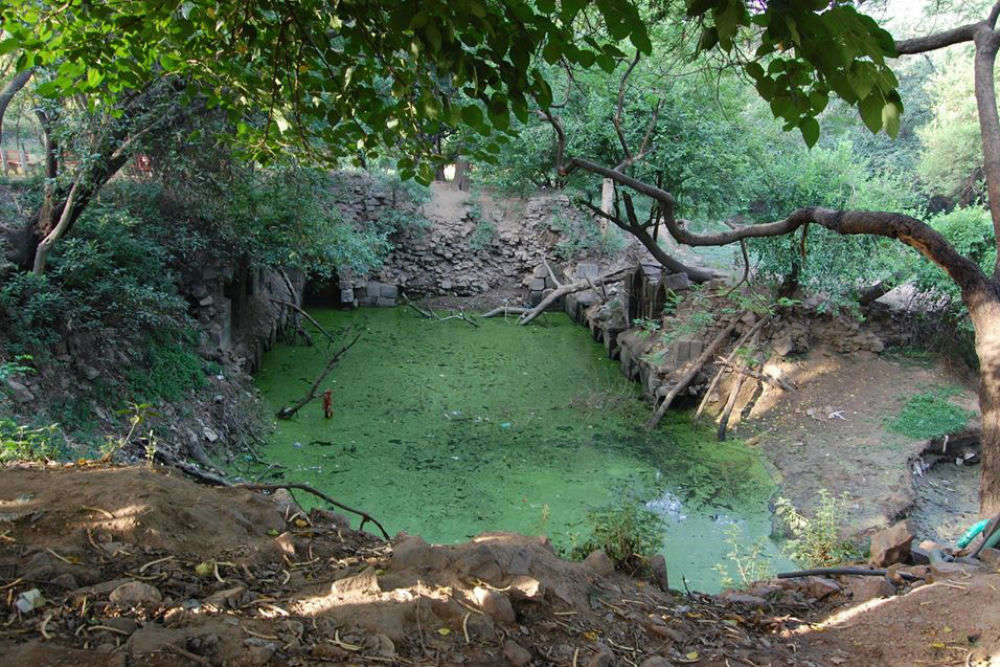 Sanjay Van is a huge forest area spread over around 10 kms. There is a cremation ground also there, many people have reported having seen a lady dressed in a white saree appearing and disappearing suddenly.
12. Dow Hill in Kurseong – Darjeeling 
Dow Hill in Kurseong, Darjeeling may not necessarily be considered as one of the abandoned places in India but it can surely be one of the most haunted places in India. This small township is famous for some of the best boarding schools in West Bengal. The Dow Hill Boarding School for Girls is at the centre of supernatural activity by all accounts.
There have been many reports of the school's corridors being haunted. Additionally, the forest that surrounds the school is also considered to be haunted. In fact, many woodsmen who visit the forest have reported seeing a headless boy who suddenly appears and then disappears into the forests. Legend has it that there were innumerable murders which took place in this forest area.
How to reach: Cheap flight booking to nearby Bagdogra airport from Kolkata just for INR 1,579.
13. The Brij Raj Bhavan Palace in Kota – Rajasthan 
The Brij Raj Bhavan Palace in Kota, Rajasthan should also be on your itinerary as one of the most ghostly places in India. This old palace which has now been converted into something of a heritage hotel is apparently haunted by a British ghost who was killed during the Revolt of 1857.
There are some who also add that a Major Burton (the ghost) along with his sons was shot right inside the palace and therefore, he haunts the place. In fact, in this palace, considered by many as one of the most mysterious places in India, the ghost of the Major does not really harm anyone, but during the night, there have been reports of guards getting slapped in the face. Therefore, visit the palace at your own risk.
14. Kuldhara – Rajasthan
Kuldhara is a village in Rajasthan that is said to be haunted. There is a horrifying evil aura in this town. According to the legend, residents who had dwelled here for centuries vanished overnight. Since the 1800's this village has been deserted.
According to the tale, Kuldhara village was initially inhabited by very wealthy people, the Paliwal Brahmins. The stories claim that there was a Minister named Salim Singh, who fell in love with one of the villager's daughter. He threatened all the villagers that if he wasn't allowed to marry this girl, then he would burden them with irrationally high taxes.
The villagers from Kuldhara left the village and moved elsewhere, in order to protect the girl and themselves from the Minister's tyranny. It is said that when they left they cursed the village, because of which no one dwells in this area.
How to reach: Cheap flight ticket to nearby Jodhpur from New Delhi at just INR 5,576.
Excited? Plan your Jaisalmer trip now
15. Jatinga – Assam
Mass suicide has always managed to freak us out. Imagine walking on a road and watching birds fall to death. These are mass suicide committed by birds. Jatinga a village in Assam has witnessed this paranormal phenomenon for years.
What is creepier is the fact that this happens only on no-moon days between 6.00 PM to 9.30 PM, during the months of September and October.  It is also said that these bird suicides happen only on a stretch of 1 mile by 600 ft land.
Many have tried to explain this occurrence through theories, but none of them have been convincing. This unusual happening intrigues several travellers and researchers.
Tours: Assam Tours
How to reach: Cheap flight to nearby Guwahati airport from Kolkata just for INR 1,947.
16. Agrasen ki Baoli, Hailey Road – New Delhi
Do you know how it feels to be stalked? Being constantly watched and followed, wherever you go. It is even more terrifying when the entity following you is not living and unknown. The Agrasen ki Baoli is an age-old stepwell located on Hailey Road in New Delhi.
It is very popular for its antiquated architecture, but unfortunately has no records of who built it and when. According to the sources, people who have visited this Agrasen ki Baoli claim that something invisible followed them and the faster they ran the quicker it chased. Presently this sight is being taken care of by the ASI since it has historical significance.
Visit Agrasen ki Baoli with Cycling tour of Delhi
17. Chandan Nagar – Pune
A little girl dressed in white, with a creepy smile has the power to play havoc in your head. Several horror movies have used such portrayals to trigger your fear. Chandan Nagar is a small area in Pune, where a young girl was murdered at an under construction site, approximately 10 years ago.
As per the sources, this girl has haunted this area and is often seen around 12 AM. Also, if you happen to come across her, she would charge at you screaming loudly. Residents and trespassers have also said that she is always seen with a doll in her hand and that she smiles back at you in case you look at her.
How to reach: Flight to nearby Pune airport from Bangalore just for INR 2,134.
19. National Library – Kolkata
The National Library in Kolkata is not only well known for its stupendous book collection but is also identified as cursed and possessed. This library has witnessed several inauspicious events. Once when this library was undergoing a renovation, twelve labourers died in a very tragic accident.
It was also reported that a student who was busy referring some books in the library was found dead and according to the sources the reason for his death was abnormal. Sources also claim having heard footsteps, which they say are of the Governor's late wife. The security guards here dread working after sunsets.
20. Sanjay Gandhi National Park – Mumbai
Sanjay Gandhi National Park, one of the most visited parks is amongst the haunted places in India. 'Mamma told me, don't be talking to strangers, because strangers are danger'. These lyrics from a very famous dance number are genuinely applicable at Sanjay Gandhi National Park.
Trek to Mumbai's Highest Point At Sanjay Gandhi National Park
The wilderness at this park is engulfed with something really creepy.  Visitors claim that they have come across the spirit of a lady dressed in white who asks for a lift. The guards here have also acknowledged the fact that the park is infected by a spirit and it is highly advisable that the travellers avoid giving lifts.
How to reach: Cheap flight ticket to nearby Mumbai from Bengaluru at just INR 1,648.
21. Mukesh Mills – Mumbai
Mukesh Mills is one of the most famous haunted places in India. Due to a disastrous fire at the mill, in the year 1980, it was shut down.  Since then it has been deserted. This place came to limelight when the film industry started using it for shooting horror movies. But the cast and crew of these movies started witnessing paranormal activities.
Even today several actors say no to shooting at this mill. One of the most told tales is when one of the actresses who was at the mills shooting for a movie warned the crew members to leave the place immediately in a manly voice. They all believed that she was possessed by a spirit who dwelled in those mills.
How to reach: Cheap flight ticket to nearby Mumbai from Bengaluru at just INR 1,648.
22. Writers Building – Kolkata
The writers' building was an age-old building from the British era. It was built for the writers who worked for the East India Company. Unfortunately, it was destroyed during a natural disaster. Then the government rebuilt a new writer's building on the same premises. It is believed that this building is ghostly.
According to the stories, the soul of Late Captain Simpson who worked with the British East India Company dwells in this building ever since being murdered by three revolutionaries. Residents claim that they have heard footsteps and voices post-sunset.
How to reach: Cheap flight to nearby Kolkata airport from Delhi just for INR 3,205.
23. Towers of Silence – Mumbai
One of the creepiest haunted places in India is the Towers of Silence. It is situated at the Malabar hills in Mumbai. This building is like a cremation ground for the Parsi community. As per the rituals and customs, this community leave those who are dead on the rooftop of this tower, to be eaten by the vultures.
These spine-tingling rituals are further backed by stories that say that these towers are an abode to paranormal happenings. It is believed that these ghostly forces originate from this cemetery at the Grand Parsi Towers.
24. Malcha Mahal – New Delhi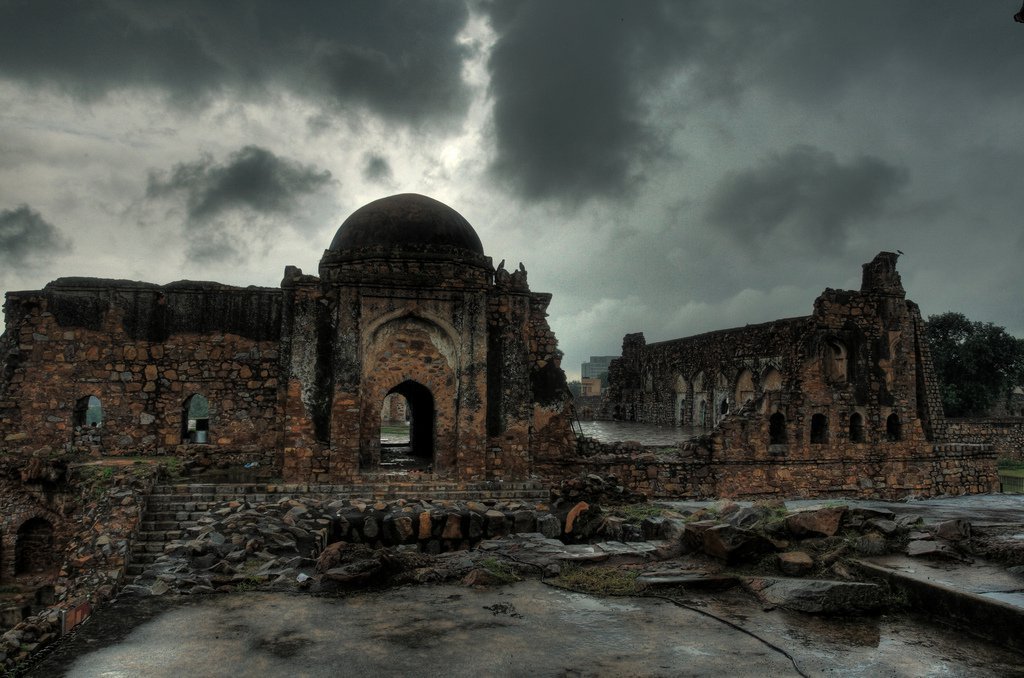 The mysterious occurrences at Malcha Mahal in New Delhi make it famous among the most haunted places in India. This Mahal is located amidst the wood in close proximity of the Buddha Garden.
All those who live close to this place like the residents, forest officers or reporters dread entering this property. There is signboard that displays a warning related to the hound dogs and a trespasser being gunned down. As per the sources, the government has given the authority to shoot down anyone who is seen as a threat to this property.
25. Three Kings Church – Goa
The Three Kings Church is located in Goa. As per a tale there were three kings, who were fighting to get this property and even killed each other in this battle. Locals and visitors claim that this church is possessed by the spirits of these three kings.
They believe that their soul roam around the premises. If you are a daredevil then explore this spooky place in India.
How to reach: Book a flight to Goa from Bangalore just for INR 1,720.
Places to See: Amazing places to visit in Goa.
26. The Lambi Dehar Mines – Mussoorie
The Lambi Dehar Mines at Mussoorie, witnessed a very terrifying incident a few years ago. It is looked upon as one of the most haunted places in India. Over a million miners who worked here died due to inappropriate working conditions.
The sorrowful fact is that they died coughing blood. The sources claim that this place has been haunted by a witch and that she is often seen on these hills. They also mentioned that this witch has killed many people.
27. Kalpalli Cemetery – Bangalore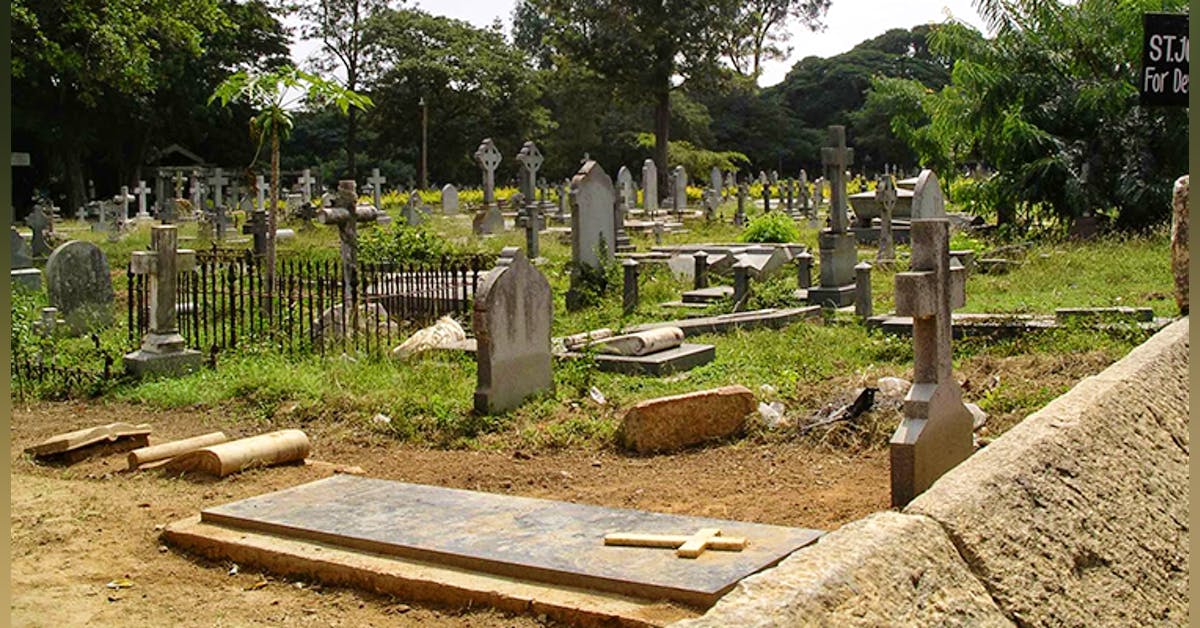 The Kalpalli Cemetery is situated on the Old Madras Road in Bengaluru. It is also known as St. John's Cemetery. The sources state that those who traverse on this road have come across a ghost-like entity at this cemetery.
They claim that a human figure is often seen on the prowl at the cemetery. If you are a weak hearted person it is advisable that you keep away from this cemetery.
How to reach: Cheap flight to nearby Bengaluru airport from Mumbai just for INR 1,905.
Other Places to See: Check out other places to visit near Bangalore
28. The Mansion, Residency Road – Pune
Are you on the Residency Road in Pune? Did you come across the frightening sight of the Mansion? Now wait because you would soon hear terrifying sounds, weird laughter and loud screams late at night. The locals tell a tale that this place is haunted by a wicked old lady.
Those who have been victims of this experience, call the Mansion one of the most haunted places in India. Don't take up a challenge and explore this place, because the residents here vouch for its spookiness.
How to reach: Cheap flight booking to nearby Pune airport from Bengaluru just for INR 2,097.
29. House Number W-3, Greater Kailash – Delhi
They entered the house and heard him whisper, listening to him she laughed. It was strange because they could just hear them and not see them. How could they see them? The old couple had died a few years ago.
The tale tells that there was a very old couple who resided in House Number W-3 in Delhi and were brutally murdered a couple of years ago. People believe that the eerie voices heard by visitors are their voices. That their soul haunts this house and they still reside here.
30. Khairatabad Science College – Hyderabad
Khairatabad Science College is one of the most well known haunted places in India. It was nightmarish for the people in Hyderabad when they saw skeletons strolling and also heard weird noises coming from the Khairatabad Science College.
This building is very old and has been deserted for a very long period of time. They say that when this college was abandoned they did not dispose the dead bodies properly, which could be a reason behind the haunting. People got even more alarmed, when a security guard at the college died strangely, while on duty.
How to reach: Cheap flight ticket to nearby Hyderabad from Bangalore at just INR 926.
31. Tunnel 33 – Shimla
Tunnel number 33, has instilled fear in the minds of travellers being one of the creepiest haunted places in India. This tunnel falls on the Shimla-Kalka railway stretch. It is the longest and straightest tunnel located close to the Barog railway station.
This tunnel is also historically significant since it was supposed to be built by Captain Barog, a British engineer. But he could not complete the job and was fired from the job and was ridiculed. In depression he one day went to the tunnel and shot himself. It is believed that his friendly spirit still haunts the tunnel. There are many more paranormal activities reported here.
32. Vas Villa- St. Marks Road – Bangalore
She was stabbed to death in her own room; her misery did not end here. Her soul wandered there ever since then. The Vas villa at St. Marks Road in Bangalore has witnessed an awful past. The villa was occupied by daughters of a very prominent lawyer Mr. Vyas.
Both Doice Vas and Vera Vas lived very happily, but unfortunately in 2001, Doice Vas was mercilessly stabbed to death in her bedroom. This place has been deserted ever since then, but several teams investigating for paranormal events have established the existence of some kind of negative energy here.
How to reach: Cheap flight to nearby Bengaluru airport from Mumbai just for INR 1,905.
33. Bengal Swamps – West Bengal (Aleya Ghost Lights)
At times the lights lure them to death and at times they bring them to light. It's confusing whether these Aleya lights or marsh ghost lights are harmful or friendly. Fishermen in Bengal claim to have seen lights that cannot be explained.
These lights are deceptive, they mislead the fishermen resulting in their drowning to death and then several bodies have been swept to the shore. But there are also incidences when these lights have warned the fishermen of upcoming danger. Local residents believe that the marsh-lights are ghost-lights that represent the ghosts of fisherman who embraced death while fishing
Checkout: Thrillophilia Reviews
34. South Park Cemetery – Kolkata
Built in 1767, South Park is one of the oldest cemeteries in India. It is located in Kolkata. Trespassers have reported seeing shadows here and have also sensed some paranormal activities.
The stories state that whoever visited this place experienced dizziness and fell sick. Some of the unusual occurrences at the South Park cemetery were captured through cameras. The locals do not enter this place after sunset. It is one amongst the creepiest haunted places in India.
How to reach: Cheap flight to nearby Kolkata airport from Delhi just for INR 3,205.
35. Ross Island- Andaman

Beauty with the hidden beast, Ross Island in Andaman attracts tourists to its beautiful sandy beach and eerie cobwebs of roots spread across the land. Packages of Andaman let you experience the morbid British settlement, abandoned long back and now claimed by nature. The remains of the buildings, colonial establishments and military barracks that existed long back are now engulfed by the deep dark forests and roots intertwining the beauty of this place. Ferry rides take you to this deserted island with leftovers of the place still enticing people to its haunting past.
How to reach: Cheap flight to Port Blair airport from Delhi just for INR 4,097.
Best Selling Domestic Tour Packages


Best Selling Himalayan Treks
Exciting Offer: Get 40% Off on Pawna Lake Camping.