50 Amazing Places With Great Weather to Travel in December
Quick Jumplinks to Navigate
There is an unsaid wish in every mind to travel the whole world without limits. It becomes difficult to control the crazy feet, who want to explore the world to live a new life. Well, it has been said, that a person without travelling goals, is just a body without soul. Yes, travelling is very much important in order to discover the bright soul within yourself. Pack your bags, leave all the things behind and come out to explore the world.
But wait, guess what? It is really very difficult when it comes to pick the place to travel, and that too in the month of December, when your heart becomes too much stubborn to leave soft and comfortable blankets. But why worry? Here is the list of countries which will welcome you in the cold days of December, to give you the warmth and pleasures of your wanderlust.
1. Spain
Nobody can get over from the excitement of the celebration of the Christmas month in Spain. Whether it be colourful lights, shopping market, decorative streets, anything, Spain is all-in-one destination for this December.
Weather
Spain is among one of the warmest countries in Europe. The winters here are milder but still keep some warm clothes and one jacket.
Get lost in the streets of Madrid
Enjoy the long walk in the streets of Gran Via, to appreciate the good light decoration. Don't forget to stuff your tummy with exclusive wines and Tapas at Mercado de San Antón.
Go for Gaudi's architecture in Barcelona
The masterpiece work of talented Spanish architect Gaudi is way more appreciable. He embellished the city, Barcelona with many beautiful buildings, including La Sagrada Familia, which is a large Roman Catholic Church.
Planning a trip to Spain Check out the Thrillophilia Reviews
2. Mexico
Mexico is a place full of bright sunshine, mesmerizing scenic beauty, stunning sandy beaches and of course, rich culture heritage.
Weather
The temperature in Mexico depends on the location, with warmer weather in the coastal areas to cooler temperature inland. This mild and dry nature of weather makes it a perfect place to enjoy the cold month of December.
Fun in Mexico City
Mexico City, the capital of Mexico is one of the best tourist attractions. If you go to this place, you cannot count on fingers what all places you can visit. The Metropolitan Cathedral, The National Palace and Chapultepec Park are the eye candies and must visit for everyone.
Cancun-Paradise on Earth
The place is of 14 miles of beaches in the shape of the number "7" that gets the place more importance to tourism.
Planning a trip to Mexico Check out the Thrillophilia Reviews
3. Dominican Republic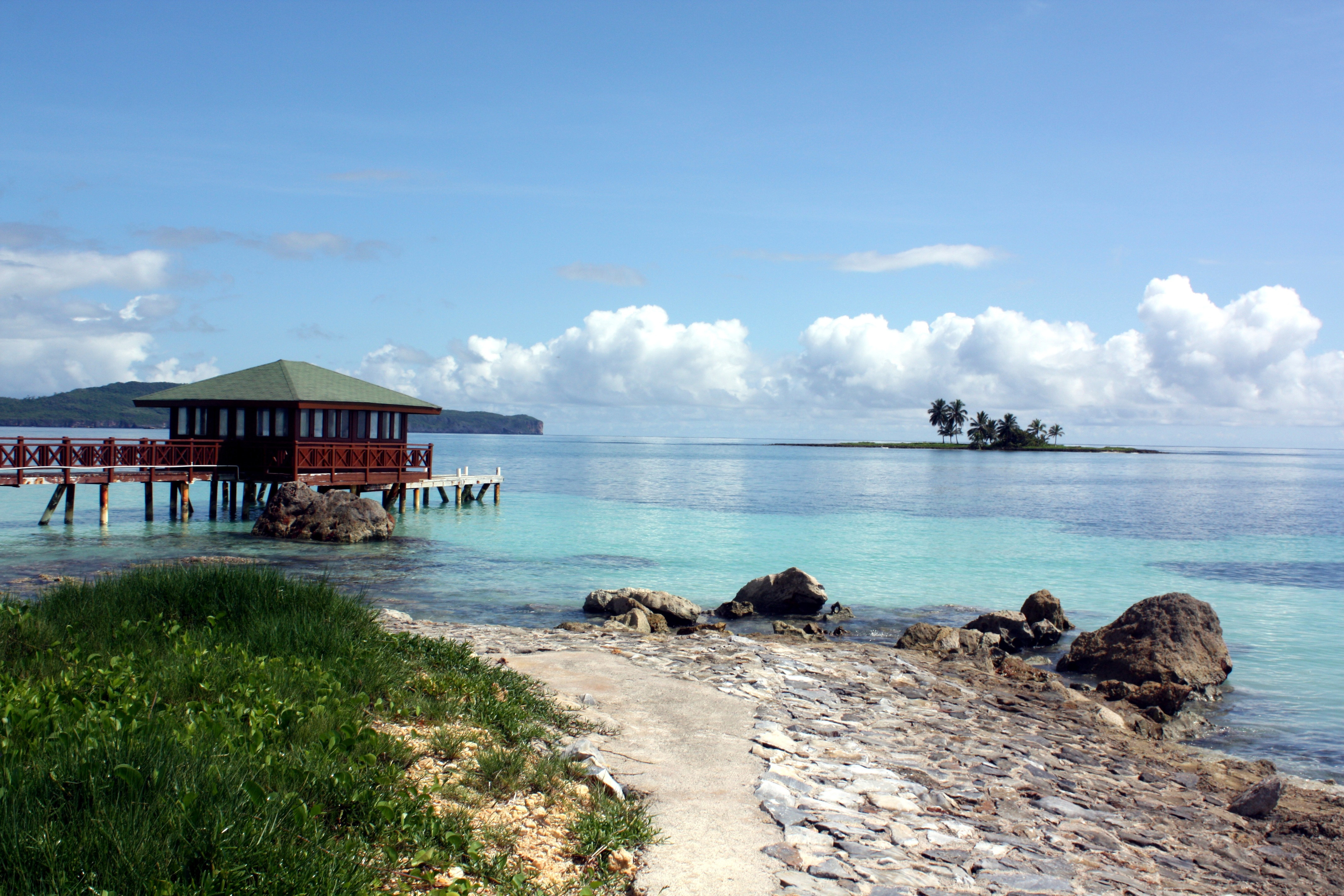 Dominican Republic, the Caribbean country is known for the most fantastic and affordable beach destination. The enticing beauty of the country and the stunning natural beauty make it eye soothing for all.
Weather
The weather of the Country varies in different places. The weather here is neither too hot, nor too cold, hence making it a good pick for December.
The Enchanting Beauty of the Place
Santo Domingo, the oldest city in the New World, is a jewel of the country for the beauty and culture it has. The lovers of the arts find peace coming to this place as it has Museum of Modern Art, Palace of Fine Arts and National Palace.
Shop in La Romana
The place is the island's best place to buy the crafts and other fascinating things to satisfy your shopping bags.
Planning a trip to Dominican Republic Check out Thrillophilia Reviews
4. Egypt
The country is known for Pharaohs. The sizzling beauty of temples and tombs is a must watch too all. People visit this place for the fascinating deserts, and for Scuba Diving, the adventurous sport.
Weather
The weather in the country stays dry, sunny and rather warm because of the desert area.
The Ancient Pyramids
The pyramids that all of you must have seen only in the books of history are actually worth visiting. It awes people since ages and is also amongst the Seven Wonders of the Ancient World.
Visit Aswan
The most peaceful town of the country is Aswan, which is made on the curves of river Nile. Take a ferry and get lost in the serenity of beauty, touching your very soul.
Planning a trip to Egypt Check out the Thrillophilia Reviews
5. Jamaica
Jamaica is a Caribbean country. The place is well known for the nightlife, adventure and the beautiful island it is. The beaches, the beautiful mountains, coral reefs and rainforests are the best tourist attractions.
Weather:
The weather in December is warm and sunny and sometimes it rains too. It is a little humid too, but eventually you will love being there.
Visit the Unanimous Nergil Beach
It is the Jewel of Jamaica stretching 7 miles long. The clear water mesmerizes you to try some water sports as well as taking a deep dive into it.
Enjoy the Serenity of Martha Brae River
You can take a tour of the river on the Bamboo rafts and enjoy the flora and fauna of the place.
Planning a trip to Jamaica Check out the Thrillophilia Reviews
6. Goa, India
You can feel the ultimate fun in Goa, where you can enjoy the late night parties, water rafting and many more water sports that drive tourists crazy. This is a must visit place for the beauty and fun it embraces.
Weather
The weather in Goa in December is moderate, neither towards the hot side, nor cool. The temperature on an average lies between 22-33 degrees, which is great to unlock the chilling place.
Calangute Beach
This is the largest and beautiful beach, which is called the "Queens of Beaches" that stretches up to 15 km in Panaji. The site is a beautiful and enchanting place to visit and try some rafts.
The Engrossing Palelom Beach
The beach is often visited by the foreign tourists for the mesmerizing beauty it captivates.
Recommended Reads: Thrilling Experience of Chadar Trek in 2020
Everest Base Camp Trek, Nepal
7. Philippines
This Asian country is attracted by millions of foreign tourist rounds the globe per year storing 7100 beautiful islands in its lump. From the beautiful sandy beaches to the lovely thrilling waves, the country has lots of things to explore.
Weather
The weather is generally dry in Philippines in December but still, it will never be a hindrance towards exploring the beautiful islands.
Visit the beautiful Borocay Island, Aklan
The beautiful beach island in the province of Aklan has golden sand and mesmerizing beautiful sunset view that will keep you engrossed in the purity of beauty of the place.
Siargao Island
It is the best plac
e for surfers as it has the well-known surfing wave called "cloud 9". This makes this place a remarkable experience for surfers.
8. Colombia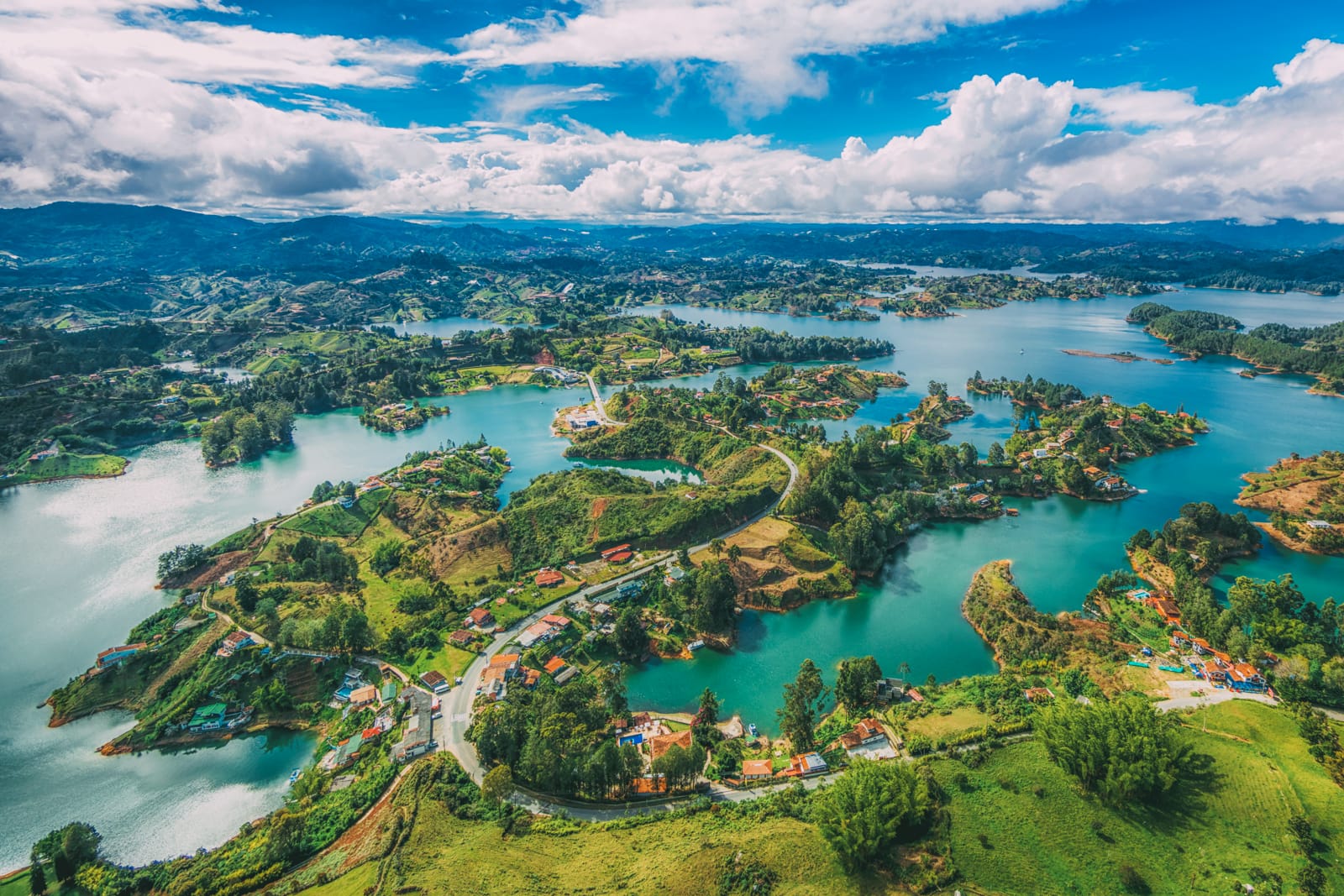 The country is known for its cultural and historical heritage. The beautiful landscapes and vibrant culture make the country a must visit for all. The country is known to be one of the most visited tourist destinations of the America.
Weather:
December is Colombia's high season days and most of the travellers visit in this season only. The days are sunny that gets you no trouble in any way.
Visit Bogota
Bogota, being the capital city of the country, is one of the most explored tourist destinations because of its vibrant culture and amazing nightlife.
Beaches
Colombia has a coastline stretching more than 990 miles that has more than 300 beaches that makes the place no less than a paradise on earth to visit. Make sure your Kid doesn't get lost here using gps phone tracker.
9. Peru
The country is a place where you can find entertainment, pleasure and tranquillity at its best. The scenic beauty of flora and fauna makes many tourists get attracted towards its beauty.
Weather
The December season is the wet season that encounters many rainfalls during the month that adds to the mesmerizing beauty of the place, especially coast areas.
Visit Machu Picchu
The city has spectacular views and scenic beauty that makes it special and must visit for all.
Cusco's Architectural Treasures
The streets of Cusco are no less than a museum itself and are also one of the UNESCO's world heritage sites. The city has many museums and buildings that are worth visiting and the city itself is a treasure of beauty and hence one can start a walking tour from this place.
10. Mauritius
Mauritius is a boon of God. It has lush greenery, wild waterfalls, beautiful mountains and breath-taking beaches that simply tell us that God has been really bounty while creating this marvellous place. This is one most beautiful and attractive tourist destination in the world.
Weather
You will find summers in Mauritius during December and rainfall after that. The weather is pleasant these days having a temperature between 23-25 degrees.
Mauritius Botanical Garden
The beautiful garden, located near Port Louis is one of the most popular tourist attractions in Mauritius, covering an area of 37 hectares.
Ile Aux Cerfs Island
The island is known for the sandy beaches and beautiful lagoons. It is one of the most beautiful world beaches and hence is worth going at least once.
Recommended Reads: Amazing things to do in Mauritius
Adventurous Water Sports in  Mauritius
Beautiful Places to visit in Mauritius
11. Costa Rica
There are a number of destinations you can travel in Costa Rica that may not be counted on the fingers. The American country is a Jewel of America, and is one of the hottest tourist destinations. The beaches, surfing and wildlife spotting makes this destination special.
Weather
This season is usually unpredictable. Sometimes it offers rainfall and sometimes it is dry. But it is said that December is the best time to visit this exotic place.
Manuel Antonio National Park
The stunning tropical beaches, the rich wildlife you encounter in this place will get you immense pleasure.
Monteverde Cloud Forest Reserve
It is a home to more than 3000 species of plants and animals that makes the place fascinating and exciting to visit.
12. Chile
Chile is a country of immense beauty. From beaches to landscapes, it has a lot to offer. The spectacular scenery of glaciers makes the country more scenic. It is one of the most diverse landscapes on Earth.
Weather
There are dry, warm summers in this season in Chile, but this doesn't create any hindrance in exploring the beautiful place.
Lake District
There are twelve lakes in the Lake District where you can see the beautiful creation of nature. One can go for rafting and many other adventurous water sports to make the trip a memorable one.
Valparaiso
The beautiful seaport city is unique in itself due to the enchanting and mesmerizing beauty of the place as well as buildings. This is the nature's bounty and hence deserves to be visited.
13. South Africa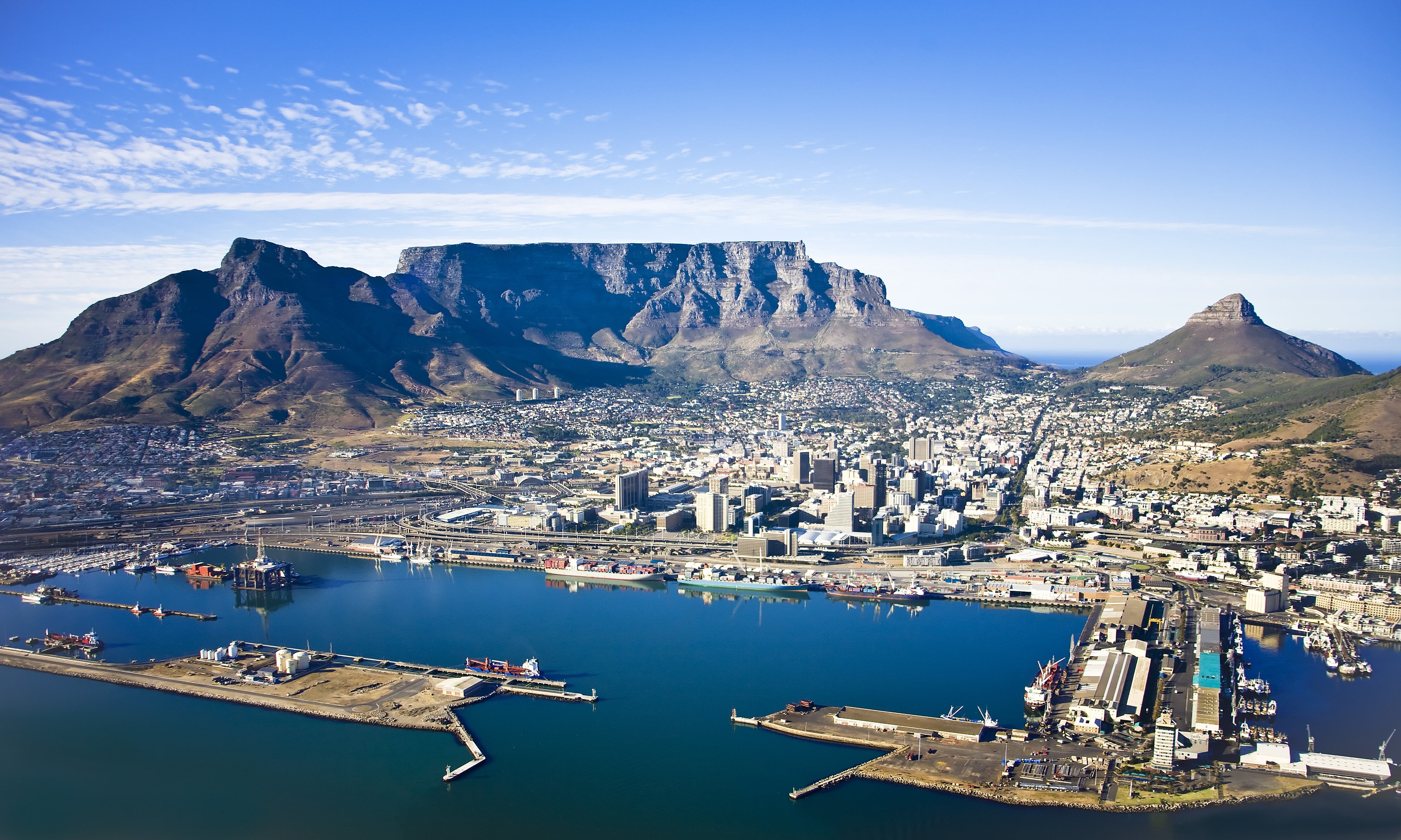 Now, South Africa is one traveller's choice country. It's basically like visiting the majestic world of Ivalice from Final Fantasy 12, especially if you are coming from too much uptown places. Come here once any time and you will fall in a dangerous love for its beautiful "right before your very eyes" natural awesomeness.
Weather:
The weather in S. Africa is mild, around 30 degrees in December, but wet as water. It rains like crazy sometimes and the humidity remains around "High".
Go wild with some animals
If you want to see some raw big pants wild animals like lions, rhinos and elephants, then Kruger National Park will welcome you.
Connect with Nature
Go to The Cape of Good Hope to see Mother Nature face to face. KwaZulu-Natal, Johannesburg and the Town of Soweto are some really testosterone filled places to be at.
14. Laos
Laos, the land where nature sleeps in peace and dreams some very sweet dreams and shares it with every one of us. More accurately called the sleeping beauty of the east in countries, it's a place that perhaps had been forgotten by the time itself.
Weather
Weather in December in Laos is simply fine. So don't worry and start making your preparations now.
Waterfalls and Caves
Pakse and Phonsavan are two good places to see some humongous waterfall scenes along with some holy Shaolin like temples as seen in those Jackie Chan movies.
Backpack and Night Outs
But if you are looking to trek yourself, then Vang Nieng is the place to go and Savannakhet is another such place where nightlife speaks aloud too!
You May Also Like: Best Things to do in Laos
Amazing Places to visit in Laos
15. Argentina
Okay, so, now Argentina is where only the daring ones go. And for all the legit reasons! The huge nation of South America has Glacial lakes, Jungles, not forests, but jungles! And then there is the mighty Andes Mountain, the place will revive your dormant adventurer for sure.
Weather
The weather in Argentina is amazingly very high in December, but do have some warm clothes, especially if you are an outdoor traveller.
Cemetery walking, Zen Walking and Snow Lands!
La Recoleta Cemetery is where you can have some time off and walk among the dead. Iguazu Falls and Buenos Aires are where you will get that personal walk of clairvoyance as seen in movies! Los Glaciares National Park is the place to see some serious snow and ice related nature masterpieces.
Dance, Wines and National Arts!
But if you are an indoor sort traveller, then totally visit La Boca and then thank us later.
16. Thailand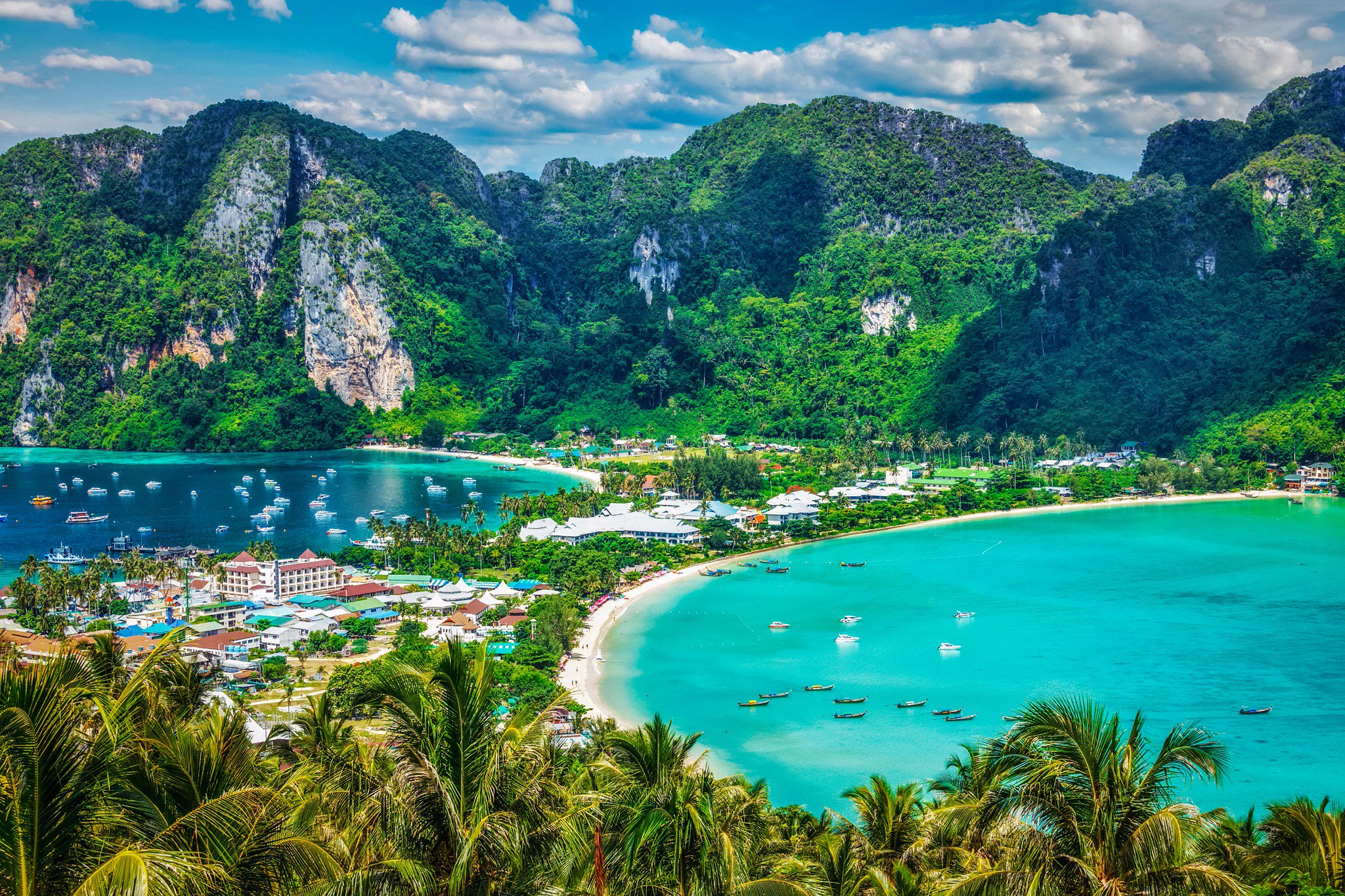 Thailand is very beautiful in many aspects, for starters, there are many mixes of natural goodness, soul-touching phenomenal scenes and ancient history staring at you.
Weather
The weather in this place is cool with 30 degrees most of the time at daylight in December.
Bangkok the ultimate relax point
Go Bangkok, the capital of Thailand and enjoy the ultra-modern night city lights and billions of food styles. Enjoy the temples of Wat Arun, Wat Pho and the emerald temples for Buddha – the Wat Phra Laew temples. And don't forget to go to Pattaya and Hua Hin nearby as well.
Enjoy the exotic beaches
Go to beaches in Thailand, the amazing exotic movie-like beaches of Ko Samui and Phuket there you will have palm beaches and scuba diving experiences.
The Night Life
If you want to tap your feet, then go to Koh Phangan which is famous for raunchy full night parties.
The Mountain and the History!
If you want to see the amazing mountain range of Phang Nga Bay, and some edgy history alive at your face, then go to Chiang Mai.
Recommended Reads for Thailand:  Check out the best Thailand tour Packages
 101 Famous Tourist Places to visit in Thailand
101 Awesome Things to do in Thailand
Safari World Bangkok
Pattaya Coral Island Tour
Chao Phraya Dinner Cruise
17. Cambodia
The place where one of the lost world's excellence resides, the temples of Angkor-Vat, is the place where you will be overwhelmed by divine beauty.
Weather
Relax, its cool, windy, low humidity and sunny days are great to make it work for your best traveling experiences. The weather usually stays somewhere at 25 degrees in December.
Raw Routes and Night Outers
Tonle Sap, Battambang and Kampot are three wild places where your inner walker will be free and crazy ogling at everything. Lakes, Ancient Temples, Rivers, Fishing, Circuses, Bats, nightlife, cafes, and zoos are some of the much stuff to do here.
City and Beaches
If you are looking for some magnificent city lights at night and unending amounts of foods and culture, then go to Siem Reap. If beaches are your stuff, then Sihanoukville Province is one sophisticated amalgam of beaches, islands and a national park.
Dolphins, Architecture and Casinos
Kratie, Bantey Chmmar and Smacch are the places where you can get to experience the dolphins, super ancient majestic architecture and casinos, respectively.
Recommended Reads for Cambodia: 50 Best Things to do in Cambodia
50 Best Places to visit in Cambodia
Best Siem Reap Attractions
Best Things to do in Siem Reap
Amazing Things to do in Battambang
18. Brazil
Yes, this is a famous place among people for parties, beautiful women, beaches, drinks, everything. Brazil would be the best location for all of your fantasies and desires.
Weather
You will find the wetness here in December, so don't worry, you can play in the sand and water on beaches.
No count on Beaches
Seriously, no count on the amazing beaches. Porto De Galinhas, Island of Fernando de Noronha, Taipus De Fora, Lagoinha do Leste, and keep counting, but trust us, you will never get over this.
Rio De Janeiro
This is the former capital of Brazil and it will make you crazy to another level. The newly renovated streets of Cinelandia district will be your favorite place. Get your tummy stuffed with street food and drinks.
19. Vietnam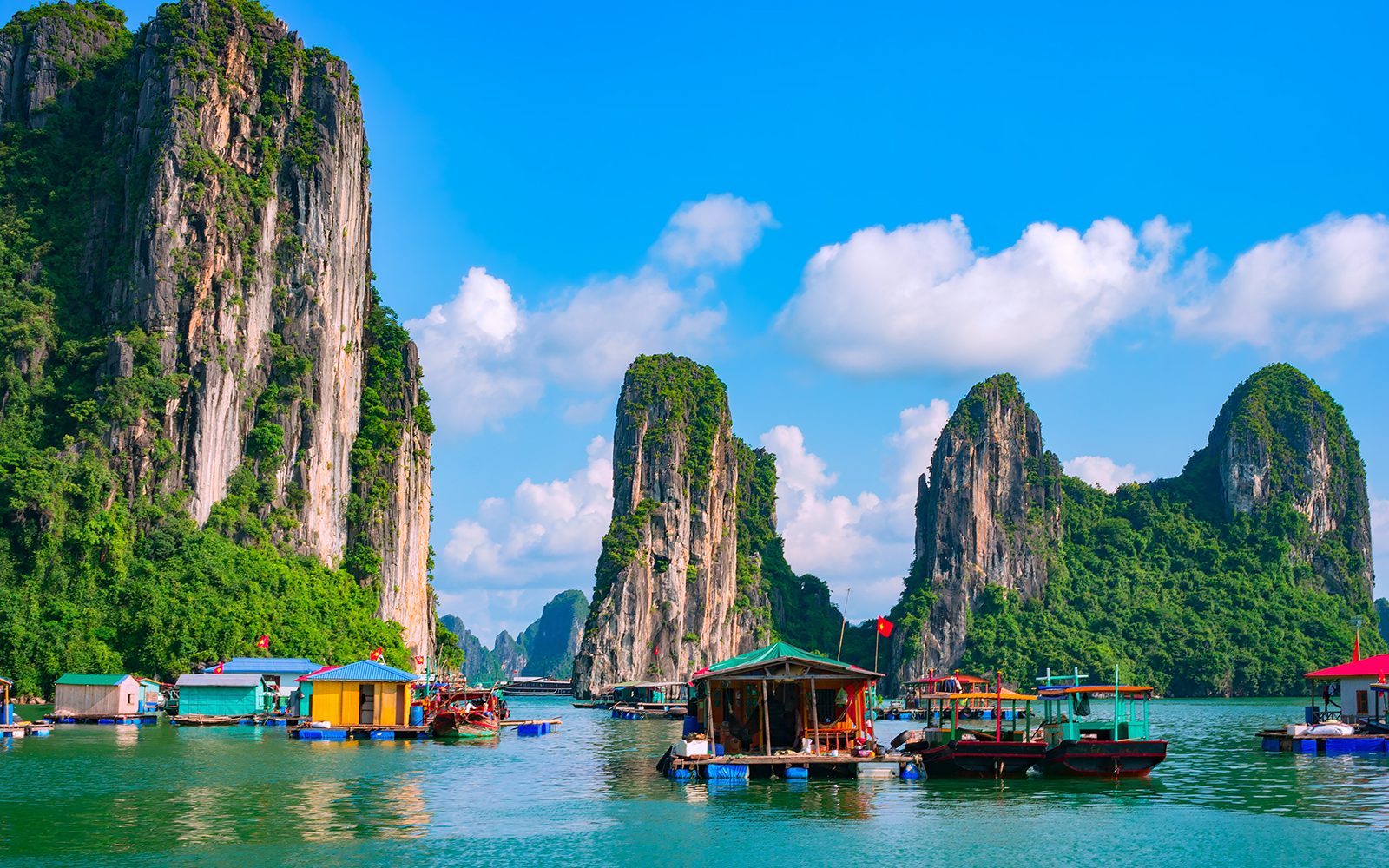 The land of the ascending Dragon is the place where you can literally find ancient "sparks". It's an amalgam of both, the unfound places and things of the lost world and it also has luxurious accommodations.
Weather
The weather is normal for most of the time, but if you are a beach person, then Southern Vietnam is cool for beach walking.
The Capital City
Hanoi, where the mighty Bach Ma temple resides, along with the impossible loud and cool Dong Xuan Market and the neoclassic Hanoi opera house!
Mountain Climbing, Floating Villages and Ancient Cities
Sa Pa, Ha Long Bay and Hoi An, are three places to go to, in that order, for some huge amounts of trekking/waterfalls/mountain climbing, island visiting made of limestone/caves/floating villages .
Turtles, Rare Animals and Seafood
Con Dao is where you will see some great mighty turtles. The Cat Tien National park is where you will likely experience some amazing and probably never before seen creatures and Co-To District is an awesome seafood place!
Suggested Reads for Vietnam: 101 Places to visit in Vietnam
101 Amazing Things to do in Vietnam
Best Hanoi Attractions
Best Things to do in Hanoi
Amazing Things to do in Hoi An
20. Belize
Welcome to this ravishing Caribbean getaway, where you can laze away on white sandy beaches, dive in the Western Hemisphere's major barrier reef, trek through lush jungle, and explore ancient Mayan ruins all in one vacation.
Weather
Yes, go for it as December is the best month to visit this place. The bright sunshine will melt your heart with joy.
Try Hopkins
Hopkins village is quaint and traditional fishing village. Hopkins is surrounded by blue Caribbean Sea shore and misty green mountains. You can enjoy the company of residents here, as they are friendly and will treat you like a guest.
Placencia
Of course, you must be looking for sandy beaches, so Placencia beaches are ready to welcome you. Go to Maya Beach and Seine Bight.
21. Dubai, UAE
Why not spending some time with the Sheikh of Dubai? Well, believe us, your heart won't leave this place easily.
Weather
The temperature here in December is around 26 °C, which is neither too hot nor too cold.
Get lost in the beauty of Burj Khalifa
No words for this place, the name is enough. The beauty of Burj Khalifa is a heaven in itself. Why any eye will leave the view of this building? And decoration at Christmas add five stars to its beauty.
This is one of the best examples of the goodness of ancient architecture. This place is known as Old Dubai. The buildings here are structured in such a way that they trap air and work like central air conditioners.
Planning a Dubai Trip: Check out the best Dubai Holiday Packages
55 Best Things to do in Dubai
55 Best Tourist Places to visit in Dubai on your vacation
Must Do Activity: Skydive Dubai
Burj Khalifa Tickets
Skydive Dubai
Dubai Desert Safari
22. Indonesia
A pack of over 17,000 tropical islands, multicultural diversity and super assembly of crazy tasty foods, Indonesia is one awesome spot in the world to relax your inner emotion making machine.
Weather
Welcome the rainy days that is the whole weather gist of December in Indonesia!
The Capital City 
Jakarta is where all the posh lies largely, with it being the capital of Indonesia, its markets are big, some huge museums and an old town that will make you feel like nostalgia.
Sultan's Supremacy
Go to Yogyakarta and get caught in the 18th-century environment and freak out in pure awe. Komodo and Flores is where you will see the dragons!
Monkey forest and Royal Palaces
Ubud is the place where you will see the monkey forests, some amazing and huge Hindu temples and lush countryside. Surakarta is where you will see the royal ancestry still present in the air, the palaces and the famous batik fabrics.
Recommended Reads for Indonesia: 101 Best Things to do in Bali
Best Attractions in Bali you must Visit on your Vacation
6d Bali Tour Package
5 Days Budget Bali Tour
4 Nights Bali Honeymoon Tour
23. Guatemala
For all those who wants to see the beauty of heaven on earth, Guatemala is the perfect pick for you. Just pamper your feet for upcoming adventures in this country.
Weather
December is considered as the best time to visit this place, as there is normal temperature here at this time.
Mayan Ruins of Tikal
Mayan Ruins of Tikal is one of the substantial archaeological sites in Central America. The wisdom of visiting Tikal is escalated by the surroundings. Jungle's lush green canopy and birds, monkeys and other wildlife are extensively added the beauty to composite.
Antigua Guatemala
Here, the cobbled streets are lined with lovely old colonial buildings, some of which show indications of the earthquakes that have contributed to the city's history.
24. Fiji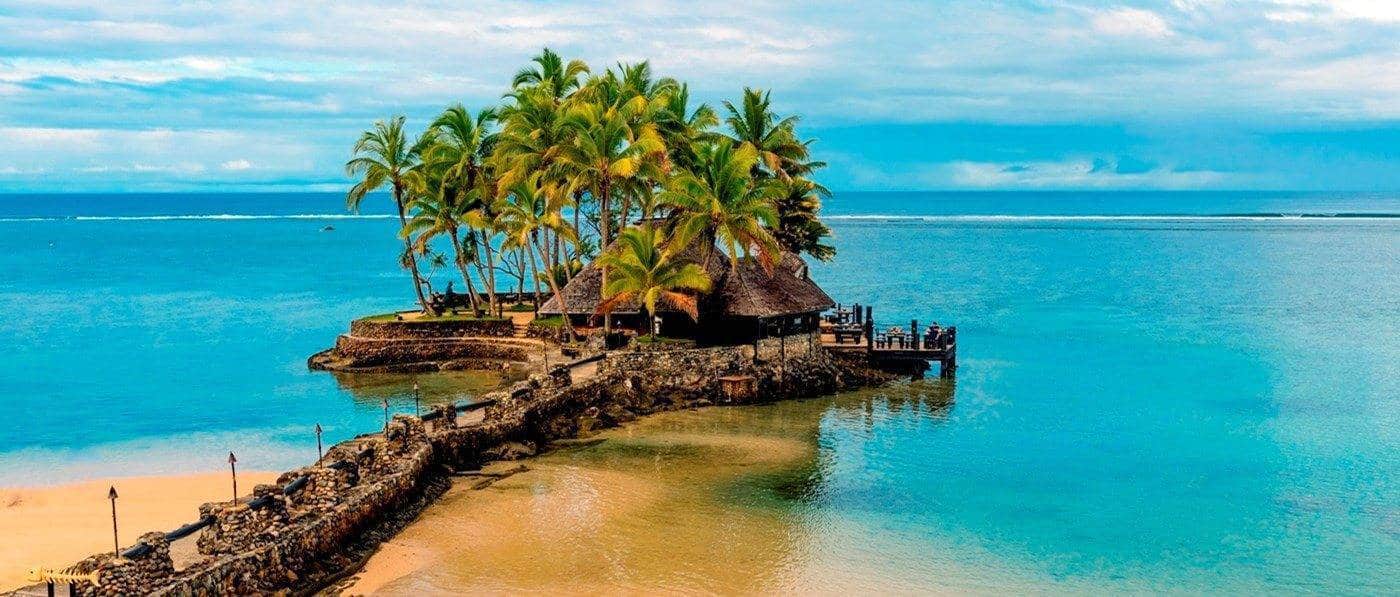 Fiji is blessed with 333 magnificent islands, some are inhabited and some are not. Fiji islands are a dream of tropical island bliss. If you a want some taste of a city, then check out Nadi and Jet Town.
Weather
The weather is pleasant and calm in Fiji during December. This is considered as the best time to spend some time in Fiji.
Vanua Levu
Vanua Levu is the second largest island in Fiji. There are many adventures to do for the people who live for some thrill and excitement. So, have your seat belt, you are going to enjoy this place a lot.
Taveuni
Taveuni is known as the Garden Island and is an eco-tourists' daydream with nature reserves harbouring a profusion of native plants and wildlife.
25. New Zealand
Nature crafted New Zealand with the bizarre beauty of a movie set. Few destinations are full of natural wonders Snow-capped peaks, sparkling coves, coastal glaciers, rainforests, fjords, and fish-filled rivers are some of the treasures travellers can reconnoitre.
Weather:
December is considered as the warmest month in the calendar of New Zealand.
Bay of Islands
A beautiful Bay of Islands is the most loved destinations among travelers. This bay is heaven for sailing and yachting. This picturesque bay is prinked with a hole in a rock and Kerikeri.
Aoraki
Aoraki is the most stunning destination for mountaineering, having 300 species of Flora and Fauna. Eco-tourist will fall in love with hiking, Heli-skiing, sea touring and hunting.
Recommended Reads for New Zealand: Best Places to visit in New Zealand
26. Maldives
Maldives is a set of islands in South East Asia, right amid the Indian Ocean. It is smooth, sandy and comfortable, finally a great choice of topmost holiday destinations.
Weather:
Try to go there around the end of December, that is when the raindrops start to go slower and slower and a great sunny view emerges.
The capital city
Male (Maa-Lay) is the capital of Maldives, is a big skyscraper light blue city and is surrounded by coral.
Play with sharks
Vilamendhoo is where you are going to find whale sharks, scuba diving and reefs after reefs.
Love for Beaches
Maamingili, Hithadhoo, Gan, Guraidhoo, Huraa are some extreme beach places where you will have the heavens thrown at you.
27. Australia
If you are the owner of one or two weeks of holiday, you will find many places to visit and much time explore yourself in the heaven of Australia.
Weather:
December is a good month to visit this place as the temperature here is neither too high, nor too low.
Swim in Perth
30 minutes' drive colonial town eerie tour is enough to make your trip a lifelong moment. Taking selfie stick alone is the best option to grab your picture in sceneries.
Wines' home Swan Valley
Swan valley possesses 40 vineyards. The Swan Valley Visitor Centre in Guildford will make your trip loveable and remarkable that you will not forget till your last breath.
Suggested Reads for Australia: Amazing Places to visit in Australia
Exciting things to do in Australia
20 Best Perth Attractions
Adventurous Things to do in Perth
28. Ivory Coast
The most stunning place on the mother earth trinket with rain forest, sidestep and beaches. Local art and fresh air attract tourist to spend time here. Ivory Coast is the most popular place among French citizen.
Weather:
It is dry on the lands of Ivory Coast in the month of December.
Tiagba stilts homes
Tourist loves this place because homes are built on stilts. Staying in such homes would be an incredible experience in your holiday. Seaside restaurants are like cherry on a cake as it makes dates and functions grand and memorable.
National Museum in Abidjan
One more must see attraction in Ivory Coast will lead your eyes open with an extraordinary collection of artifacts from stone time till present. The museum is garnished with coins, instruments, paintings and pictures.
29. Cuba
Welcome to this amazing country Cuba, which is known as the land of islands. Appreciate this place for its beautiful architecture, museums and statues.
Weather:
Expect some bright sunny days in the month of December.
Enjoy Green Las Terrazas
This porched green area is full of mountains and garden, which enhance the elegance of this place. Heart melting waterfalls and resorts will make you fall in love for this place.
Valley of the Sugar Mills
Home of sugarcane plants is located in Cuban city Trinidad. It is a group of three valleys having the aroma of sugar cane which leaks your mouth. Towers are built in a way that it reflects the Cuban culture that makes this place a popular tourist spot.
30. Malaysia
The beautiful country has a rich cultural heritage. The place is enriched with the best of nature's sights and venues that makes the country being visited by many people from all around the world.
Weather:
December is high time for this marvelous country to be visited as it is Christmas time and the average temperature is approximately 27 degrees, which is pleasant enough to be enjoyed the most.
Langkawi
It is an island from the group of 99 islands that has breathtakingly beautiful beaches, crystal clear water, and coastal areas. The place is also rich in fauna and hence attracts those who love nature.
Cameron Highlands
It is a hill station that has beautiful green hills and has the largest tea plantations in Malaysia. It is the coolest region of Malaysia and hence it is also called "truly Asia" as it depicts the beautiful Asian culture and diversity.
Suggested Reads for Malaysia: 101 Best Places to visit in Malaysia
101 Best Things to do in Malaysia
Best Places to visit in Langkawi
Best Things to do in Langkawi
Best Things to do in Cameron Highlands
Aquaria KLCC Tickets
Petronas Twin Towers Tickets
Sunway Lagoon Theme Park Tickets
31. Singapore
The country which is wealthy in terms of nature and beauty is a place for luxurious shopping malls, expensive hotels, different cuisines and vibrant history. It is one of the most beautify, convenient and best-chosen countries to be visited while planning a journey.
Weather:
The month encounters the highest and frequent rainfall. There is great humidity and the days aren't usually sunny. The daily average temperature is approximately 26 degrees, but it never hinders the frequency of visitors coming to explore the beautiful country of Singapore.
Come to Marina Bay
This place is one of the must visit places in Singapore that will soothe your eyes. The rejuvenating glance, the sands complex, the spectacular light show has a lot to speak.
Universal Studios of Singapore
It is an amusement park that has thrilling roller coasters and many more tourist attractions and is one of a kind of amusement park.
Suggested Read for Singapore: 
55 Best Places to visit in Singapore
Affordable Singapore Tour Package
Best Things To Do in Singapore
Universal Studios Singapore Tickets
Sea Aquarium Singapore Tickets
Gardens By The Bay Singapore Tickets
32. Tasmania
Charming, inviting, stunning are the words when you see images of Tasmania. It is the small island state, but it has a bunch of things to offer like hiking, wildlife, wines, food, heritage, beaches.
Weather:
The days are warmest in December, which will brighten up your mood.
Bridestowe Estate
Please don't miss lavender fields in North Tasmania. Fields are bloomed that will make your heart to hop around the field. This is the most amazing place to visit in this smallest Island.
Hike to Wineglass Bay
This place is surrounded with green water and white sand that drives your soul in heaven. Bay seems like a goblet. The landscape has characteristics of Hawaii when you drive towards southern parts.
33. Sri Lanka
The country itself is an Island and is one of the finest of all. God has surely showered his bounty blessings on the beautiful island that has precious stones and marvelous elephants.
Weather:
The days are sunny in the month of December and the average temperature these days is around 30 degrees, which never disrupts the beach enjoyment.
Watch out Pinnawala Elephant Orphanage
Here you can see many elephants enjoying the river bathing and playing around. Here you can witness how beautifully God has created all creatures and the beautiful natural landscape.
Beauty of Adams Peak
The peak is one of the most beautiful places in Sri Lanka. The beautiful sunrise is not to be under-estimated. It looks marvellous when you look at the beautiful bounty nature from this peak.
Recommended Reads for Sri Lanka: Best Places to visit in Sri Lanka
Amazing things to do in Sri Lanka
Water Sports in Sri Lanka
34. Uruguay

Uruguay is the best tourist place for early bird tourists. Attractions are praised with Australian culture. It is the best place for meat lovers.
Weather:
The climate is warm in the month of December, so ready to have fun at the beaches.
Los Dedos Playa Brava
This Beach of Fingers is the top in mind when they talk about Uruguay. The sand is warm and golden that glitters in sunny days. Five fingers appear between sand is the most adorable beauty of this beach.
Colonia Del Sacramento
The architecture of this town resembles with the lavish history of Spain, Portugal and Uruguayan. It is the oldest historical town and archaeologists' favourite place to research.
35. Greece
Greece is the country known for white washed villages and adorable atmosphere. The cities here are delighted with night scenes, historic culture and nightlife. This country is blessed with stunning lands and outstanding mountains.
Weather:
It is cold in the month of December, so prefer to pack some warm clothes and jackets.
Thessaloniki
Live events, concerts and nightlife make this city a cultural capital of Greece. Turkish bath, White Tower, food markets and art galleries are the points for the visitors.
Meteora
The place of spiritual isolation Meteora means "suspended in air". This place is 1200 feet raised from Earth's surface. Greece is beautified with such historical and spiritual places.
36. Barbados
The Caribbean country is renowned for the beautiful islands that reflect the elegance and cultural customs of the British roots from the ages British used to rule them. It is a great place for surfing and dives.
Weather:
The weather in December is somewhere between 23-29 degrees and towards the cooler side, but as we all know, the beaches never disappoint. You can still visit the place without a second thought.
Crane Beach
The most famous beach of Barbados is famous for rolling surf, sunbathe and luxurious crane beach hotels. The alluring island is a place where you will love to be, and will never regret coming.
Parliament Buildings
The parliament buildings are UNESCO protected properties and give the place a beautiful glance. The beautiful buildings tell us about the rich culture the country has.
37. Ecuador
The beautiful tropical rainforests, the mesmerizing volcanoes and the exquisite churches are the major tourist attractions. Here people also come to experience the best rafting in the great Amazon River.
Weather:
This is the best time to visit the country as it rains in this season. It is the best time to visit Ecuador and adds some more enjoyment to your visit.
Quilotoa
It is a 250 meters deep lake that has beautiful and stunning view. You can see the distinct colours in the water of this lake that makes the view more engrossing and eye soothing.
The Basilica of the National Vow
Those who visit Quito can get to see this beautiful amazing cathedral, which has ever been finished. The cathedral is worth seeing.
38. Bahamas
Visiting the Bahamas is nothing less than a dream come true for the true beach lovers. It is a tropical paradise which is nothing less than a heaven. It looks like the God has showered his kindest blessing in this particular place and is a must visit for all beach lovers.
Weather:
The temperature varies in the country as per the places while there is sunshine throughout the year. In Nassau the average temperature is 22 degrees.
Atlantis Paradise Island
As the name depicts, the island is actually a paradise on earth with beautiful beach and luxurious hotels. There are also sharks and swordfish that swims in the habitat.
Nassau
It is one of the most popular ports in the Caribbean. The white sands of the beach, museums, and Bay Street are the best places to be visited here.
39. Seychelles
The East African Country is one of the best places to visit when it comes to tropical island fantasies. There are various tourist attractions like beautiful beaches, coral reefs, virgin jungles making this place a happening one.
Weather:
The temperature in Seychelles is around 24-32 degrees that makes the beach time better and hence is the perfect time to visit.
Anse Intendance
One of the best surfing spots is Anse Intendance. Although swimming is a little difficult because of the wild waves, but the place is to be visited surely.
Morne Seychellois National Park
The lush greenery, the beautiful forests, the spectacular views of the place makes this place really special. The beautiful flora and fauna isn't surely worth missing. A glance is a must.
40. Italy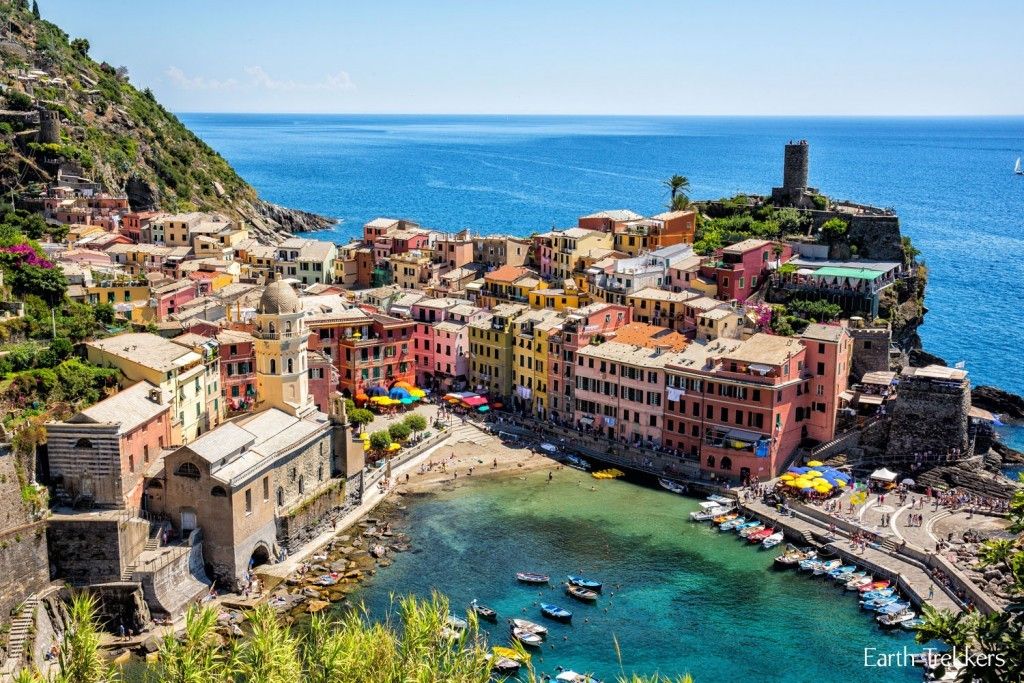 Italy is festive in December. Italians head indoors to museums and theaters, or don a stylish topcoat while strolling the shops and Christmas decor set up in town plazas.
Weather:
December is one of the coolest months here in Italy, which makes it a perfect place to explore.
Venice is here to seduce you
There is nothing more beautiful and amazing than the streets of Venice. Take a Grand Canal Tour and see the magic of God. Don't forget to roam around in a gondola, which is an iconic boat.
Say hello to Milan
No doubt, Milan is blessed with the best architecture of the century. Let's make a note of the things this city doesn't offer. From best Italian food, wine, clubs, streets to good heritage, culture, this city is full of dreams for a traveler.
41. Madagascar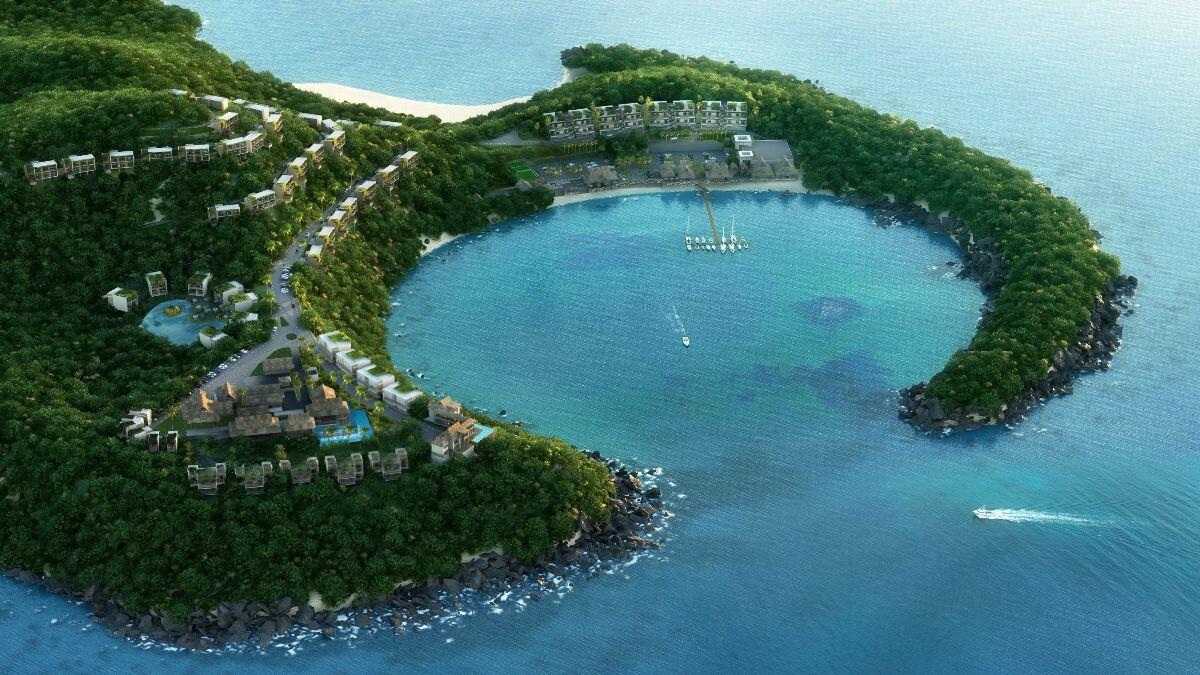 The ecological diversity and profound beauty of the country makes the place most visited by travelers. The place is rich in flora and fauna and here you can find many species that aren't found anywhere else in the world.
Weather:
It is the hottest time of the year if you get to visit this place in December with 28 degrees on an average. But still, the temperature is fair enough for the place to be explored.
Have a Stroll in the Avenue of the Baobabs
The place is a beautiful landscape that has planted trees in a group. It is one of the most beautiful places to be visited in the country. These famous trees are standing in the dense tropical forests.
Nosy Be
The small island is one of the best tourist attractions and is one of the best tropical beaches. The tranquility and serenity of nature is a must watch to all.
42. Croatia
Croatia will welcome you with an open heart if you pick historical towns, luxury retreats and islands. The unspoiled nature will offer you a dream destination for holiday.
Weather:
Not to wonder, but the weather here is cold in December, so gear up yourself for frozen waterfalls and beautiful beaches.
Fall in love with Dubrovnik
Get your fingers on the most visited places of Croatia and it is 'Pearl of the Adriatic'. What is so special about this magical town? Its main street Stradun, will fill your heart with happiness after going through marble connecting gates. Don't forget to go to the MIjet National Park with an amazing ferry ride.
Wonderful Plitvice Lakes
It is yet another amazing wonder in Croatia. Just imagine the beauty of sixteen interconnecting waterfalls and the presence of lovely flora and fauna will make you glad.
43. Venezuela
This tropical country is blessed with beautiful peaks, islands, wetlands, and biodiversity. If you want to explore some hidden pleasures, then prefer to visit here in the off season.
Weather:
Normally the weather is dry, but December is a cool and pleasant month here with breezing air all around.
Live a German dream in Colonia Tovar
Go to Colonia Tovar, which is a part of Deutschland in the mountains west of Caracas. This place has been established by German immigrants in the mid-19th century from the Black Forest. You will fall in love with food, old world traditions and architecture of this place.
Morrocoy National Park
The beauty of Morrocoy lies in the beautiful beaches it covers. Morrocoy´s beaches are Borracho, Pelón, Sombrero, Sal, Playuela y Peraza.
Mount Roraima
Allow your feet to move for Mount Roraima to explore unique eco-system with astonishing side views in this thick cloud forest.
44. Puerto Rico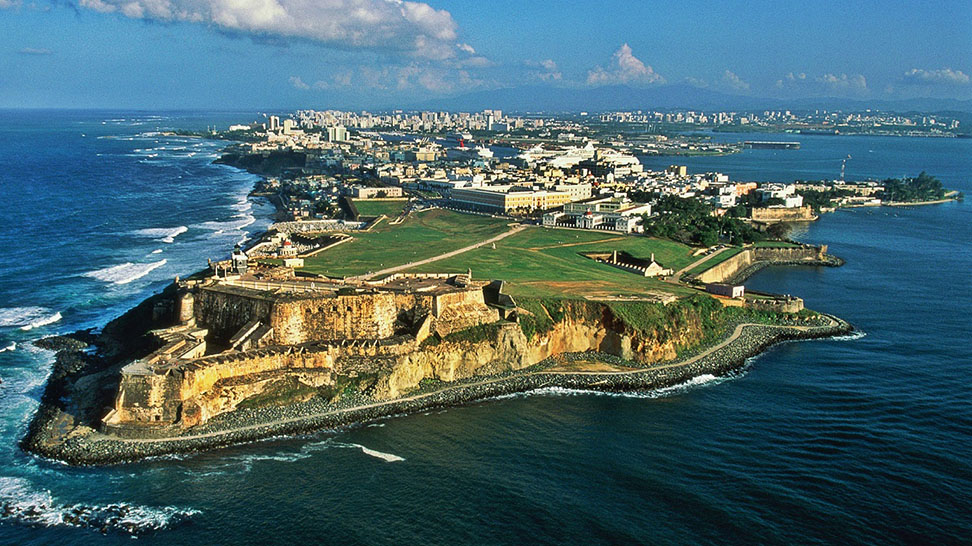 Get the perfect blend of Spanish and African countries here in Puerto Rico. This country entices travelers to soak their feet in white sand beaches. It is teeming with rainforest and tiny islands, which results in an awesome trip
Weather:
Make a shout! The weather here is comparatively warm in December as compared to other European countries.
Go to Old San Juan
Want to explore some old architecture with modern facilities? Old San Juan is a perfect place for you. Enjoy all the pleasures of dine, stay, shop and feel like a king.
El Yunque National Forest
This rainforest will show you the inland beauty of Puerto Rico by providing many different species of plants and animals which can only be seen here.
45. Myanmar
Myanmar is a dreamland for the people who love and appreciate the beauty of nature. It is a jewel that depicts rich cultural and diversified history. The ancient temples and the beautiful lakes leave everyone mesmerized with the enchanting looks.
Weather:
It is a cool weather during December in this country, which makes it more beautiful and attractive. The average temperature is somewhere around 31 degrees and no rainfall. So put your shoes on and plan something the journey.
Inle Lake
It is a lake that has wooden boats carrying people from distant places. But by the time you are in the lake, you will be engrossed in the rich nature and the beauty of the place.
Yangon
Yangon or Rangoon is Myanmar's largest city and has a beautiful architecture, vibrant culture and exotic food which makes visiting the place an everlasting experience.
46. Honduras
Situated in Central America, Honduras is a tropical paradise enticing many tourists every year to its striking islands, lush rainforests and picturesque hills. From white-water rafting to hiking and exotic wildlife viewing, the adventures are never ending here.
Weather:
Temperature in Honduras is average, and the best time to stay there is December, so plan something for this place.
Copán Ruins Archeological Site
Don't miss the Museum of Mayan Sculpture, which parades notable artifacts recovered from the site. Many visitors also like to wander along the well-signed nature trails where birds and butterflies dart amid the thick foliage.
Lago de Yojoa
Lago de Yojoa is the largest natural lake in Honduras and a haven for birders. More than 480 species have been speckled here, including whistling ducks, northern jacanas, and crakes. The beautiful and mesmerizing glimpse of the lake makes the visit a memorable one.
47. Portugal
Portugal has nurtured a proud seafaring tradition ever since. It makes one of the best holiday destinations because of the traditional heritage it has.
Weather:
Though December is one of the coolest months there, but the temperature of 8-14 degree Celsius still sounds a great deal visiting the beauty.
Bom Jesus do Monte
Portugal's grandest religious sanctuary, is located on a wooded slope six kilometers east of Braga and is one of the most imperative pilgrimage sites in the country. Look at the place and find the diversity of nature.
Tavira
It is a charming beach resort. If you visit this country, this is surely something that shouldn't be skipped. The cobbled streets, the relaxing café and beautiful beaches make the traditional beach town an eye candy.
48. Hawaii
There is a different aura in the mighty environment of Hawaii Island. Whether it's through paintings, sculptures, glassware, jewelry or hand-carved koa wood bowls, you'll fall for the unique art style of this place.
Weather:
The weather here is wonderfully warm in December.
Waikiki
It is one of the loveliest places of Hawaii. Waikiki expresses the ancient spirit of Aloha, which will definitely mark an impression in your mind and heart. You can see the past and future uniting on the famous shores of Waikiki.
Volcanoes National Park
Want to experience some active volcano? So this place is for you! This National Park is sited on the Big Island of Hawaii, which offers an inimitable, close up look of a volcano. The very hot lava flows down the mountain side, and dry lava covers the road, showing its unstoppable force.
49. France
Want something more to pick? Go to France, go for excitement. France is stuffed with whimsical fun and beauty. From the city of romance, Paris, to the sunshine of the south and the picturesque Dordogne, France has much to offer a tripper.
Weather:
December is the coldest month here, where the climate can surprise you with some snow, which will add two more stars to your mood.
Mount Saint Michel
If you're beholding for a stunning backdrop, then this is hard to beat. A medieval town hovering atop an imposing rocky outcrop in Normandy, Mont Saint-Michel is one of the top attractions in France and contains, amongst other things, a stunning Romanesque Abbey, feudal church and historic battlements.
Eiffel Tower
No words to say for this romantic place. The Eiffel Tower dominates the Parisian skyline and attracts thousands of tourists every day.
50. Tunisia
Who wouldn't prefer sandy beaches, vast Sahara dunes, and bright sunshine in the month of December? Well the weather in Tunisia will welcome you for a long holiday to stay away from big crowds and hectic life.
Weather:
Tunisia cherishes the Mediterranean climate, which means it is impartially warm all year and mild in the winter months.
Get ready for Tunisia Festival
Tunisia has an oldest festival, known as the International Festival of Sahara in Douz. In this festival, there will be a celebration of different Berber culture across North Africa, in the middle of the desert with camels, where they present their culture.
Tunis, the Capital
This city is full packed with brilliant architecture. The Medina, the Zaytuna Mosque, the Tourbet el-Bey mausoleum, the Cathedral of St. Vincent and the Bardo Museum are some examples.
Best Selling Domestic Tour Packages

Best Selling Himalayan Treks
Exciting Offer: Get 40% Off on Pawna Lake Camping.
Things to Do Around the World