The New York City 14 Must-See Attractions List
Quick Jumplinks to Navigate
So nice they named it twice, New York, New York. What a great city it truly is! Whether you are visiting for the first time or have lived here all your life, there is no way to see everything the "city that never closes" has to offer.
There is truly something for everyone, even the most seasoned New Yorker would be pleasantly surprised by discovering a "new" block or corner or favorite restaurant. It would be impossible to try to list all the fantastic got to experience spots, so we won't. There are a few things to do in New York & must-see places, though, that is quintessentially New York. We will start with the harbor south of Manhattan and head north.
1. Statue of Liberty and Ellis Island
Standing over 300 feet from sea level on Liberty Island, Lady Liberty has welcomed people to New York since 1886. Along with nearby Ellis Island, these National Monuments have amazed visitors for decades. Both are only accessible by ferry from Battery Park at the southern tip of Manhattan. The tickets go fast, and access to both the pedestal and crown levels in the statue usually require reservations.
As a free alternative, you can view them both from a close distance on the Staten Island Ferry and Governor's Island (free ferry). Be sure to also enjoy the peaceful walkways of Battery Park and take a break from the fast pace of the financial district. Also of interest nearby is the National Museum of the American Indian and the Museum of Jewish Heritage. For a satisfying meal with a view, head over to the Pier A Harbor House located toward the northwest part of Battery Park.
Suggested Read:
1. Best in Budget Bali Tour Packages
2. 55 Best Places to Visit in Bali
3. 101 Amazing Things to Do in Bali
2. 9/11 Memorial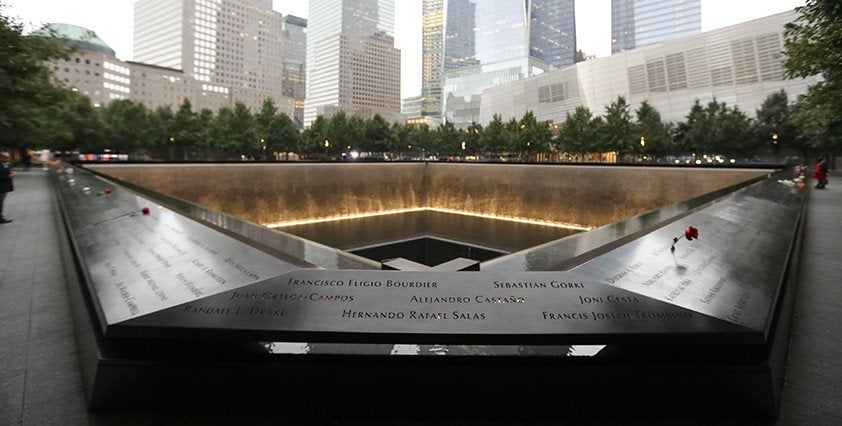 This beautiful, timeless, peaceful memorial honors the victims of the World Trade Center attacks in 1993 and 2001. It's not to be missed, but be sure to come prepared for the emotional experience it will prove to be.
Access to the memorial plaza is free; however, the museum does have an entrance fee, and the tickets go fast. There's plenty of fast-casual food in nearby shopping areas, but if you want something a little more substantial, try Le District French food hall. Le District french food hall is just a short walk west at the World Financial Center across the west side highway.
Recommended Read:
1. Best Singapore Holiday Package
2. 55 Best Places to Visit in Singapore
3. Things to Do in in Singapore on Your Next Trip
3. One World Trade Center Observatory
With three observation decks at the 100th, 101st, and 102nd floors of the tallest building in the western hemisphere, this is a once in a life-time experience. Incredible views and plenty of perfect pics await you at this bucket list hotspot.
Be sure to check out the New York City history display before getting a bit to eat at one of the many dining options also available on the observation floors. Afterward, head over to downtown's best discount department store, Century 21. Be careful though, as this behemoth of a store not only has something for everyone, but its sale prices on designer clothes and home goods are legendary. Don't say we didn't warn you.
Suggested Read:
1. 55 Best Andaman and Nicobar Tour Packages
2. 50 Best Places to Visit in Andaman and Nicobar Island
3. 55 Best Things to Do in Andaman
4. Wall Street
The New York Stock Exchange and the Charging Bull are what come to mind for most people when they think of Wall Street; however, there is much more to it. There's the NASDAQ exchange, the New York Mercantile Exchange, The Federal Reserve Bank, and Federal Hall.
Try one of the walking tours to learn the complicated history of the financial heart of the US economy. This is a great place to try a bagel and coffee, New York-style, from one of the many food carts scattered around the area. Afterward, head over to the South Street Seaport for a stroll through old New York and some great souvenir hunting.
Suggested Read:
1. Dubai Tour Packages
2. 55 Best Places to Visit in Dubai
3. 55 Best Things to Do in Dubai
5. Brooklyn Bridge
For good reason, the Brooklyn Bridge has been wowing passersby and onlookers alike since 1883. The gothic-style arches, cables, and large stone design have made it simply iconic. Whether you choose to walk across, take a ferry tour, or admire it from one of the parks on the side of the East River, you will surely enjoy the magnificence of this engineering marvel.
On the Brooklyn side, be sure to indulge in a scoop or three of ice cream from the Ample Hills Creamery while you stroll along the water's edge in the Brooklyn Bridge Park. After that, swing by Juliana's or Grimaldi's for an authentic taste of Brooklyn style pizza.
6. The High Line
This former elevated rail line is now a beloved linear urban park. Standing at 30 feet above street level, it starts at Gansevoort Street and runs north to West 34th Street. The wooden plank walking trail, surrounded by native trees, plants, and materials, allows a vantage point of the city and the river that is truly unique. Access is available at many points along the way, including elevators.
Along with benches, both permanent and temporary art displays are installed at various spots throughout the park. Be sure to visit some of the other hotspots nearby, including the Whitney Museum of American Art and Chelsea Market. For the best experience, try a guided tour.
Suggested Read:
1. Thailand Tour Packages
2. 101 Amazing Places to visit in Thailand
2. 101 Thrilling Things to Do in Thailand
7. Empire State Building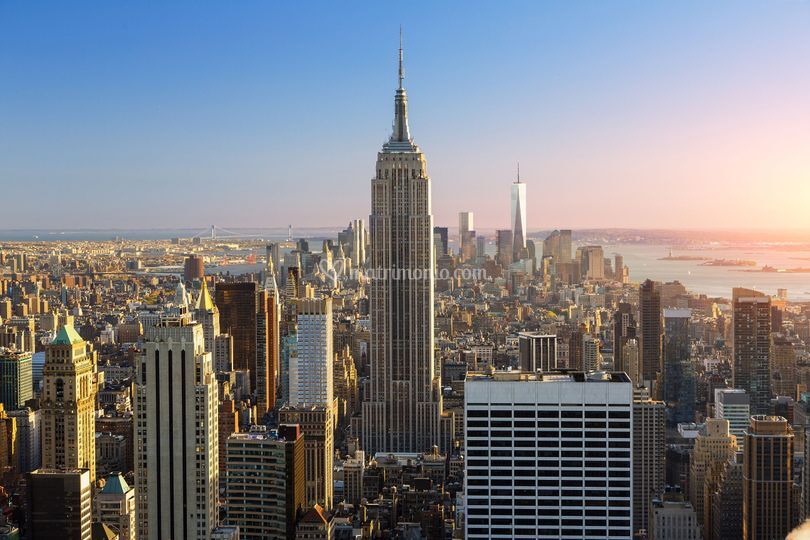 Opened in 1931, the Empire State Building, with its art deco style and iconic top, quickly became one of New York's most well-visited attractions. The Empire State Building has also adopted the title of the World's Most Famous Building. For 41 years, it was the tallest building in the world and has been featured in numerous art, shows, and films.
The 86th and 102nd floors house exhibits and observatories, both of which require tickets for access. With a view that can see six states on a clear day, you will not be disappointed. Just south of the Empire State Building is Korea Town. Be sure to meander through for some great food like the dumplings at Mandoo Bar. Also nearby is the original Macy's location, known as the World's Largest Store.
Recommended Read:
1. 55 Best Places to Visit in Bangalore
2. 55 Best Things to Do in Bangalore
8. Grand Central Terminal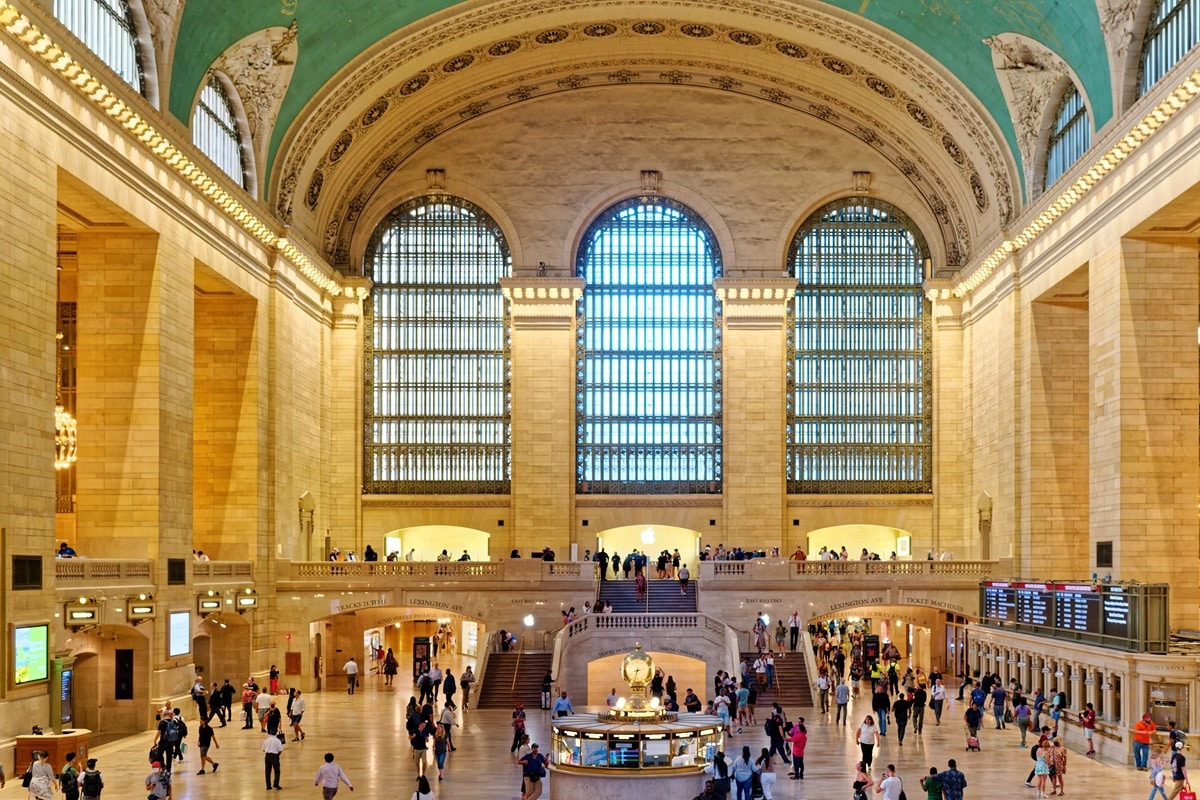 An architectural gem that first opened in 1913. The Grand Central Terminal (also known as Grand Central Station) was designed in a Beaux-Arts style that has amazed visitors for decades. For quite some time, due to neglect and budget cuts, the beauty of the Grand Central Terminal was hidden under years of dirt and grime.
Thankfully, in the last couple of decades, it has been fully restored and revitalized as the vital transportation hub it is. With features like the Grand Staircase and the four-faced clock, visitors quickly fall in love with it. With a large variety of stores and restaurants inside, it's easy to lose track of time.
9. Times Square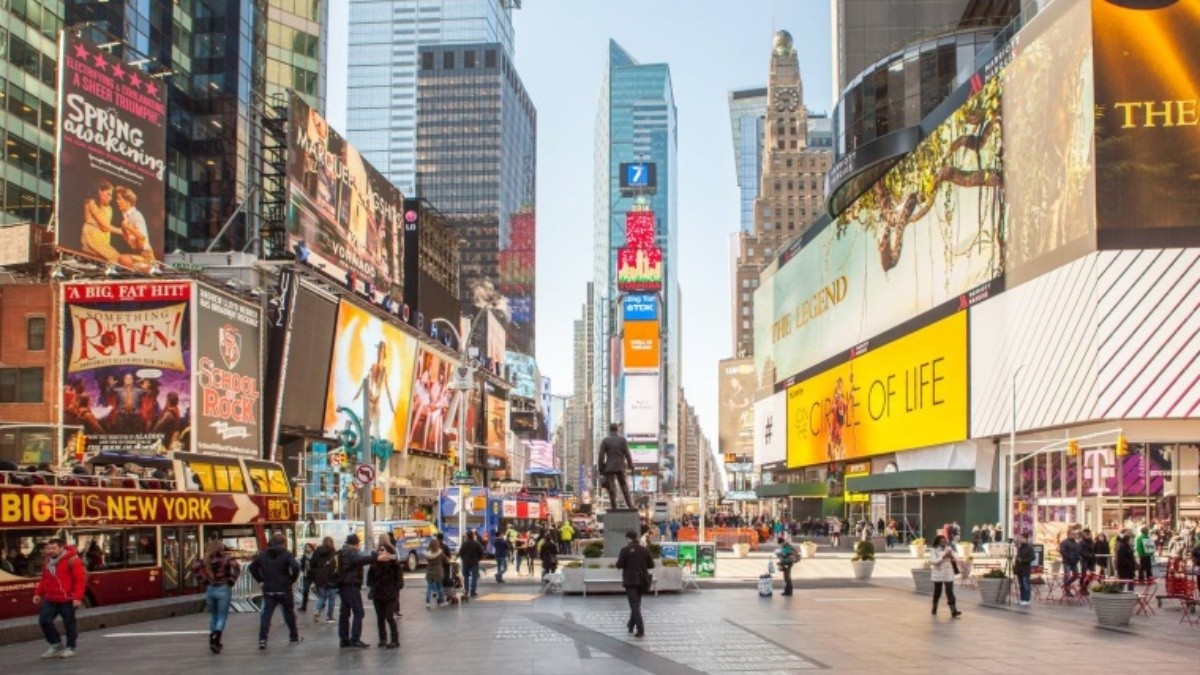 Named Times Square in 1904, this unique intersection of major avenues and huge buildings soon made history in 1928 with the first of its kind moving sign featuring the current newsprint headlines. Advertisers and news media outlets soon followed suit with dynamic billboards, signs, and, eventually, the big screens we see today. Day or night, it never stops or closes and is always busy with people.
There are even bleacher seats set up on the north side of the square so visitors can take a break and people watch. Filled with countless of flagship restaurants and stores, there's no shortage of things to do, see, or eat at Times Square. Be sure to see one of the Broadway shows nearby. They are all great, and with so many to choose from, you almost cannot go wrong. Also nearby is the Intrepid Sea, Air, and Space Museum.
Suggested Read:
1. 55 Best Places of Mumbai
2. 55 Things to Do on Mumbai Trip
10. New York Public Library Main Branch
Also called the Stephen A. Schwarzman Building, the main branch of the New York Public Library was opened in 1911. Similar to Grand Central Terminal, it was designed in the Beaux-Arts style with huge rooms allowing for an unmatched collection of books and research. Free guided tours are offered twice a day at 11 am and 2 pm.
Before you leave, be sure to get your picture with the lions out front, nicknamed Patience and Fortitude. The library shares the block with Bryant Park, which is the perfect spot to find an empty bench or patch of grass and eat some lunch. The park also hosts many special events throughout the year, including the Winter Village during winter, Fashion Week, Movie Nights, and Bingo in the Park.
11. Rockefeller Center
A favorite for most visitors to the city is Rockefeller Center. The complex has countless shopping, entertainment, and food options and sprawls above and below ground over several blocks centered on 30 Rockefeller Plaza (also known as 30 Rock). At ground level are the famous ice skating rink and the huge Christmas tree display both active during the winter months.
An interesting photo spot in front of the international building is the bronze statue of Atlas. Also popular is the Top of the Rock Observation Deck located on the 67th, 69th, and 70th floors in 30 Rockefeller Plaza.
Not to be missed nearby are the Museum of Modern Art (MoMA), NBC Studios, and Radio City Music Hall. For a truly New York food experience, get in line at any of The Halal Guys food carts and order chicken, lamb, or falafel with yellow rice and salad. Be sure they give you plenty of the white sauce with the red sauce held on the side so you can control the amount of heat.
Suggested Read:
1. 55 Beautiful Places to Visit in Delhi
2. 45 Things to Do in Delhi 
12. Fifth Ave
Fifth Avenue, so well-known and famous as a top fashion destination that even a candy bar and a car were named after it. Many feel the best stretch of 5th Avenue for shopping is from 60th Street down to 40th Street.
Many top retailers have their flagship stores here, including Bergdorf Goodman, Tiffany's, The Apple Store, Louis Vuitton, Gucci, Versace, Cartier, Saks, Zara, Muji, Urban Outfitters, Guess, and H&M. Also nearby are Barneys and Bloomingdales. Shop till you drop, literally.
13. Central Park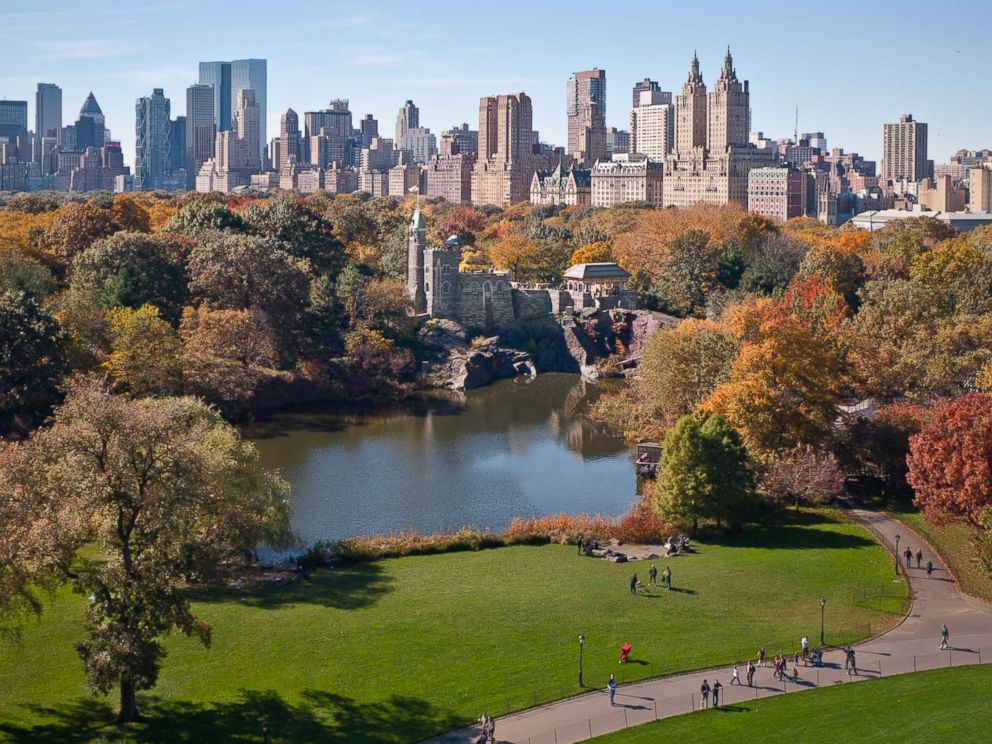 An absolute, repeatable must-see for everyone, even locals. For over 150 years, Central Park has been delighting visitors young and old from every walk of life. With 42 million visitors every year, this plot of 843 acres sees a lot of use because of what it has to offer no matter what season it is.
With hundreds of features, it's impossible to list them all. One of the best ways to experience Central Park is to walk, run, bike, or ride through it (pedicab or horse-drawn carriage). Of course, there are some spots every visitor must-see, like the Gapstow Bridge, The Mall, and Literary Walk, to name a few. Also nearby on the west side of the park, is the American Museum of Natural History and to the east of the park, The Frick Collection.
Suggested Read: 
1. 51 Places to Visit in Jaipur
2. 35 Amazing Things to Do in Jaipur
14. Metropolitan Museum of Art

Opened in 1870, The Metropolitan Museum of Art (aka the Met) is arguably one of the most well-known museums in not just the United States but the whole world. The main collection of artwork and artifacts numbers over two million pieces from the last 5000 years. From ancient Egyptian tombs to medieval armor to French impressionism, the Met has it all. It is impossible to attempt to see half of the museum's displays in one visit.
Rather, plan out your visit to focus on a hand-full of collections so you can take your time and soak it in. Better yet, sign up for a guided tour at the customer service desk and benefit from an expert's knowledge. Also nearby and not to be missed are the Solomon R.
Guggenheim Museum, the Cooper Hewitt Smithsonian Design Museum, and The Museum of the City of New York. Afterward, head over to 3rd Avenue and 86th Street to satisfy your appetite with a couple of classic hot dogs from the famous Papaya King. Be sure to wash it down with one of their magical tropical juices.
Best Selling Domestic Tour Packages

Best Selling Himalayan Treks
Exciting Offer: Get 40% Off on Pawna Lake Camping.