About Bhadra Rafting Chikmagalur
The interesting patterns of the rapids in River Bhadra make it a popular white water river rafting destination. You can enjoy the river rafting experience in tandem, making your way through the boulder-strewn waters. The enchanting scenery of the surrounding waters and the hills at the backdrop only add to the experience.

The best time of the year to try your hand at river rafting in Bhadra is from June to October when the size of the river swells, offering excellent rafting opportunities. The whole activity can take up to one and a half to two hours as your raft makes its way across the 8 kilometres long stretch of water.

Since it is located near what is considered one of the top 8 dense forests in the world, you are assured a scenic ride. When in the region, you can also visit the Bhadra Nature Camp or spend a day in the Kudremukh Wildlife Sanctuary.
Places to Visit and Things to Do in & near Bhadra Rafting Chikmagalur
1. Bhadra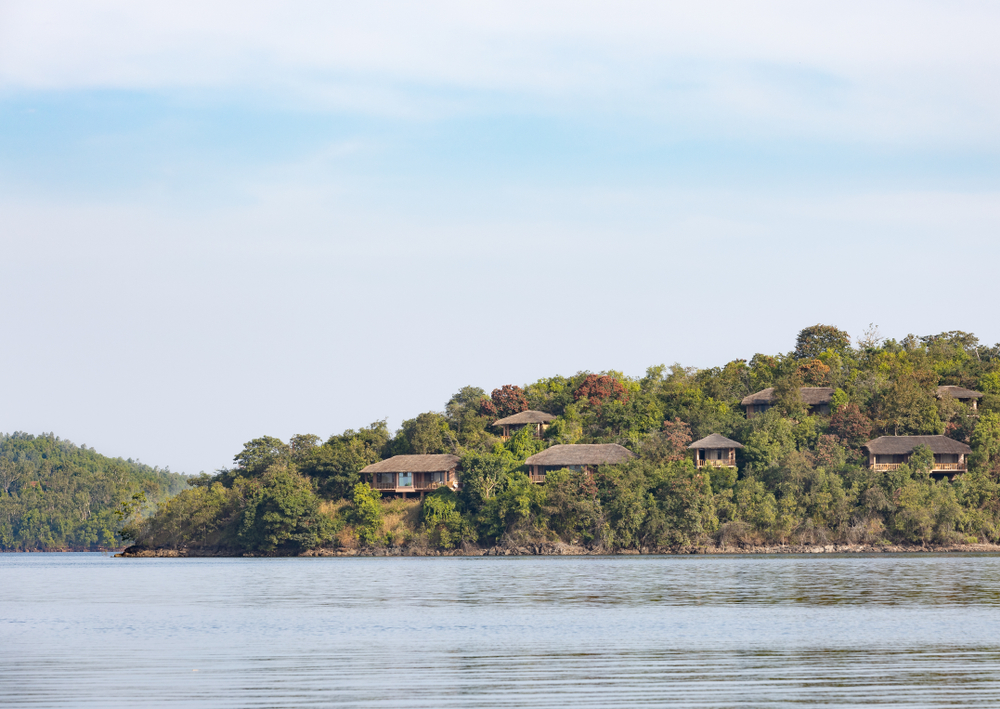 Bhadra is a scenic river which flows through the Indian state of Karnataka. With the backdrop of the majestic Western Ghats, the river originates from Kudremukh and flows towards the southern part of the Deccan plateau. On the river, you will find the Bhadra Dam which forms the Bhadra Reservoir.

This is one of the most popular tourist places near Chikmagalur. You can enjoy a fun day out with your family at the dam and spend your time taking in the scenery, taking pictures and observing wildlife. Apart from the dam, the river also inspires several other adventure activities, from river rafting to boating and coracle riding. 

- Timings: Open throughout the day

- Location: 171-kilometre long river with sources in Chikamagalur and Gangamoola

- Price: Visiting the river is free

2. Bhadra Nature Camp


Bhadra Nature Camp is an excellent way to soak in the best that nature has to offer. Not only are you given an opportunity to live in a small community of tents in the middle of nowhere, but you also get to participate in a plethora of activities.

You can go for a dip in the river, spend your days following nature trails in the jungle or trying your hand at joy fishing. Apart from fish, the place also has an abundance of birds makes it a bird watcher's paradise and you also get great opportunities to capture some memorable photographs! The camp also offers fun, group activities like campfires, coracle rides and trekking tours.

- Timings: Open all-day

- Location: Kadabagere, Bidare, Karnataka 577123

- Price: Tents for Rs. 2,000 per person and cottages for Rs. 2,500 per person

3. Bhadra Wildlife Sanctuary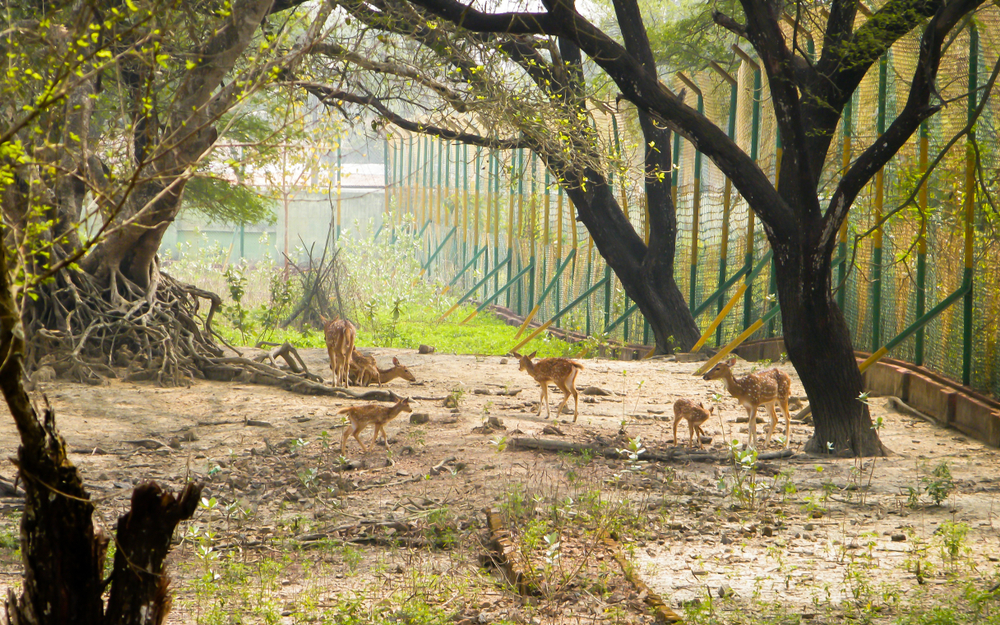 The Bhadra Wildlife Sanctuary is a protected area and a tiger reserve found in Karnataka. Located 38 kilometres away from the town of Chikmagalur, the sanctuary is an important tourist destination. It is home to a wide range of flora and fauna along with some very high mountain peaks like Hebbe Giri.

Apart from the 33 tigers, you can also expect to see sloth bears, elephants, guars, leopards, and mongoose in the area. Since it also houses over 300 species of birds, the area promises to offer a fun bird-watching session if you bring your binoculars along. You can spend your time hiking, trekking, bird-watching and going on safaris when here.

- Timings: 6:00 AM - 8:30 AM 
                  3:30 PM - 6:00 PM

- Location: Behind Ranganathaswamy Temple, Tarikere, Lakkavalli, Karnataka 577115

- Price: Rs. 400 for a safari carrying 5 people

4. Muthodi Wildlife Sanctuary


Muthodi Wildlife Sanctuary is situated in the southern part of the Bhadra Wildlife Sanctuary. It is home to some of the most endangered wild cats in the world and has a substantial tiger population. When here, you can spend time climbing one of the several peaks in the region, including Kallahathigiri which stands at a height of 1,875 metres. Mostly, a mix of moist and dry deciduous forests makes up the landscape of the wildlife sanctuary.

This means that you can enjoy the company of more than 120 species of trees, including Kindal, Nandi, Teak, Rosewood, Tabasalu, Mathi, Honne, etc. You can also opt for a wildlife safari which brings you face to face with the wild animals, birds and reptiles!

- Timings: 6:30 AM - 9:00 AM 
                  3:30 PM - 6:00 PM

- Location: Kesave, Karnataka 577130

- Price: Rs. 400 for a safari carrying 5 people
Other Essential Information About Bhadra Rafting Chikmagalur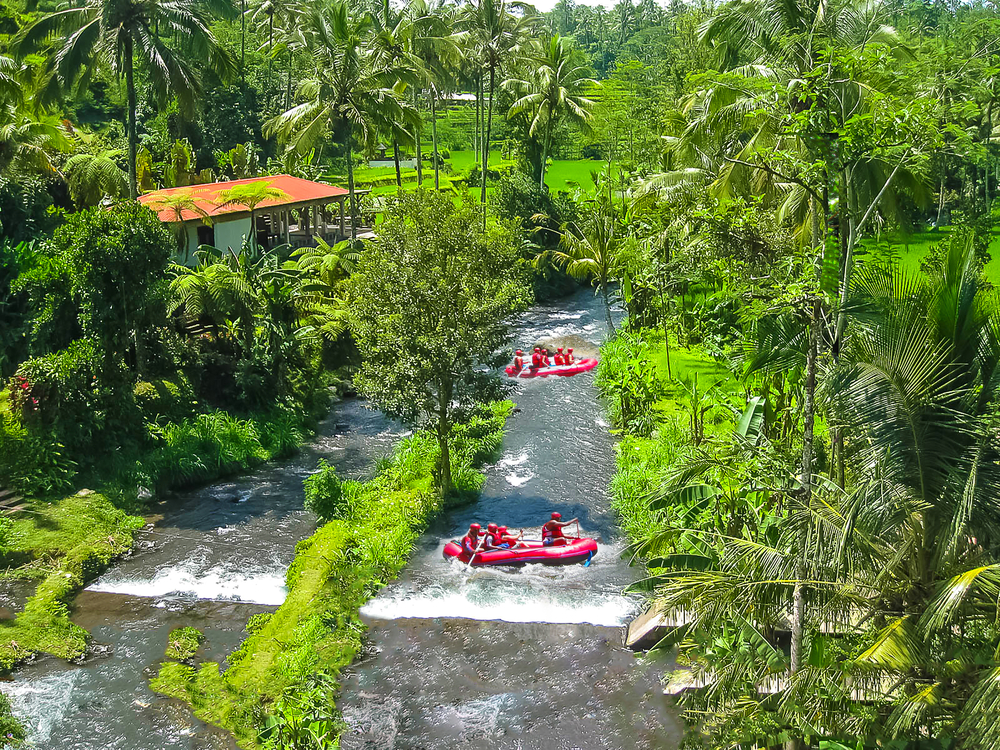 Ideal For: Groups
Best Season:  Spring, Fall, Winter
Experience Type: Outdoor