How Should You Spend 3 Weeks in Malaysia?
Quick Jumplinks to Navigate
Every year, thousands of would-be adventurers mull the prospect of an exotic vacation without ever actually committing to one. Usually, this lack of commitment stems from an inability to truly visualize your vacation. Many potential travelers stymie their own ambitions to see the world precisely because they lack the creative spark needed to figure out what they would do with their time off.
These days, however, it's easier and cheaper to conduct research and figure out where you want to go and what you want to do than ever before. What would you do with 3 weeks in Malaysia?
Here's a brief foray into the wonderful possibilities that await you:
1. A Cultural Experience Awaits You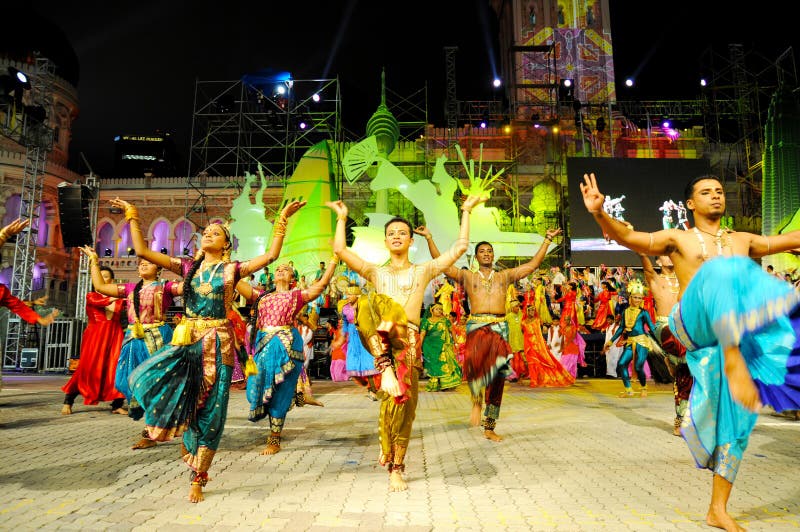 The predominant reason that so many people flock to Malaysia every year is that a wonderful cultural experience awaits those who venture there – Malaysia is, after all, a country that's famously labelled a mixing pot of various cultures. Chinese, Indonesian, and Thai cultures (to name but a few) have contributed to Malaysia's own efforts to establish an image for itself as a thriving cultural hotspot where all are welcome.
Other tourists will also contribute to the melting pot while you're there, ensuring that there's plenty to see and do while you soak up the local sights. Still, it may be difficult to imagine what you'd do there without some help.
Suggested Read: 101 Must Visit Places in Malaysia
2. Experience Ancient Architecture
For starters, you can check out some of the world's most impressive architecture – while many outsiders may be ignorant of this, it's a simple matter of fact that Malaysia has some of the most awe-inspiring architecture in the modern world. Kuala Lumpur's skyscrapers can impress anyone. Just think of the Petronas towers for years the tallest skyscraper in the world.
And those are the only ones. Lavish shopping malls abound. It's true, the thriving city centre will offer you boundless urban opportunities to spend money and meet new people. Don't think that you need to stay contemporary, either, as Malaysia is also the home to some ancient ruins and colonial-era buildings that are still well maintained to this day.
3. Explore an Exotic Countryside
Another one of the predominant reasons that tourists love Malaysia is that it affords you many opportunities to take in some dazzling countryside. Many of the tea plantations that permit visitors offer stunning visuals unlike anything else you'll ever see. For example, Ipoh, located in the state of Perak, has beautiful lakes that will take your breath away. I spent 4 weeks in the region in 2017 and not only the scenery but also the food, which is unique among Malaysian cuisine.
For those who love vegetation and the raw power of mother nature, Malaysia is thus an ideal travel destination. Just be careful to pack everything you'll need for a countryside visit, as straying far from developed areas can put some pampered tourists out of their comfort zones. It goes without saying that mosquito spray is a necessity, especially if you're going during the rainy season between April and August.
Must Read: 50 Most Popular Places to Visit in Kuala Lumpur
4. Sink Your Toes in the Sand
Of course, you could also decide to skip out on the vegetation and enjoy another scenic view – this time at one of Malaysia's many beaches. The pristine view of the brilliant sands giving way to powerful waves will only be rendered all the more romantic as the ocean breeze drifts in, so consider adding Malaysia to your list of beach-travel destinations if you're someone who loves to stick their toes in the sand.
There are indeed waves for surfers, but best of all, over-development is hard to find as hotels and resorts have only just started opening up. Thankfully, they remain confined to certain areas, such as Port Dickson in Negeri Sembilan.
5. What will you need?
You may have been convinced long ago that a three week trip to Malaysia is just what you need, but wanting one and being prepared for such a trip are two entirely different things. If you're going to Malaysia, what will you actually need?
1. Get your documents in order
 Always ensure your legal documents are in order before mounting a trip abroad. Getting a Malaysia visa for Indians is particularly recommended, as more people are visiting from India than ever before thanks to rising economic tides which permit them such extravagances as exotic vacations.

If you have any special medical conditions, ensure you've packed any medication and medical documents you may need for treatment in-country.
2. Have stylish, comfortable clothes ready
Beach visits obviously necessitate appropriate swimwear, but don't burden yourself with unnecessary accessories like lawn chairs or umbrellas which are popular fixtures elsewhere.

Consider purchasing bulkier beach items once you've arrived, or else you may end up toting around heavy baggage wherever you roam

If you're going to enjoy some nights out on the town, be sure to pack some formal clothing that's nevertheless comfortable. Remember that the clothes you pack must endure the strain of travel, and may get lost in transit if your travel plans suffer from problems.
3. Enlist the help of a wise local
Consider hiring a tour guide if you want to familiarize yourself with the local culture.

Always be aware of local customs and traditions before you embark on a trip abroad. If a special holiday or religious ceremony is underway in the country when you arrive, ensure you're respectful to the locals and don't violate their cultural norms.

Always remember to pack plenty of money and extra memory on your phone's camera, too – you'll want to take plenty of pictures as you live it up in Malaysia, and having some cash on hand means you can tip local entertainers and reward those who help you if the need arises.
What would you do with three weeks in Malaysia? Everyone is different, but most tourists can't resist the allure of the beaches or the call of a scenic tea plantation. That's where I would start, but don't forget to make time to visit Kuala Lumpur, either, as it features a lovely skyline and thriving downtown area for the trendy, modern tourist. Soon, you'll be discovering your own exotic wonders as you foray into Malaysia for the first (but not the last) time ever.