About Shivpuri Rishikesh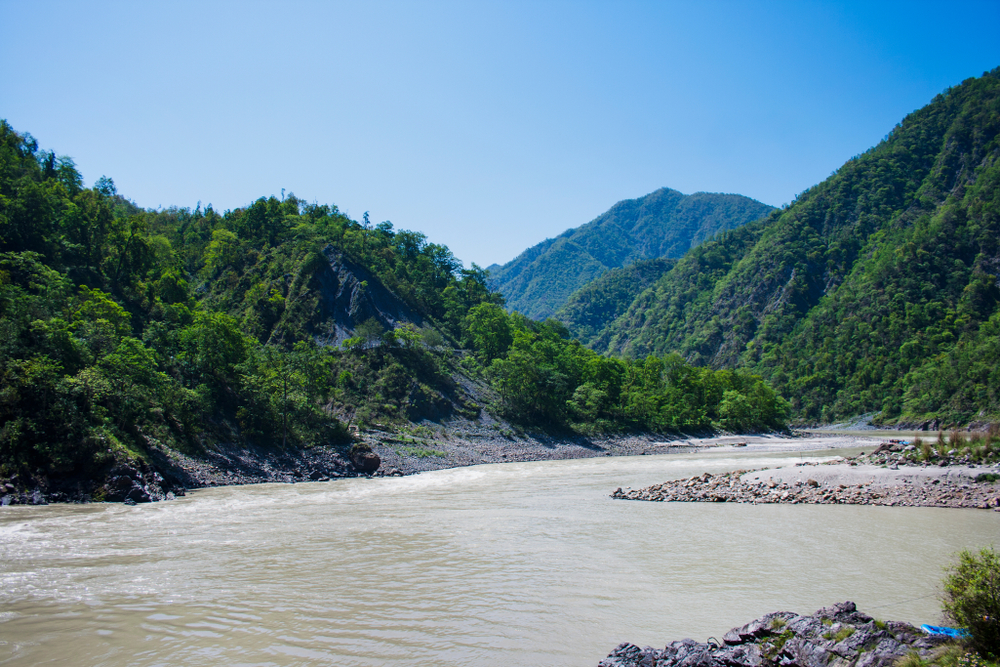 Shivpuri, the quaint little town of Rishikesh owes its varied topography to the imposing Himalayas skirting it from all sides.

Apart from its one-off location, the sprawling landscapes peppered with wild flowers, turbulent rapids, swift flowing perennial rivers and a natural tranquillity of the atmosphere make Shivpuri a traveller's paradise down the ages.

Located at a distance of about 16 Km from Rishikesh, the Shivpuri (the land of Lord Shiva) is a small hamlet settled on the bank of the River Ganges on one side and its tributary on the other. 

This ancient town has a deep spiritual connection with the religious Hindus for being the origin of the holy River Ganges at its vicinity.

A number of pilgrimage sites and ashrams are dotted across the entire region of Rishikesh that attract thousands of followers during the peak season.

 Apart from the religious aspect of the place, Shivpuri is among the top adventure destinations in the world due to its proximity with the Himalayas and some of the gurgling rivers flowing through the heart of the town.

The most ventured activities in this region are mountain biking, cliff jumping, river rafting, wildlife safari, beach camping and others. In a nutshell Shivpuri is your ultimate destination where you can get close with nature and feel a perfect synchronization with your inner self.


History of Shivpuri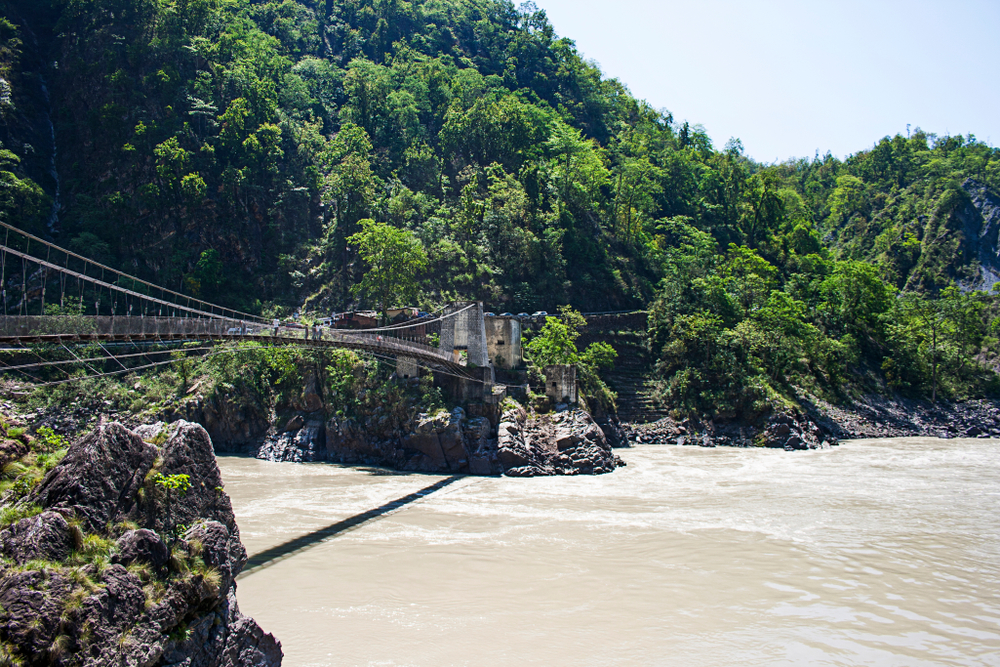 Being one of the most sacred Hindu pilgrim sites of India, a number of myths and allegories are attached to this place. The entire region is considered as Tapo Bhumi- a place for the meditation of the gods.
 On the bank of River Ganga lies a vast woodland area which is called Tapovana where Lakshmana, the younger brother of Lord Rama carried out his reparations in a small cottage. 
There is also another story which says, Lord Rama was sentenced to penance at this spot for killing Ravana, the multi-headed demon king of Lanka.

The bridge Lakshmanjhula ("jhula" means bridge in Hindi) is named after Lakshmana who is believed to have crossed the bridge made of jute and hang in suspension over The Ganges. 
According to the Skanda Purana- the greatest of all the Hindu puranas or scriptures, the place is regarded as the Kubja Mark as it is the place where Raibhya Rishi performed his penance through arduous contemplation by controlling his senses. 
Lord Vishnu was impressed by the sincerity of his disciple and blessed him with the message that the place will be named thereafter as Hrishikesh ("hrishik" means senses, "esh" means master). Some of the believers presume the place attained its name after Hrishikesh, the other name of Lord Vishnu as he visited the place for meeting his disciple. 
How to Reach Shivpuri Rishikesh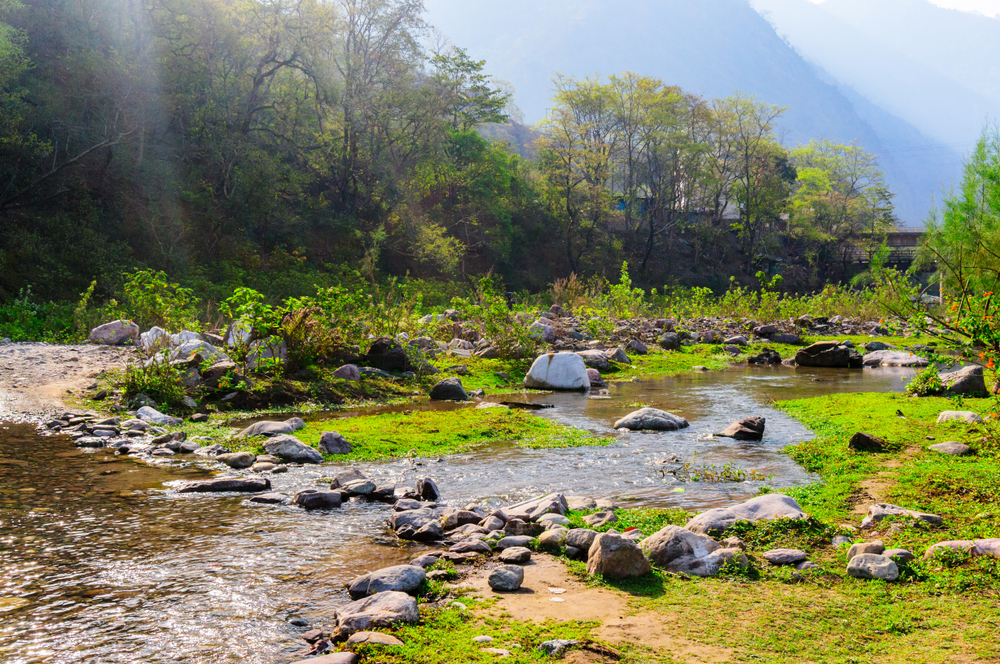 Shivpuri is well connected by air, rail and road network with the major cities of India. Here's a travel guide for you:

By air: The nearest airport from Shivpuri is Jolly Grant Airport at Dehradun which is located about 35 Km away from your destination. There are regular flights from New Delhi and Lucknow to Dehradun through popular carries viz. Air India, Indigo etc. From the airport you can take a taxi and reach Shivpuri. 

By Rail: The nearest railhead near Rishikesh is Haridwar Junction which is about 45 Km from Shivpuri. Trains ply between Haridwar and the major cities of India through regular service. From Haridwar Junction you can hire a taxi or a rental car to reach Shivpuri. 

By bus: Shivpuri is located at a road distance of 245 Km from Delhi. You can take a bus from Delhi and reach Shivpuri in 6-7 hours. From Delhi to Shivpuri the road map is Delhi- Ghaziabad-Modinagar-Meerut-Khatauli-Muzaffarnagar-Roorkee-Haridwar-Rishikesh-Shivpuri
Best Time to Visit Shivpuri Rishikesh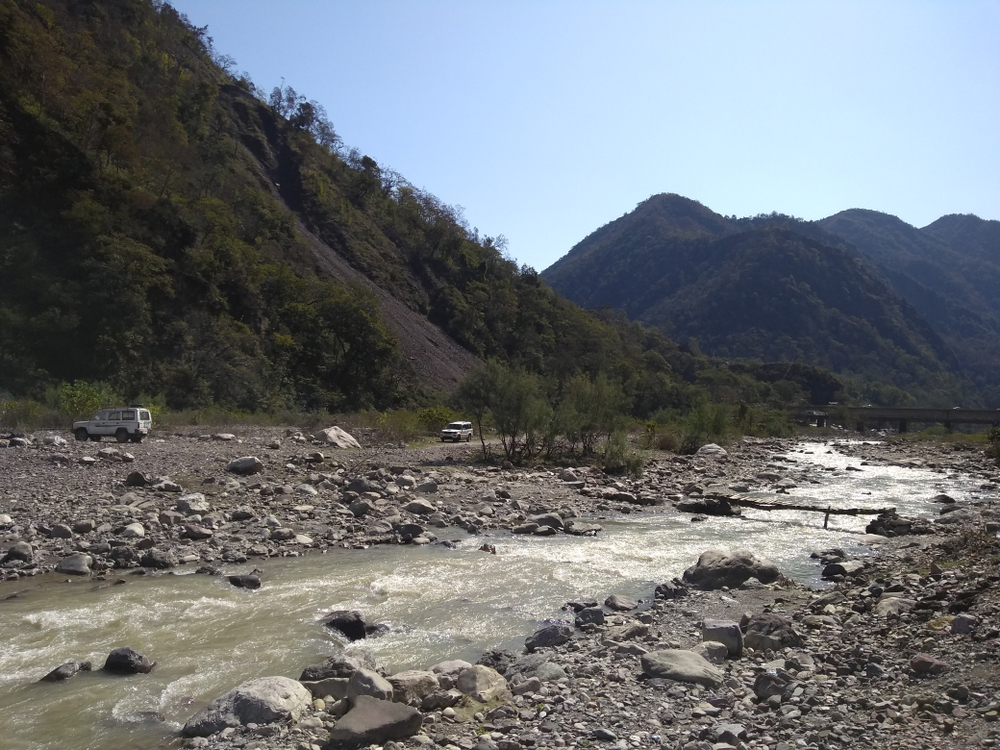 The best time to visit Shivpuri is during the post monsoon months i.e. between September and June. Rafting can be done in the months between December-January but due to chilling climate  water sports may be a bit challenging. So, the ideal time is from Mid-September till April
What Not to Miss at Shivpuri Rishikesh
Things To Do In/Near Shivpuri-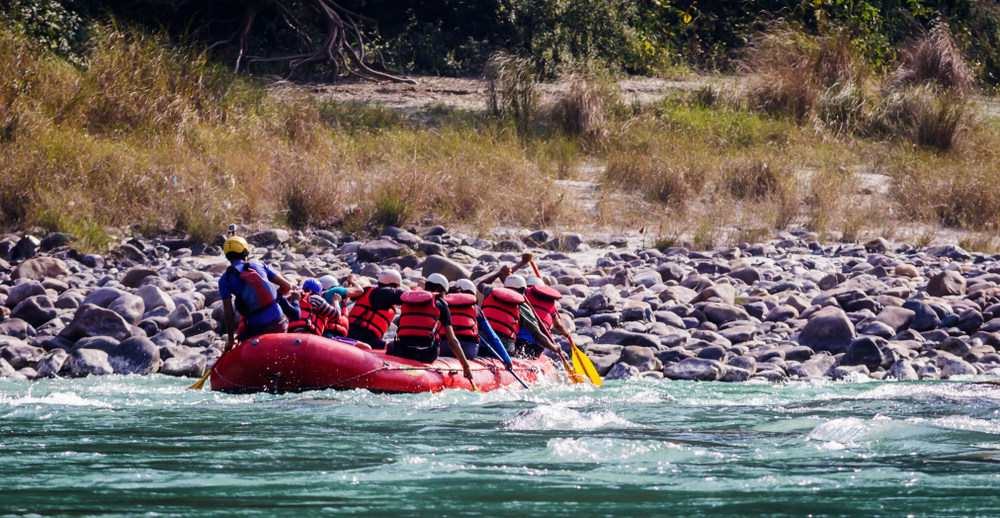 1. Rafting at Shivpuri - Rafting a feral watercourse through rocky channels is undoubtedly one of the adrenaline charged activities any daring soul would look forward to and Rishikesh is probably the best place to try your rafting skills as it is the origin of the famous rapid stretches on the River Ganges. 


With the assistance of trained guides and safety measures you can navigate through the crystal clear waters of the Ganges amidst a beautiful panoramic milieu. 

Rishikesh offers a great opportunity for river rafting where expert and novice rafters can choose their journey as per their skills. There are in total 5 grades of rapids in Rishikesh based on the level of difficulty they offer. 


2. Camping at Shivpuri -Outdoor camping is one of the most preferred activities in Shivpuri given the unparalleled panorama, a hoard of adrenaline charged activities and the thrill of staying close to nature, you can enjoy within your time and budget.

There are several packages for Shivpuri camping that come with a lot of amenities and tariffs and you can choose your itineraries from list of packages according to your budget and convenience. The tariffs usually cover all the meals, an entire range of activities and many other things for a perfect camping experience.

Camping in Shivpuri is broadly divided into two categories, Riverside Beach camping and Jungle camping. You can select your camp stay according to your preference of location and budget.


3. Bungee Jumping-
If you are looking for a truly adrenaline rush activity in your Shivpuri trip, Bungee Jumping has to be the first option in your itineraries. Jumping from a height of 83 metres with rubber cords ties with your ankles will certainly give a push to your adrenaline level.
Taking a bird's eye view from such dizzy height is a thrill nothing else can match up to! The bonus is getting a certificate from the authorities after successful completion of your expedition. 

4. Jungle safari-
Rajaji National Park is just a 1 hr. 20 mins drive from Shivpuri which is home to diverse flora and fauna. Going on a jungle safari will give you a chance to spot rare species of animals such as spotted deer, barking deer Himalayan Black Bear, Himalayan Sloth Bear, panther and Sambhar.

It is a bird watcher's paradise as the place abounds more than 400 species of birds. 


5. Yoga session-
The perfect way to start your day even if you are on a hurricane tour to Shivpuri! Don't miss out on the chance to participate in the yoga sessions in which yoga gurus from Rishikesh teach the life turning lessons to the followers.

As you listen to the teachings of the gurus you can feel a spiritual awakening deep within your soul that will keep you active and rejuvenated for the rest of the day. 


6. Mountain biking-
Shivpuri is blessed with diverse topography ranging from rugged mountainous terrains to expansive woodlands and the best way to get intimate with the natural wonders of the place is to go on wheels. Mountain biking is one of the most thrilling activities tourists look forward to in this hill station but of course you need to hold on to your guts for that. 


7. Trekking
-Shivpuri is not just about rafting the untamed mountainous rivers and gazing at the starlit night sky from your campsite. It is one of the best trekking destinations of India where you can go trekking to the places of perpetual snow. Some of the popular sites of trekking you can opt for in Shivpuri trip are Gaumush, Nandanvan, Panch Kedar and Chandrashila. 
Other Essential Information About Shivpuri Rishikesh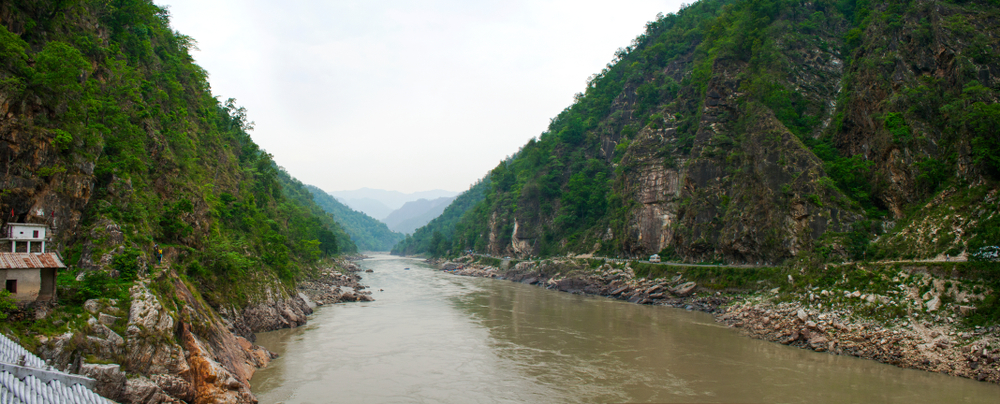 -Location: Rishikesh Badrinath Road, Shivouri, Uttarakhand-249192
-Timings: Monday –Sunday from 9AM-5PM every day
The famous rapid courses in Rishikesh are:
Brahmapuri to Rishikesh- A perfect rafting course where you can go adventurous with family and kids. The easy-going Grade II rapids from Brahmpuri to Rishikesh offer a delightful rafting expedition where adventure goes hand in hand with sightseeing
 For the novices it is worth trying this adventure sport and appreciating the unparalleled nature along your journey. The rapids you will come across in this route are Sweet Sixteen, Body Surfing, Terminator, Hilton and Double Trouble. 

Shivpuri to Rishikesh-River rafting from Shivpuri to Rishikesh offers an intriguing journey of thrill and joy in which you will certainly skip a heartbeat as you cross the Grade II and Grade III rapids in this route.

The 16 Km long watercourse include the Roller Coaster, Double Trouble, Return to Sender and Golf Course. It is a perfect rafting stretch for adventure buffs who want a rousing experience with water in motion. 
Marine Drive to Rishikesh- The rafting stretch is full of thrills and spills for moderately proficient rafters. In the 27 Km long route you will come across Grade II and Grade III rapids that become less challenging after crossing Shivpuri.

As you raft along the gushing rapids including Black Money, Golf Course, Crossfire and Three Blind Mice you can feast your eyes on the picturesque backdrop painted in colourful hues. 

Kaudiyala to Rishikesh- Strictly meant for expert rafters The Wall (grade VI+) has one of the most spine chilling rafting courses of the world. It is a perilous watercourse and requires a lot of stamina and skill to make your way through the 36 Km boulder strewn route. You will come across grades I, II, III and IV of rapids in this route that include The Wall, Eddy Whirlpool and Daniel's Dip waterfalls. 
Best season: Mid-October till June
Cost: Rs. 1850 (approx.) for 2 days and 1 night with accommodation, Rs. 650 per person without accommodation (inclusive of pick up from rafting office at Rishikesh, rafting cost, guide fees and other equipment)
Jungle camping 2 days 1 night package at Shivpuri

About: Jungle camping in Shivpuri offers an altogether different experience of spending night under the open sky surrounded by wild animals. The site of camping is on both sides of the Rajaji National Park silhouetted by the Greater Himalayas on all sides. 

If fortune favours, you can even spot a few wild animals from your tent who come to the riverfront for drinking water. Sitting by a shimmering bonfire you can listen to the rippling sound of the Ganges and chirping of crickets in an eerie surrounding that adds a different aspect to your adventure trip to Shivpuri. 


Occupancy per cottage: double/triple/quadruple

Camp facilities: tent, attached bath, DJ, bonfire, 24 hrs. of water supply (hot water on request), bed (linen provided), electricity, buffet meals, doctor on call

Itinerary: Day 1-Arrival-check-in to tent, welcome beverage, rest/walk along the riverside, lunch, activities, evening tea (with snacks), bonfire, dinner, night stay

Day 2-Morning tea, breakfast, checkout, activities, camping ends

Package Cost: Rs. 1350 per person

Beach Camping 2 days 1 night package at Shivpuri

About: Enjoy an adventurous vacation time in this idyllic hill town of North India where you can get one with the immaculate nature and embark into adrenaline rush activities.  Camping on the rocky edge of the holy Ganges in a tranquil surrounding is not only an unforgettable experience for a solitude seeker but it also creates a spiritual awakening in you. 

The best thing about beach camping in Shivpuri is the place is the nucleus of varied adventure activities in India such as bungee jumping, rock climbing, bodysurfing, white water rafting and the list is endless. Sitting around a bonfire and gazing at the starlit sky is an experience of a whole lifetime. The camps are well equipped with all kinds of modern amenities for a comfortable stay in natural surroundings. 

Occupancy per cottage: double/triple

Camp facilities: neat bed (with linen), clean campsite, bonfire, power backup, meals (veg/non-veg), tea and snacks, activities, doctor-on-call

Itinerary Day 1: Arrival at campsite, check-in to tent, lunch, activities (as per your preference), return to camp, evening tea (with snacks), bonfire, overnight stay at camp

Day 2: Morning tea, breakfast, activities (as per your preference), return to tent, check out, trip ends

Package cost: Rs. 945 per person


Tips for Visiting Shivpuri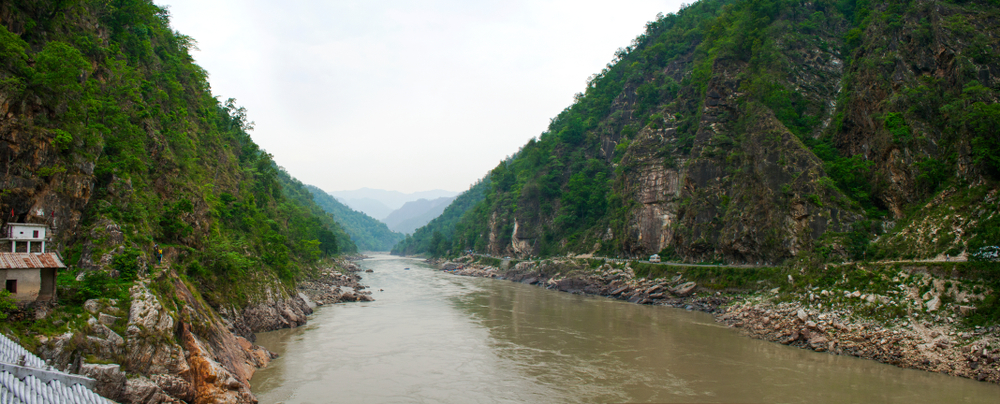 Follow these basic tips for a safe and enjoyable rafting in Shivpuri:
1. Rishikesh is mainly a religious destination and therefore non-veg items may be difficult to find in this place.
2. Try to walk as much as you can as it will help you explore the nooks and corners of the place and reach out for the less travelled areas of Shivpuri.
3. DO NOT embark on rafting without prior intimation to the rafting office. 
4. Using life jackets is a must for river rafting expedition. Check your life jackets and helmet before embarking on a rafting excursion. If you face any problem, bring it to the notice of your guide immediately.
5 .DO NOT throw plastic or other waste materials on the river. Keep the river courses clean and pollution free.
6 .Follow the instructions given by your guide for any adventure sport.
7. Do not go out of your tent at night if you are camping outdoors.
8. Carry your luggage on your own.