(Last Updated On: March 12, 2020)
When it comes to making a trip memorable, some people like to collect souvenirs while others engage in an experience that will be printed on their memory forever. But the perfect way of taking the memories back home with you is to click amazing pictures that will put a smile on your face whenever you look at them.
Every destination has its own culture, landscapes and history with a unique story, and if you want to capture that fully, you need to capture it with your camera lenses. And if you want to make it truly memorable, you will need to capture it in a way that will transfer you back to that place.
That does not necessarily mean that you need to capture it with a professional camera or with a high-end phone. In this article, I have shared a few simple photography tips that will make your trip more memorable. 
1. Creative Composition
Using the right composition and contrast can do wonders for your picture. If the object is placed rightly in the picture, then even a low pixel picture can look like a memorable click. There is one rule you can follow when it comes to composition, and that is the rule of third.
The rules state that you need to divide the picture into nine boxes with two horizontal and two vertical lines. The focus in the picture should be placed alongside these lines to make the picture look more attractive.
You should also play with colors to get the perfect contrast. For example, standing in front of a yellow building in a black dress will make for an awesome click.
Suggested Read:
1. Best in Budget Bali Tour Packages
2. 55 Best Places to Visit in Bali
3. 101 Amazing Things to Do in Bali
2. The Perfect Natural Light
When you are taking pictures outside, the quality of the picture will also be affected by the time of the day. If you are visiting a place with historical sites, you might want to capture the pictures early in the morning during sunrise or even during the sunset.
The sun will be added to the background and your picture will look more memorable. You can also wait for the late-night and can capture pictures with a sky full of stars behind you and bright moonlight on your face. You may need a better quality camera for the later one but trust me it will be worth it.
Recommended Read:
1. Best Singapore Holiday Package
2. 55 Best Places to Visit in Singapore
3. Things to Do in in Singapore on Your Next Trip
3. Sharpen the Clicks with Photoshop

If you have already arrived home from your trip, but you are not still satisfied with your photos, even if they are clicked fine, you can always add a bit more flavor. You can use Adobe Photoshop to correct those pictures and can sharpen them easily.
Once you have sharpened the image according to your preference, you will see the same spark in them, which you felt at the time of clicking. The best part is that you do not have to be an expert to sharpen images using Photoshop. The process is easy to learn and can be done within minutes as well.
Suggested Read:
1. 55 Best Andaman and Nicobar Tour Packages
2. 50 Best Places to Visit in Andaman and Nicobar Island
3. 55 Best Things to Do in Andaman
4. Discover New Angles
The key to making a picture memorable is to make it unique and you can make your clicks unique by trying new and different angles for your picture. You may have occasionally seen a photographer lying on a floor, or climbing on a wall in search of a perfect shot.
That may look silly for the time being but when you see the click, you will realize that this technique actually works. I mean, looking a bit awkward in public is worth it if it gives you the perfect picture.
Suggested Read:
1. Thailand Tour Packages
2. 101 Amazing Places to visit in Thailand
3. 101 Thrilling Things to Do in Thailand
5. Research Your Location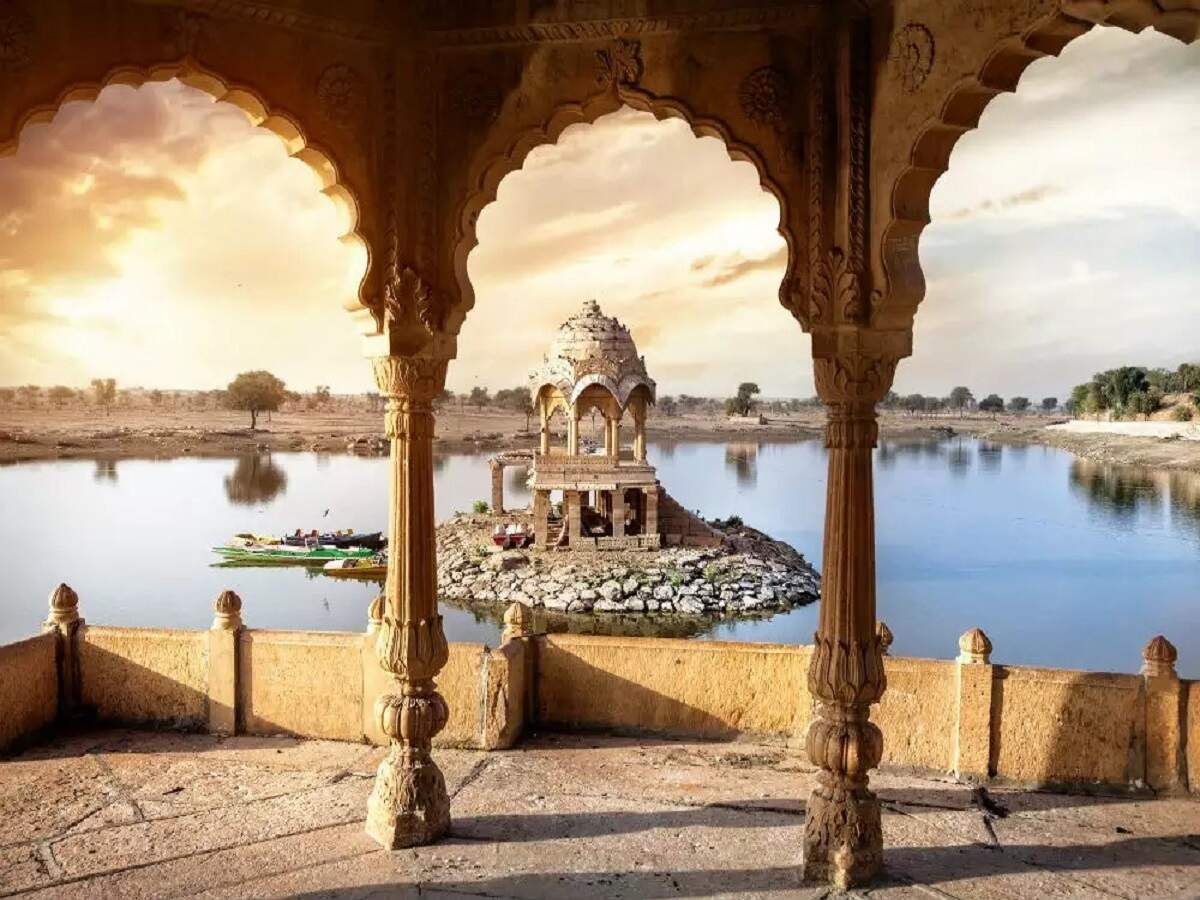 Improving your technical skills is not the only way to enhance the quality of your trip album. You can also collect great pictures on a trip by finding the hidden gems of that place. When you visit a tourist destination chances are that the tourists will crowd the famous sites of that destination and it would not be the best experience. 
So, before you leave for your trip, it is recommended that you research your destination. That will allow you to find out new things and will also give you an opportunity to learn more about their culture. In this process, you will end up finding places and people that will feel like an achievement in your trip's photo album.
Suggested Read:
1. Dubai Tour Packages
2. 55 Best Places to Visit in Dubai
3. 55 Best Things to Do in Dubai
6. Bring a Tripod Along
If you want to capture steady and aesthetically correct pictures, then bringing a tripod on your trip is a must. A tripod lets you capture an image with much better accuracy and you can also adjust the angle as well. You do not need to have a DSLR camera to bring along a tripod.
You can use the tripod with your phone as well and can capture accurate images. Also, you do not necessarily have to bring a big tripod with you. There is a small tripod available in the market as well.